Gary Woodland remained steady and held off a charging Brooks Koepka to win the 2019 US Open at Pebble Beach on Sunday and claim his first career major title.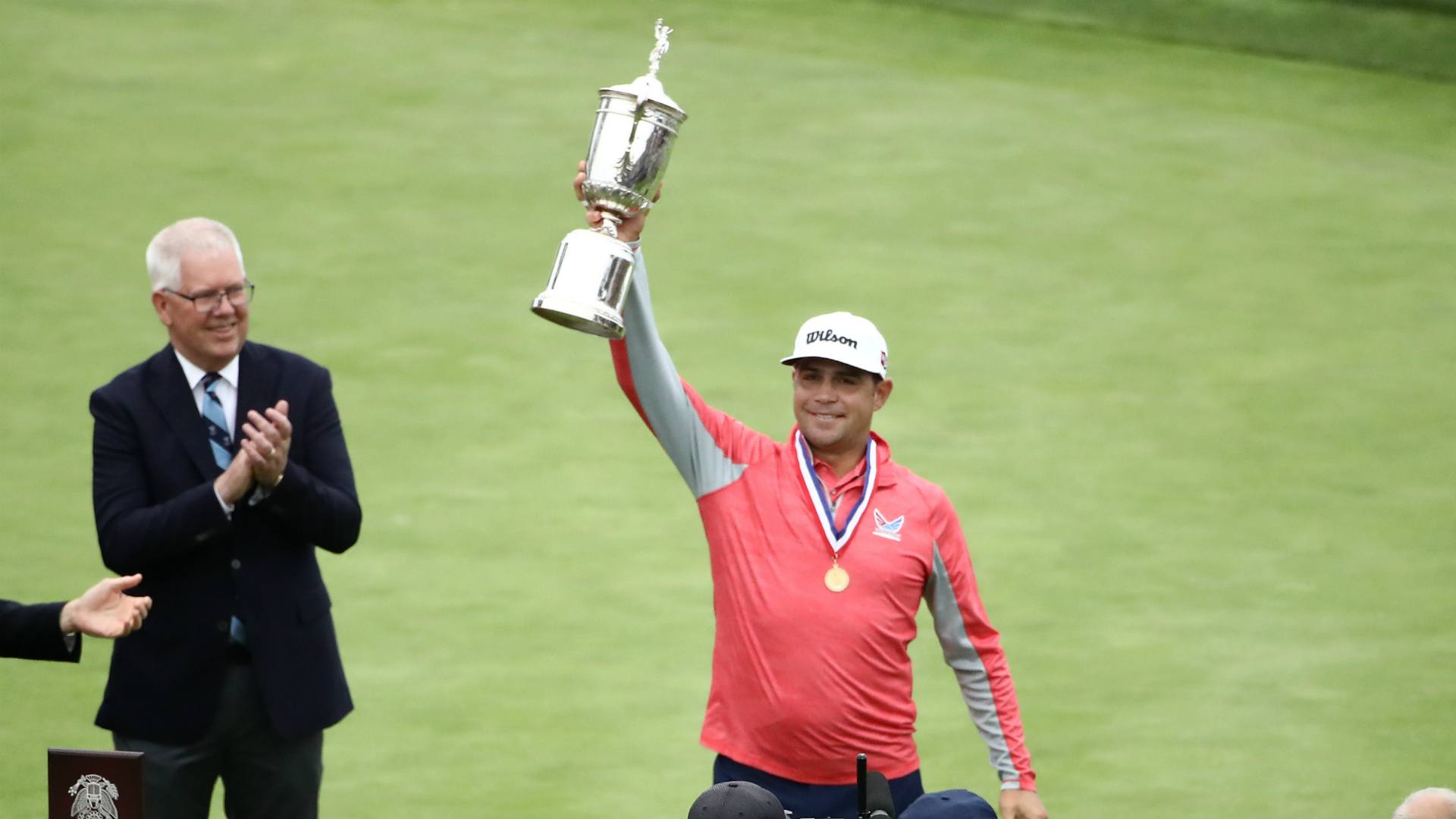 Woodland shot a 2-under-par 69 in the final round, enough to give him a three-stroke victory over Koepka.
Woodland Sets Pebble Beach US Open Record
For much of the final round, it appeared that the tournament would come down to a three-man race between Woodland, Koepka, and Justin Rose. But rose fell off the pace in the back nine, and Woodland found himself comfortably two shots ahead of Koepka heading to the 18th hole.
While he had the luxury of three putts to win on 18, Woodland sank a 30-foot birdie putt to end the tournament in style. That allowed him to end the tournament at 13-under, carding the lowest 72-hole score at any of the six US Opens that have been held at Pebble Beach.
"From a mental standpoint I was as good as I've ever been," Woodland told reporters after finishing his final round. "I never let myself get ahead of myself. I never thought about what would happen if I won, what comes with it. I wanted to executive every shot. I wanted to stay in the moment. I wanted to stay within myself."
Woodland, who was 0-for-7 in his career when leading after 54 holes, held a one-shot lead over Rose going into the final round. But after birdies on the second and third holes, it was clear that Woodland wasn't going to fade on this Sunday.
Pitch on 17 Closes the Door
But there was still drama down the stretch. Woodland appeared to be in trouble on the 17th, missing the pin by about 90 feet off the tee on the par-3. Meanwhile, Koepka was on 18 just two shots back, looking at a 50-foot chip for eagle and a very likely birdie.
But Koepka had to settle for par, giving Woodland some room for error. The eventual champion didn't need it: he pitched the ball over the hump in the green, then watched as it trickled to within inches of the cup for an easy par putt.
"I was just trying to get it over that hump," Woodland said afterwards. "I thought it had a chance to go in, but it's not one I want over."
The win denied Koepka a chance to win his third straight US Open, and his fifth major in the past three seasons. Koepka played well to shoot a 3-under 68, but it wasn't enough to make up the four-shot deficit at the start of the day.
"It was awesome to come this close to going three in a row," Koepka said after the tournament. "Just wasn't meant to be this week."
Oddsmakers are confident that Koepka will have plenty of future opportunities to add to his major haul. He's the odds-on favorite to win the British Open in July, with FanDuel Sportsbook making him the +700 pick to win the Open Championship. Meanwhile, Woodland (+5000) isn't considered likely to win in Northern Ireland, as he is being given far longer odds than contenders such as Rory McIlroy (+850) and Tiger Woods (+950).