Will a team score a safety is one of the most popular Super Bowl defensive prop bets every year. The only problem is gamblers see the high odds of +600 for "yes," and they see a potential windfall.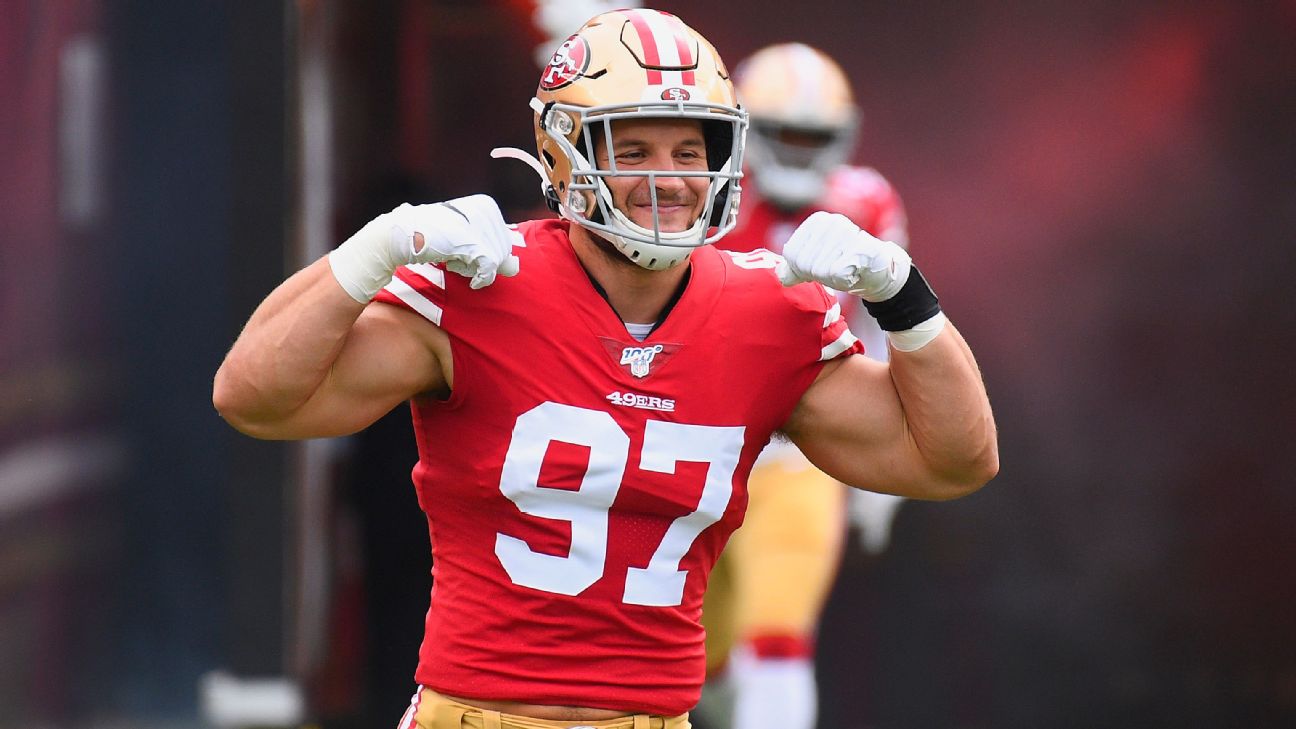 Odds are totally against that Super Bowl defensive prop bet. In 53 previous big games, a safety has been scored nine times. That is an average of every 5.89 contests. The last one scored was in 2013 when Seattle got a safety against Denver from the very first play, 12 seconds into the game.
Though the average would say mathematically the game is due for a safety, there was a drought of 18 games between Super Bowl 25 and Super Bowl 43 when one was scored.
Besides there are better Super Bowl defensive prop bets that gamblers can take advantage of for Sunday's game between Kansas City and San Francisco in Miami. We take a look at a few of the ones bettors should be looking at.
Tackling Attractive Super Bowl Defensive Prop Bets
How Many Total Tackles will Kansas City's Tyrann Mathieu Have?
Over/Under 5.5; Over +110, Under -130
The Chiefs safety should be plenty busy on Super Bowl Sunday. Mathieu will be responsible for helping cover wide receivers and tight ends, but also trying to stop running back Raheem Mostert should he get past the defensive line.
Mathieu had three total tackles against Houston, but in the AFC Championship, he had nine. We like the over here.
Total QB Sacks by Both Teams
Over/Under 4.5; Over -130, Under +110
The under on this Super Bowl Defensive prop bet is very attractive, considering both teams have strong offensive lines, and Chiefs quarterback Patrick Mahomes is extremely mobile. He has been sacked only twice in two games. San Francisco quarterback Jimmy Garoppolo is just as elusive. He has been sacked three times in three games.
If both QBs keep to that average, the under should hit easily.
Interceptions Will be Sparse, but Available
Will Richard Sherman Intercept a Pass?
Yes +425, No -600
The biggest factor in this Super Bowl defensive prop bet is whether Kansas City will even throw to his side of the field. Mahomes will definitely test Sherman, but has to know that the defensive back has recorded one INT in each of San Francisco three playoff games. Can Sherman keep the streak alive? The worst thing you can do is tell him you can't, according to defensive coordinator Robert Saleh.
"His whole life he's been told he can't," Saleh said. "And he's always trying to prove he can. And that's him. He's always going to have that chip on his shoulder."
Total Interceptions By Both Teams
Over/Under 1.5; Over +120, Under -140
This is another prop bet only because the two quarterbacks are rookies in a Super Bowl and make at least one mistake each. Garoppolo might need to be the one to carry the over, however. He has one interception in two playoff games, while Mahomes has none. Still we like the over on this bet.
Total Tackles by Nick Bosa
Over/Under 3.5; Over +120, Under -140
This is another bet we believe is off by at least a tackle. The 49ers rookie has been making life difficult for offensive coordinators all season. In three playoff games he has had four, six, and six total tackles. The over on all three games hit. It should hit for a fourth time.