Betting on Tyler Gaffalione at Churchill Downs on Friday was a no-lose proposition, as the jockey won all six of his races on the card.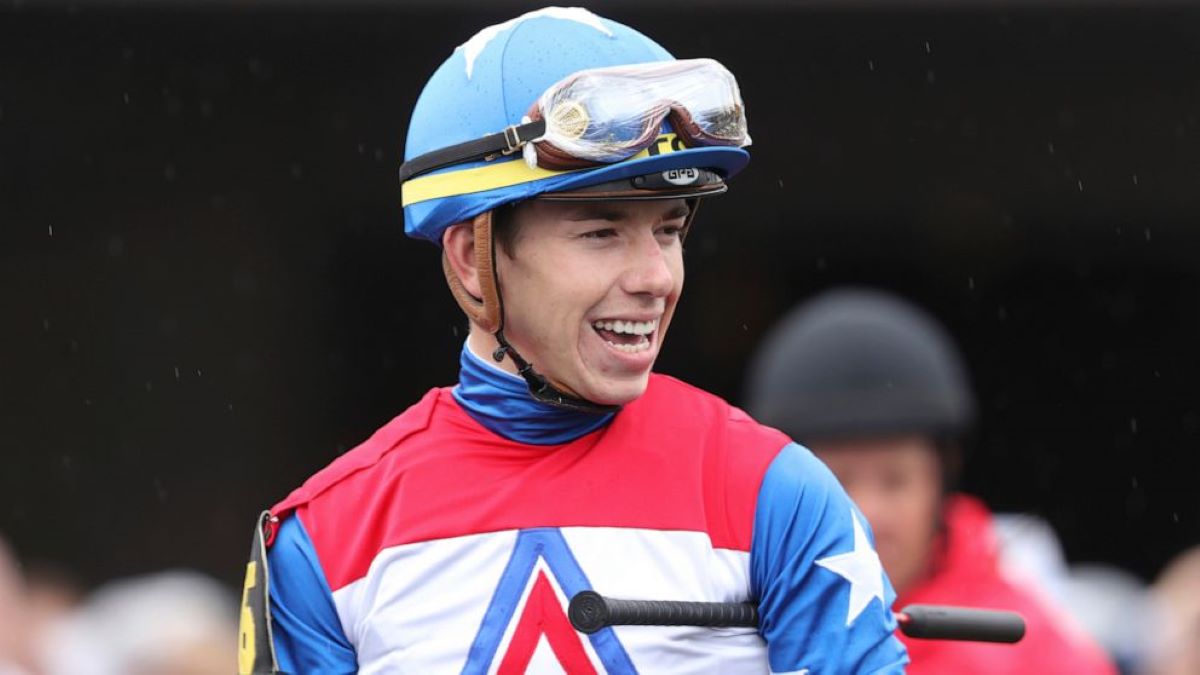 Gaffalione, who owns six Churchill Downs riding titles, put his name in another chapter of the track's record book. He became the 12th jockey scoring a six-pack on a single day. Corey Lanerie was the last to turn the trick, winning his six in 2012.
Gaffalione took that milestone a century-plus further. He became the first Churchill Downs jockey to go 6-for-6 since Jimmie Lee in 1907.
"I was joking with the guys in the room that I wanted to ride one more and get the record," Gaffalione told Churchill Downs after his historic day. "It was a really good day at the track."
Gaffalione does have a seven-win day
That record still belongs to Julien Leparoux (2008) and Pat Day (1984). Both won seven races on one card. Gaffalione enjoyed his seven-win game at Gulfstream Park on July 4, 2017.
Gaffalione's day began when he put Not That Serious (who paid $8.80) into the winner's circle in the first race. He repeated the feat with Jazzy Lady ($4.40) and Cousteau ($4.80) in the second and third races. He somehow didn't have a mount for the fourth race, but rectified that oversight in the fifth race.
That came with Megan's Clara ($4.60). Gaffalione showed he could win on a higher-priced horse in the sixth, when he took Candy Tycoon and his $10.80 winning ticket to the wire. He finished the day aboard Sarah Harper ($3).
Scratches erased any record hopes
Gaffalione could have tied – or surpassed – the record. He had mounts in both the eighth and ninth races, but both were scratched.
The other riders to win six races at Churchill were Lanerie, Jamie Theriot (2008), Leparoux (2007), Calvin Borel (2007), Day (1999, 1992, 1991, 1984), Randy Romero (1985), Steve Brooks (1948), and Lee.