The two biggest names in boxing's heavyweight division will finally meet in the ring as Tyson Fury and Anthony Joshua have signed on to a two-fight deal that should unify the sport's most prestigious title.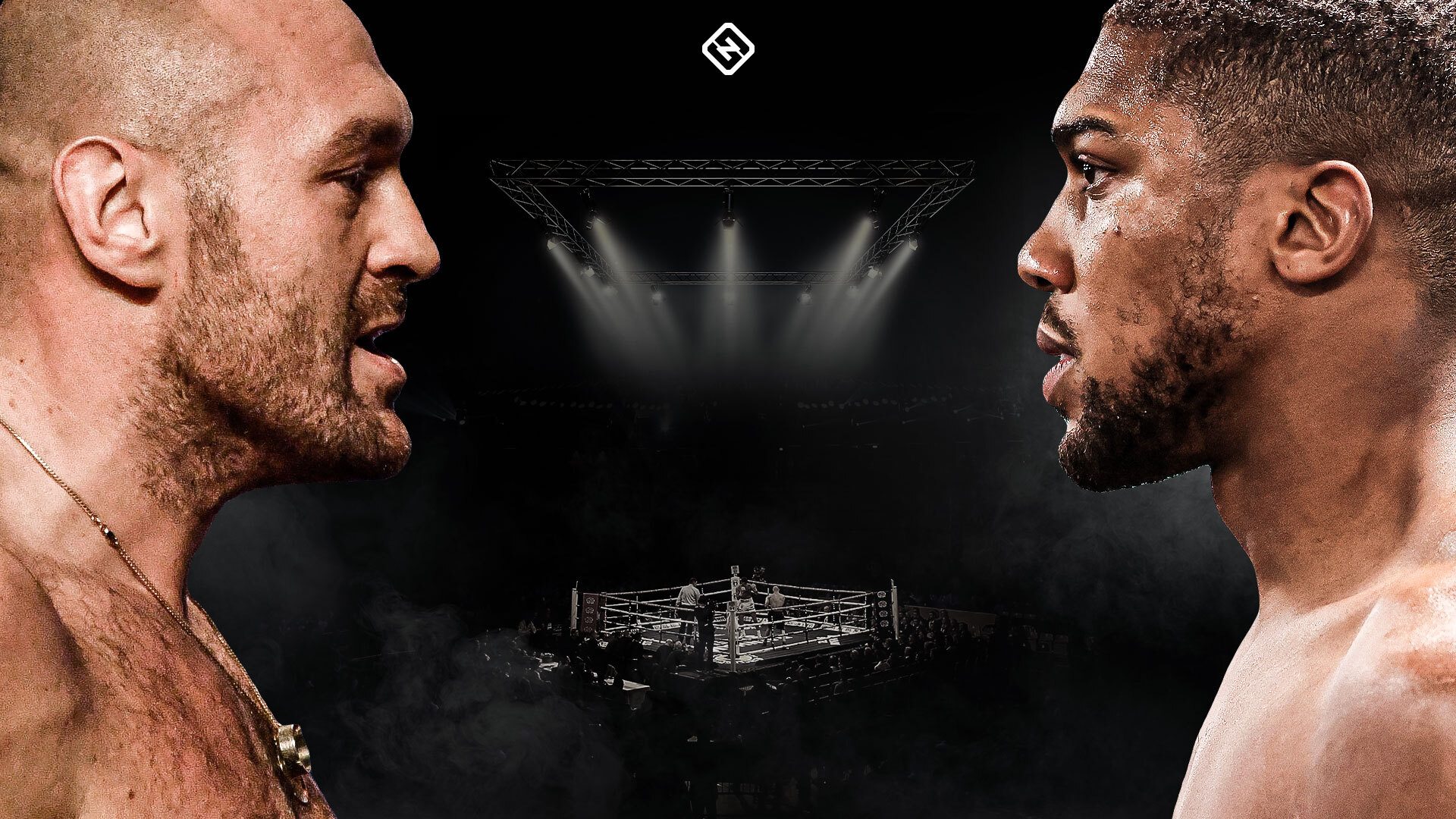 ESPN's Mark Kriegel first reported the agreement on Monday.
Site agreement for first fight still pending
Fury (30-0-2, 21 KOs) holds the WBC and lineal heavyweight championships, while Joshua (24-1, 22 KOs) claims the WBA, WBO, and IBF belts. ESPN reported the deal is pending a site agreement, which must be reached in the next 30 days, according to a Top Rank source.
"We'd like to get a site deal confirmed in the next month," Eddie Hearn managing director of Joshua promoter Matchroom Sport, told ESPN. "The hard part is always getting everybody to put pen to paper. But this was a major effort from all parties to get this over the line. You had rival promoters, rival networks, and rival fighters."
According to ESPN, the contract stipulates a 50-50 revenue split for the two fighters in the first bout. The winner will earn a 60-40 split in the contracted rematch. The promoters are aiming to put on the first fight this summer, with a rematch in November or December.
Most observers expect the fight to land somewhere in the Middle East. Matchroom Sport previously put on a rematch between Joshua and Andy Ruiz Jr. in Saudi Arabia, securing a site fee of more than $40 million.
The contract is signed ✍️

Anthony Joshua's promoter Eddie Hearn tells @MarkKriegel a deal has been signed for Joshua to face @Tyson_Fury in a two-fight series. pic.twitter.com/AAlvMdM6ey

— ESPN Ringside (@ESPNRingside) March 15, 2021
Since the COVID-19 pandemic will likely limit attendance for at least the first fight, finding a host willing to pay top dollar might be difficult in most markets. Hearn says that the prestige of the fight will draw in bids, however.
"This is the biggest fight in boxing and one of the biggest sporting events in the world," Hearn told ESPN. "It will be a major, major win for a country that wants to showcase itself."
Fury favored over Joshua in unification bout
Online sportsbook Bovada lists Fury as a -185 favorite over Joshua (+150) in their first fight, provided it takes place sometime in 2021.
Recent results in boxing's heavyweight division have left Fury vs. Joshua as the one remaining must-see fight for boxing fans in that weight class.
After Fury drew Deontay Wilder in 2018, he responded with a dominant victory in their 2020 rematch. Meanwhile, Joshua lost some luster – and his undefeated record – when Ruiz upset him in June 2019. Joshua remains the clear No. 2 in the division after avenging that loss.
A fight between Fury and Joshua promises to be one of the biggest boxing events in recent memory, and among the most important all-time in the UK, as both fighters are British.
Recently, Fury said that he wasn't training and didn't plan to until he had a date for his fight, though he maintained that he'd be ready when the time comes.
"Until I got a date, and they say, 'Right, you are gonna be fighting on June 15, Antarctica,' then I'll go back to training camp," Fury told Alex Steedman and Barry Jones. "I only need six, seven weeks of training, anyway, for these bums."