There will be some fresh faces on the Talladega Superspeedway when NASCAR returns from its week-long break for the Geico 500 on Sunday. One driver will be making his debut, while another returns after a stint in Hollywood.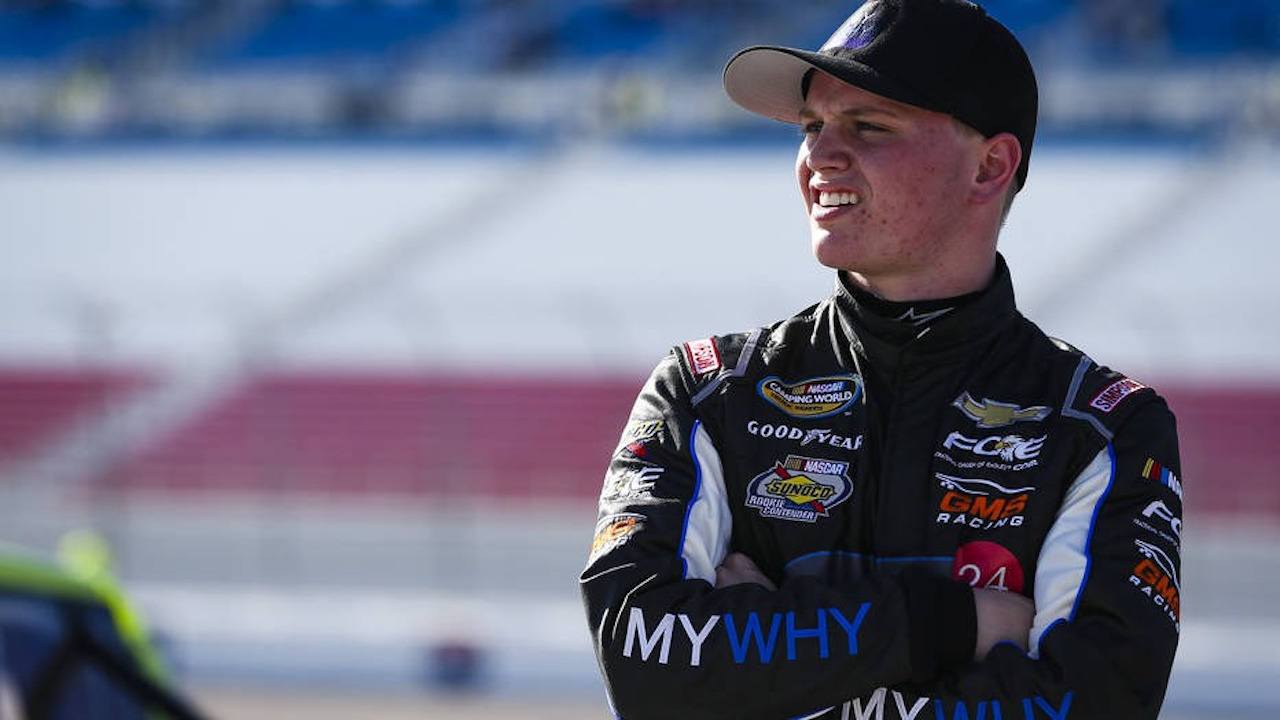 Justin Haley will be celebrating his 20th birthday behind the wheel of the of the No. 77 Fraternal Order of Eagles Chevrolet Camaro ZL1 for Spire Motorsports. It will be the first Cup Series race for Haley, who has been on the Xfinity Series. He has10 finishes in six of the first eight races and is 11th in the Xfinity standings
"This is a dream come true," Haley said in a media release. "I couldn't be prouder than to make my Monster Energy NASCAR Cup Series debut with Spire Motorsports and the Fraternal Order of Eagles (F.O.E.). The F.O.E. has supported my career since the beginning and it feels like our program will come full circle when I make my debut on NASCAR's biggest stage this weekend at Talladega."
Veteran Barrett Returns
The other fresh face is Stanton Barrett, who will return to the NASCAR to drive the No. 52 Chevrolet for Rick Ware Racing. Barrett was on the movie set of John Wick: Chapter 3 – Parabellum doing stunt work. He is ready to get back in a race car.
"I'm glad to be back at the race track this weekend," Barrett said. "I've been super busy with my companies, but it's exciting to come back to NASCAR and not only bring a new sponsor to the sport – but one that is sure to resonate with NASCAR fans."
Barrett is hoping to return to Rick Ware Racing in the fall, and a strong result at Talladega would help his case. Ware said that they are excited to have him back.
"Stanton and I have worked together for a lot of years and I'm always happy to have him behind the wheel of one of our cars," Ware said. "I think Sunday is a race where we can go and be competitive and he (Stanton) can work with the 51 car and have the chance to bring home our best results of the season."
New Look for All-Star Race
The All-Star Race has always been a chance for NASCAR to try new innovations, and the May 18 exhibition race will feature two new ideas.  The first is a single-piece carbon fiber splitter/pan that is expected to offer dramatic improvements in ride-height sensitivity for competitors. The splitter also should provide a more stable aero platform and create a more consistent performance in traffic.
The second will be car configured with a radiator exit duct through the hood. This will separate aerodynamic performance and engine temperatures, creating more parity across the field.
Senior Vice President of Racing Innovation John Probst told NASCAR.com that this could be a glimpse into the future when in 2021 the Generation-7 stock car is set to make its debut.
"We're looking forward to bringing two major elements that we're looking at and evaluating for our Gen-7 car," Probst said. "This will be a good chance for us to see this in real race conditions."
The race is also going to be lengthened from 80 laps to 85 laps.
Earnhardt Mother Dies
Brenda Jackson, mother of Dale Earnhardt Jr. lost her battle with cancer on Monday. She was 65.
Jackson was involved in the sport, and was a longtime employee of JR Motorsports.