Karim Benzema (33) was included by French national team manager Didier Deschamps in the 26-man squad for the upcoming European Championship.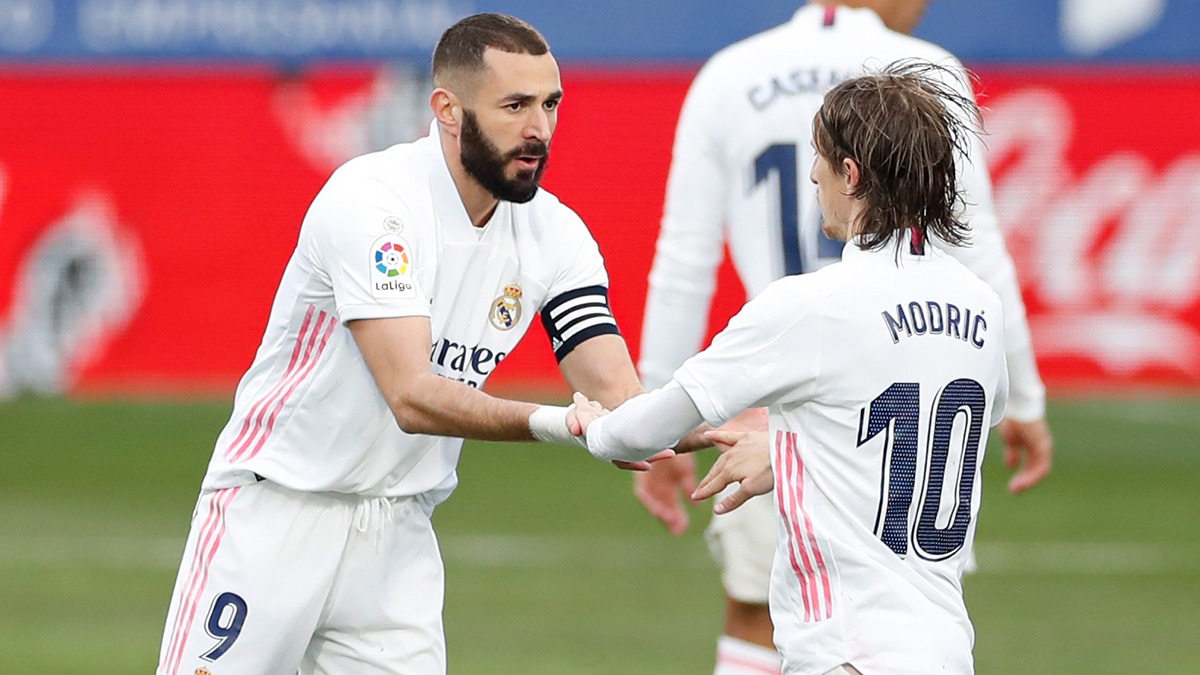 Benzema was called to play again for France six years after he was suspended for taking part in an alleged blackmail attempt involving a sex tape. Benzema last played for France in October 2015, when he scored twice in a friendly game against Armenia. Although he was in great form at the club level for Real Madrid, the striker was never called to play for the national team again and it seemed all doors were closed for good.
In December 2015, Benzema was suspended by the French Football Association (FFF). The striker spent a night in jail after being accused of conspiracy and attempted blackmail in a case involving midfielder Mathieu Valbuena, who was also part of the French National team back then.
Benzema will stand trial on these accusations in October.
Why was he called now?
Without Benzema on their squad, France played the final of Euro 2016, then won the World Cup in 2018. At that point, National team coach Didier Deschamps was left with no football-related reason to omit Benzema. In a team bursting with talent, the striker's role was the only one seeming to offer less qualitative options. Talking to Benzema appeared to be the natural thing to do.
"We met, we spoke for a while, then I thought very hard and came up with this decision. I needed to talk, he needed to talk. As national team coach, I must always look beyond my personal case. My responsibility is important, but it's bigger than me," Deschamps argued.
This season, Karim scored 29 goals and provided eight assists for his colleagues in 45 games. He's been consistent throughout the last three years, netting 21 times in both 2018-2019 and 2019-2020. Benzema has arguably been the main goal source at Real Madrid since Cristiano Ronaldo left for Juventus in 2018.
Les 2️⃣6️⃣ Bleus qui partiront sur les routes de l'Europe ! 🇫🇷 #FiersdetreBleus pic.twitter.com/HfochGPPen

— Equipe de France ⭐⭐ (@equipedefrance) May 18, 2021
Benzema and France, a complicated affair
Before the sex tape scandal, Benzema was capped 81 times for France, scoring 27 goals. He played at one World Cup, in 2014, and two Euro tournaments (2008 and 2012).
Karim is no stranger to controversy. In 2010, it was reported that Benzema, alongside three other French national team players, were the clients of a prostitution network operated from a Paris nightclub. Prosecutors found out that some of the women were underage. Benzema was accused to have been the client of a 16-year old. The player denied any involvement, but the case eventually went to court. Accusations against Benzema and French national teammate Franck Ribery were dropped as insufficient evidence was gathered to show the players knew about the girl's age.
Benzema missed the World Cup in 2010 with then France manager Raymond Domenech arguing his absence didn't have anything to do with the sex scandal. The coach explained that Benzema was left out because he struggled to find form at Real Madrid, where he had just moved from Lyon in 2009. Benzema scored nine goals in 33 games for Real in his inaugural season at the Bernabeu.
What to expect at the Euros?
Benzema only missed seven games over the past three seasons in the Spanish La Liga, so his physical form is as strong as can be heading into the Euro finals period. France is part of Group F at Euro 2020, the strongest in the tournament. The World Champions will play Germany and Cristiano Ronaldo's Portugal, as well as Hungary for a place in the knockout stages.
France is one of the main contenders to lift the trophy this summer. The bookies have them at +500 to win Euro 2020, the same as England. Belgium comes next at +600, with Germany and Spain tied at +700. Portugal is at +800. Finland and North Macedonia have the smallest chance at winning. Bookies have them both at +50000.
The European Championship starts on June 11.