Rafael Nadal is the odds on favorite to win his 12th French Open title, a mark that would set a new record for the most singles titles at one Grand Slam event.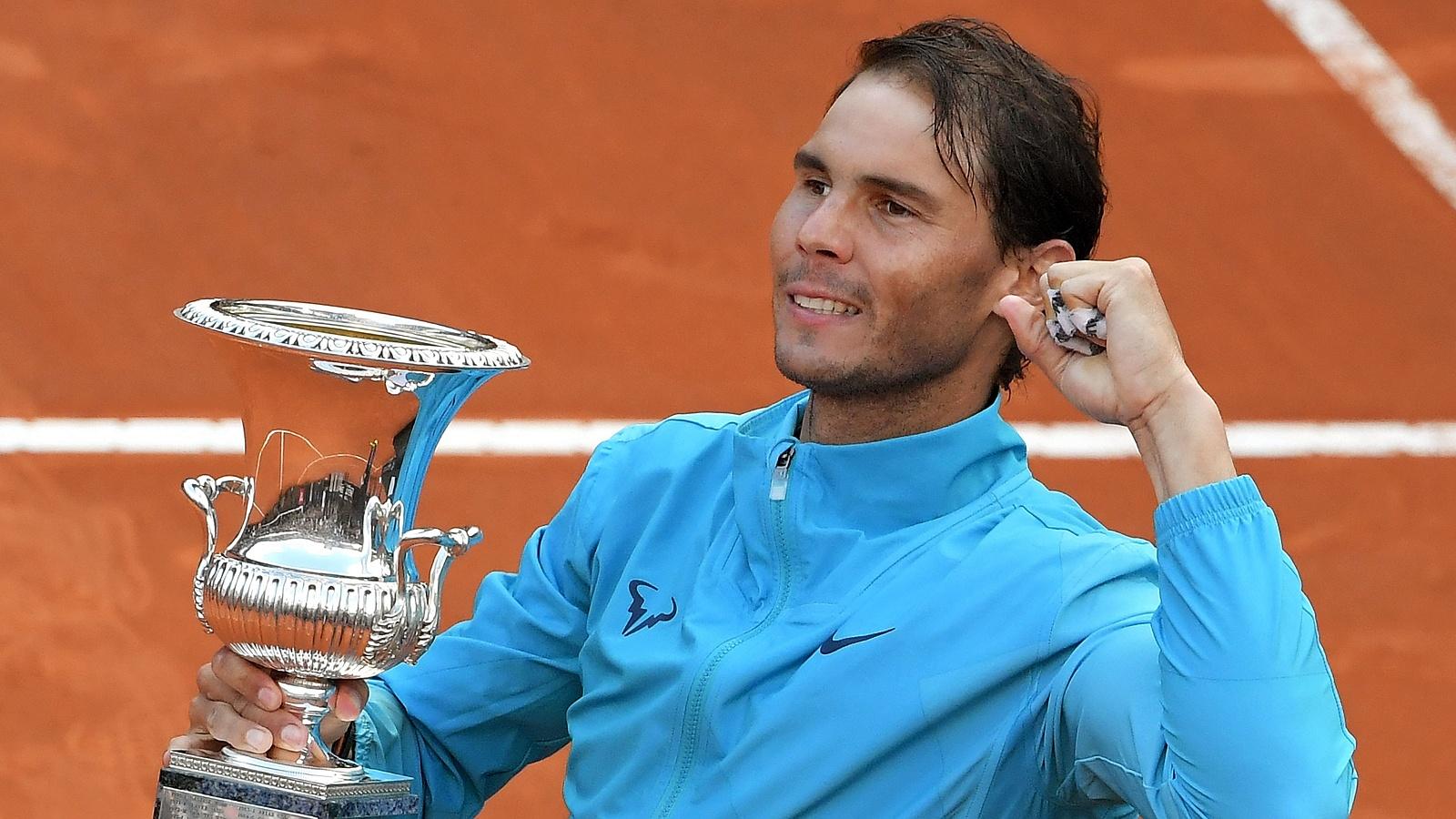 Nadal will start his campaign at Roland Garros by facing qualifiers in the first two rounds, which could keep him relatively rested as he prepares to make another deep run in the tournament.
Nadal Quiets Doubters with Italian Open Title
This season hasn't been particularly successful for the Spaniard so far, with Nadal only winning his first tournament of the year last week at the Italian Open. Nadal took care of rival Novak Djokovic in the final, winning 6-0, 4-6, 6-1.
"Finally, I have a title," Nadal said in his post-match interview. "For me, the most important thing is feel myself playing well and feel myself healthy, with the energy that I need. If that happens, experience is that I'm going to fight for titles sooner or later, no? The main thing for me was to recover my level, then the results should be there if that happens."
With any doubt that Nadal could still win on clay put to rest, the 32-year-old comes into the tournament as a strong favorite. William Hill lists him as an even money 1/1 pick to win another French Open title.
But that doesn't mean that his victory is a foregone conclusion. Djokovic (9/4) promises to be a legitimate contender as he looks to win his fourth straight Grand Slam title. Djokovic has already pulled off that feat once, and only Rod Laver – who won calendar year grand slams in 1962 and 1969 – has done it twice.
Those looking for a surprise winner might back Dominic Thiem (11/2), who has shown the ability to play with anyone on clay. Roger Federer (20/1) is also back at the French Open for the first time since 2015, and while it would be a shock to see him win the tournament, he is definitely capable of upsetting any of the favorites.
"Honestly, it's good to come here with less expectations," Federer told Tennis.com. "I have played very few matches on this surface recently. I'm going to play freely and it's a pleasure."
Halep Favored, But Plenty of Contenders in Women's Draw
Meanwhile, the women's draw is a bit more open, though there is still a consensus favorite. Simona Halep (4/1) is the pick to win her second straight French Open title and her third Grand Slam in two years, though even she admits that there are plenty of strong contenders in the field.
"Women's tennis is very open, that's why many players are winning," Halep told The Telegraph. "I think it is better for the sport, it is better for the crowd as there is more excitement."
Halep's toughest challenge may come from rising Dutch star Kiki Bertens (8/1). The No. 4 ranked player in the world has reached the semifinals of the French Open before, and while she has little other success in her Grand Slam history, she already has a clay court win in Madrid this season, where she beat Halep in straight sets in the final.
Also expected to contend on the women's side are Karolina Pliskova (12/1), Naomi Osaka (14/1), Petra Kvitova (12/1), and three-time French Open champion Serena Williams (14/1).