The men's draw at the French Open has gone mostly to form over the first two rounds, but multiple top seeds are out on the women's side at Roland Garros.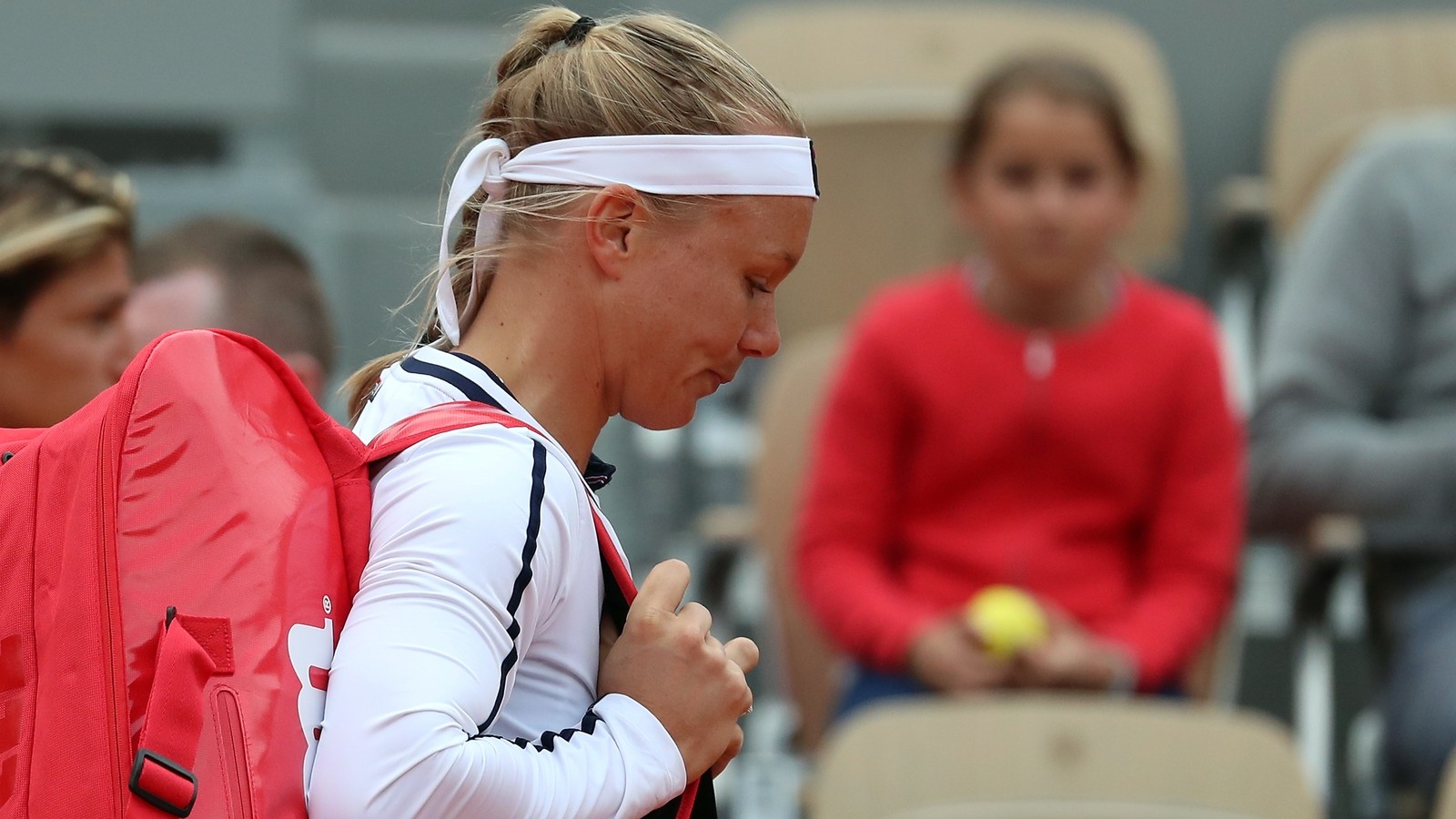 Both Angelique Kerber and Kiki Bertens are already out of contention, shaking up the odds in the women's French Open draw.
Injured Kerber, Ill Bertens Bounced Early
The fifth-seeded Kerber was quickly bounced from the draw, losing in the first round to Russia's Anastasia Potapova by a 6-4, 6-2 score. The result wasn't shocking: Kerber has always struggled on clay, and she has been working through an ankle injury.
"Of course I'm disappointed, but I tried everything the last two weeks to be here to play a match," Kerber said after the match. "I was happy about the process the last days, but at the end, I didn't have real match practice."
She was joined on Wednesday by Bertens. The fourth-seed had a chance to take over the No. 1 ranking in the world with a deep run at the French Open, but was forced to retire down 3-1 in the first set to Viktoria Kuzmova in their second-round match.
According to Bertens, she woke up sick in the middle of the night prior to the match, and was never able to recover.
"Vomiting. Diarrhea. All night long, all day long," Bertens said afterwards. "I felt a little better before the match…but then as soon as I start warming up right before the match, it started again. There was no any energy left."
Other top seeds have struggled at times on the women's side, but have managed to fight their way through to the third round. Both Serena Williams and Naomi Osaka went down a set in their first round matches before bouncing back to win and advance.
With the draw opening up slightly, Simona Halep (+250) has retained her position as the women's French Open favorite at FanDuel Sportsbook. She's followed by Osaka (+650), Karolina Pliskova (+750), and Williams (+950), all of whom have seen their odds improve with Bertens – initially the second choice – having been eliminated early.
Top Seeds Roll Through Men's Draw
Meanwhile, the men's draw has gone almost entirely to form so far. No. 11 Marin Cilic is the highest seed to be eliminated so far, while Rafael Nadal, Novak Djokovic, and Roger Federer have all won their first two matches without dropping a set.
Nadal, who is looking to win his 12th French Open title, beat German qualifier Yannick Maden 6-1, 6-2, 6-4 in the second round on Wednesday.
"He's a good player, he had won four matches – three in qualification – going into this match," Nadal said in a courtside interview after the match. "For me, it is an important victory, playing here in Paris, at Roland Garros, is always incredible."
While some of the top seeds in the men's draw have seen their odds shorten slightly by successfully navigating the first two rounds, there have been no dramatic changes, as all of the primary contenders remain alive. Nadal (-140) is still the overwhelming favorite, ahead of Djokovic (+240), Dominic Thiem (+900), Stefanos Tsitsipas (+1800), and Federer (+2700).