Free agent Tom Brady has 16 days until he decides where he'll play in the 2020 season. In the meantime, however, he is driving those trying to predict his next team nuts. Every aspect of Brady's life is seen by bettors and oddsmakers as an indicator of what team he will play for next season.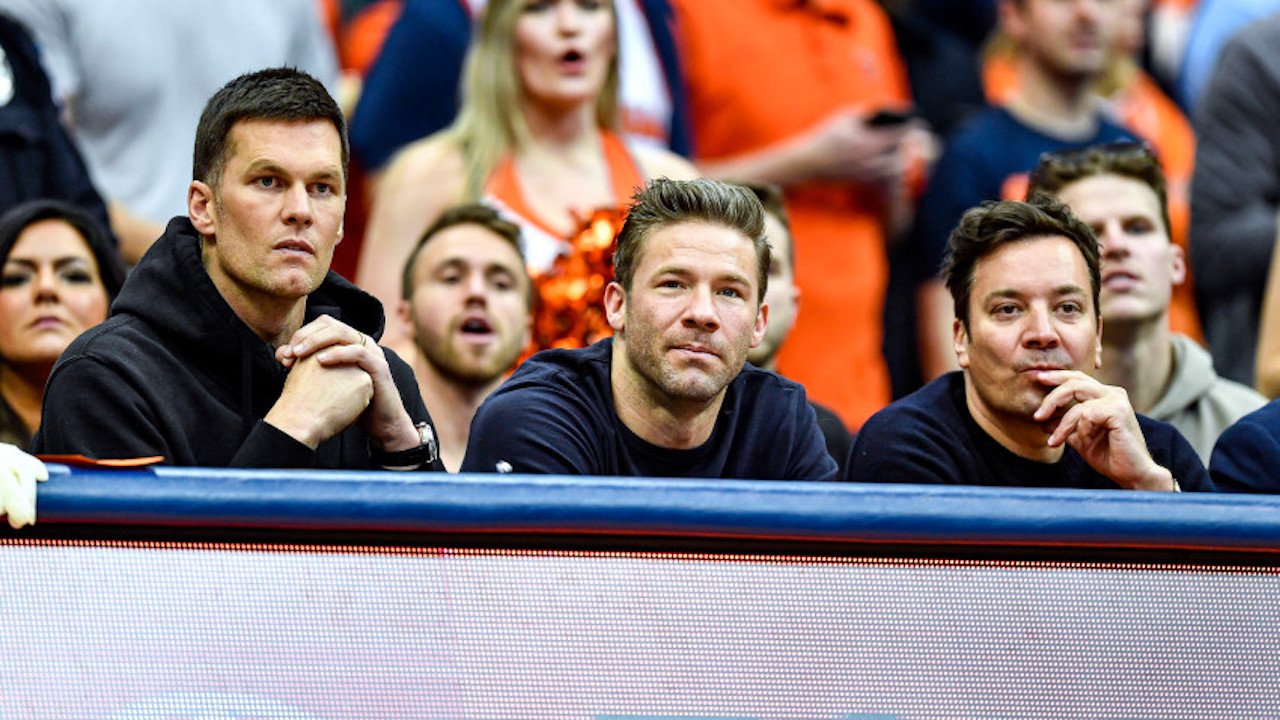 Sportsbooks still believe he'll return to the Patriots for his 21st season, but those odds have tightened in the last three days. Last week free agent Brady was a -400 favorite to stay in New England.
On Monday, however, those odds dropped to -200 at the Westgate Las Vegas SuperBook, and -125 at BetMGM.
There are two reasons for the shift in odds. The first was a story by ESPN that said Brady becoming a free agent and testing the market was all but a done deal.
Brady Fuels Free Agent Fire Talk
The second reason for the talk of Brady becoming a free agent and leaving New England was a weekend college basketball game. Brady, along with New England teammate Julian Edelman, and "The Tonight Show" host Jimmy Fallon, went to the Syracuse's Carrier Dome to watch a game.
While the three were sitting courtside, a fan recorded Tom Brady on video chatting with Tennessee head coach Mike Vrabel. Once the video posted, people again went crazy. The Titans jumped from 10/1 picks to get free agent Brady to the second pick at 4/1.
Brady to the titans confirmed ?? pic.twitter.com/siEQxjoSXM

— Eagle Eyes (@NPappy8) February 29, 2020
While it appears that Brady is actually enjoying the process, and has been coy about his future, Edelman tried to douse a Twitter inferno. He put up a post saying, "He's coming back. He's coming back."
It seemed to be too late for the Internet conspiracy theorists. After all Brady and Vrabel were teammates in New England, so it made sense to some bettors that the two would reunite.
Vrabel was also rather coy about Brady being a free agent. When interviewed by NFL Live at the NFL Combine last week, he didn't commit to whether they were interested in the six-time Super Bowl winning quarterback.
"I would say it's just a unique situation, having played with Tom and having a relationship with Tom and his family," Vrabel said. "…I just think it's unique that a head coach played with a quarterback that has an expiring contract that's been in New England for 20 years."
Las Vegas Still in Running for Brady
There have been several theories on whether Brady would resign with New England or test the free agent market. The loudest talk was in January when Brady was seen at a UFC event in Las Vegas talking to Raiders' owner Mark Davis. The Raiders had been behind the Los Angeles Chargers in the odds to get Brady, but vaulted over them after the photo of the Brady and Davis chatting. The Raiders are at 5/1 to land Brady.
Brady further fueled speculation about his future when he was seen in a commercial during Super Bowl 54.
"They say all good things must come to an end, that the best just know when to walk away," Brady said in an ad for Hulu. "So to my teammates, my family, and most of all, my fans, you deserve to hear this from me. Hulu doesn't just have live sports."