The betting public has shown their love for the Cleveland Browns, so it's no surprise that their coach Freddie Kitchens is getting equal admiration. The first-year coach is the overwhelming favorite at several sportsbooks.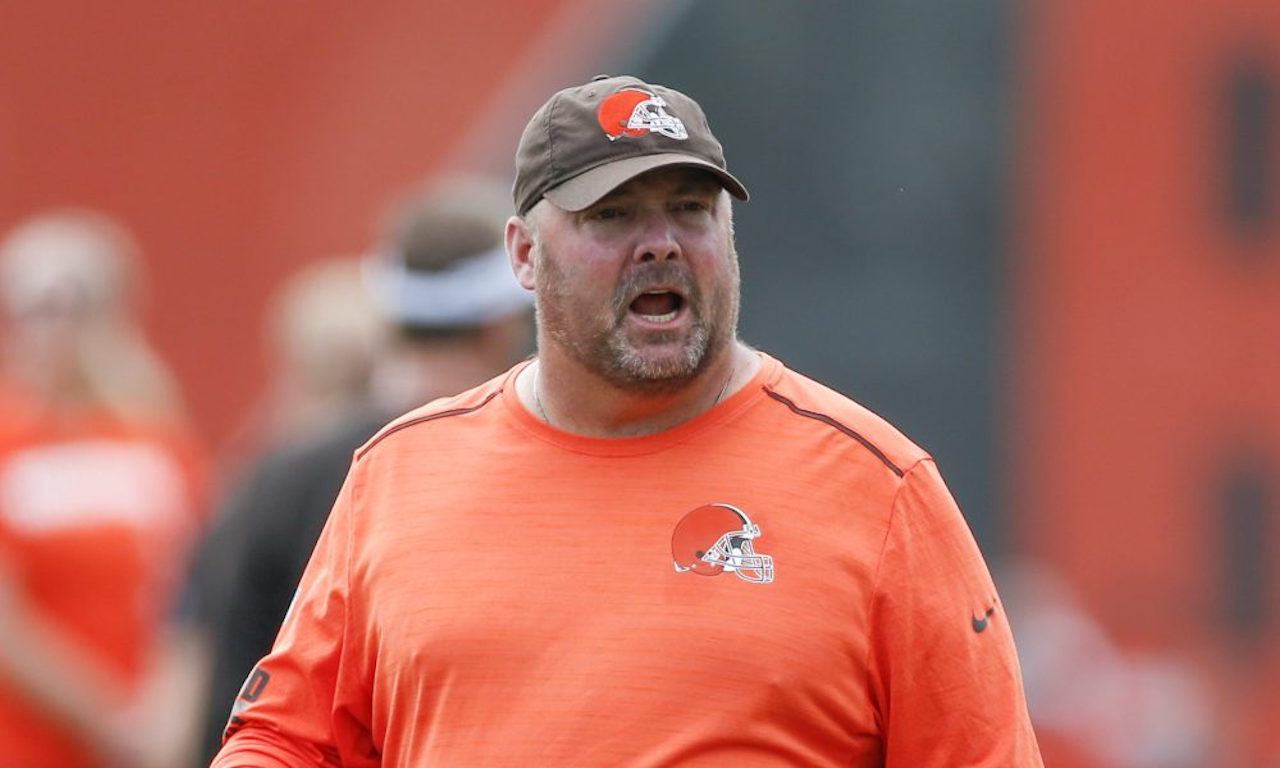 The first is Bovada, which lists him at 13/2. The next closest is San Francisco 49ers coach Kyle Shanahan at 11/1. Five follow him (Kansas City's Andy Reid, New England's Bill Belichick, Indy's Frank Reich, LA Rams' Sean McVay, and New Orleans' Sean Payton) at 15/1.
Coach of the Year Odds

Coach                                   Team                                     Odds

Freddie Kitchens                  Cleveland                               13/2

Kyle Shanahan                     San Francisco                        11/1

Frank Reich                          Indianapolis                            15/1

Bill Belichick                         New England                          15/1

Sean McVay                         Los Angeles Rams                 15/1

Andy Reid                            Kansas City                             15/1

Sean Payton                        New Orleans                           15/1

Doug Pederson                   Philadelphia                             16/1

Matt Nagy                           Chicago                                    20/1

Vic Fangio                           Denver                                     20/1

Matt LaFleur                       Green Bay                                20/1

Bruce Arians                      Tampa Bay                                20/1

Dan Quinn                          Atlanta                                      20/1

Anthony Lynn                     Los Angeles Chargers              20/1

Odds courtesy of Bovada
The odds for Kitchens are better for gamblers at Draft Kings. There he is at 9/1. He is followed by Reich at 10/1 then Reid, Belichick, McVay, Payton, and Philadelphia's Doug Pederson at 14/1.
Back-to-Back-to-Back Rookies?
In 2018 Chicago first year coach Matt Nagy took home the award. He led the team to a 12-4 record. The team was bounced in the first round of the playoffs.
Los Angeles Rams head coach Sean McVay won the award the year before in his first year at the helm. The Rams finished 11-5 in 2017.
Kitchens may not have to worry about a rookie taking the award, but he will certainly have to win at least 10 games. The last coach who won with less than 10 victories was Dallas' Jimmie Johnson in 1990, when his team went 7-9.
Oddsmakers at the Westgate Las Vegas SuperBook have the over/under on regular season wins for the Browns at nine. If Cleveland hit the over, it is possible Kitchens could take the award as well.
Kitchens is not above criticizing his own performance. After the team's 13-12 loss to Tampa Bay, he took the blame for the loss.
"Those guys are coached to execute," Kitchens said. "Those guys are coached to do their job and we didn't do a very good job of preparing those guys to do a good job, and they didn't do a good job of doing their job. We'll look at the film and see what it was, but I know the execution wasn't there and it had been before."
Other Contenders Lurking
Shanahan will have an even harder task getting to 10 wins. The 49ers over/under for season victories is eight, and even that might be generous. Quarterback Jimmy Garoppolo has looked inconsistent in preseason games and practice, and there are questions on whether he will be the same after tearing his ACL five games into last year.
A longshot to consider would be Pittsburgh's Mike Tomlin. The Steelers' head coach is at 28/1. The team's over/under win total is nine, with the over the -145 favorite. The team rid itself of distractions Antonio Brown and Le'Veon Bell, and replaced them quite sufficiently. If the team reaches 10 wins and does well in the playoffs, Tomlin could be a strong contender for the award.