Theo Maledon, a point guard from France, made himself eligible for the 2020 NBA Draft. Maledon plays on the French national team and he has been playing pro basketball with ASVEL.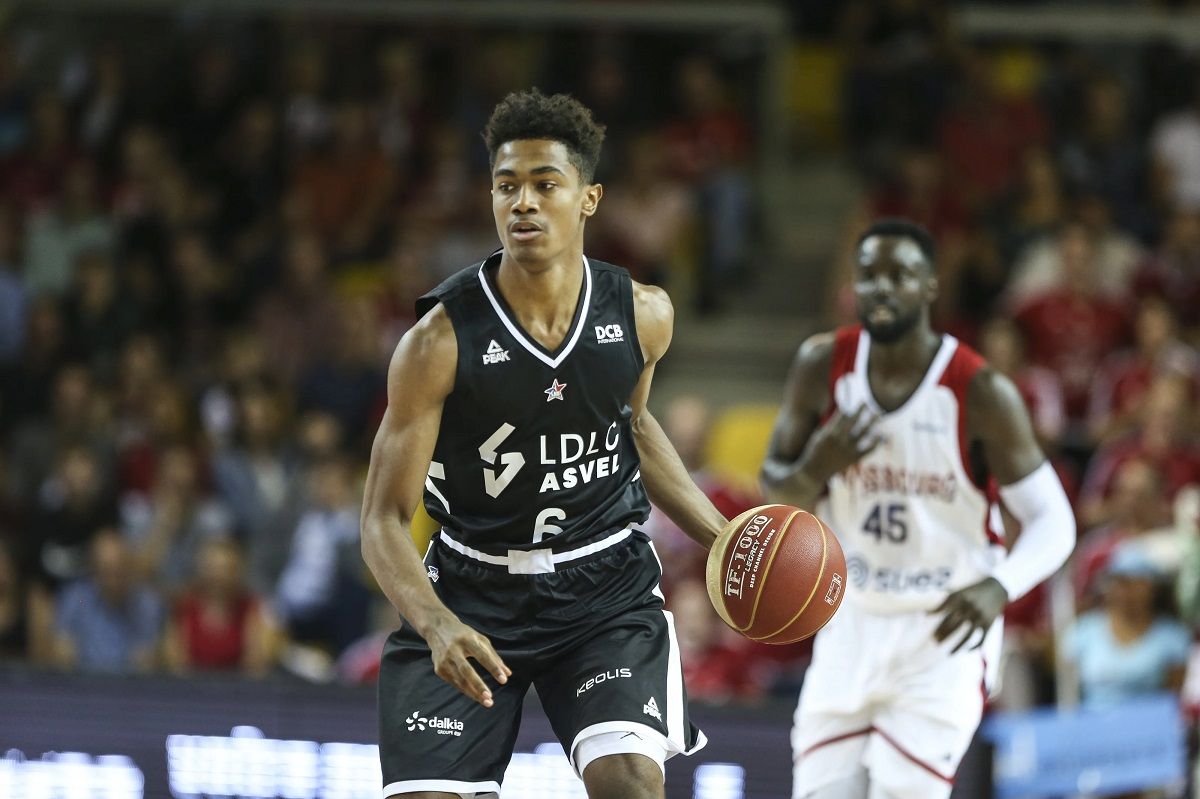 Maledon, who will turn 19-years old in mid-June, has been regarded as the top young player in France for the past few years. ESPN ranked Maledon as #15 on their Top 100 prospects and, with Israel's Deni Avdija, is a projected lottery pick in the 2020 NBA Draft.
"Theo is talent in its purest form," said former coach Tahar Assed-Liegeon. "He has a clearly above-average address for his age. He has the profile to play in the NBA."
"It is above all a pleasure to practice this sport, but I especially hope that it will become my profession," said Maledon. "As a point guard, I lead the team. But I can score if needed."
Rouen > Paris > NBA?
Born in Rouen, Maledon moved to Paris as a teenager to hone his basketball skills at the INSEP sports institute.
While only 16, Maledon earned a spot on the ASVEL junior team that played in France's Under-21 league. Maledon played so well that he was promoted to the pro team, where he made his debut while still just 16-years old.
In 2018, Maledon signed his first professional contract with ASVEL. At the end of the season, he earned the French equivalent to the Rookie of the Year award by winning the LNB Pro A Best Young Player honor.
He played for the French junior national team for many years before finally earning a bench role with the senior national squad. He played in the qualifiers for the 2019 FIBA World Cup.
Shades of Tony Parker
Maledon, a 6-foot-4 point guard, has drawn comparisons as a slightly bigger version of Tony Parker.
"Tony Parker is a model because of his career and his record," said Maledon. "I want to go to the NBA. It is my motivation."
Parker is the greatest basketball player to ever hail from France. The San Antonio Spurs drafted him with a late pick in the first round of the 2001 NBA Draft. Parker played 18 seasons in the NBA and averaged 15.5 points per game. He got named to six All-Star teams and won four championships, including in 2007 when he was named the NBA Finals MVP.
As of 2014, Parker is the majority owner of the ASVEL club team that Maledon plays for in France. He's also ASVEL's acting president (which is more like a general manager in Europe).
Maledon is currently under quarantine while the coronavirus ravages France. He still finds time to work out twice a day by himself.
"It has been very difficult being away from practice, games, and my teammates," said Maledon in an interview with ESPN. "I am trying to make the most of it, but not having real basketball is very difficult."
As soon as he's allowed to travel, Maldeon will relocate to America to train, but no one knows if that will happen before the 2020 NBA Draft.