France will look to win the country's second World Cup this weekend, as Les Bleus meets Croatia in Luzhniki Stadium in Moscow on Sunday.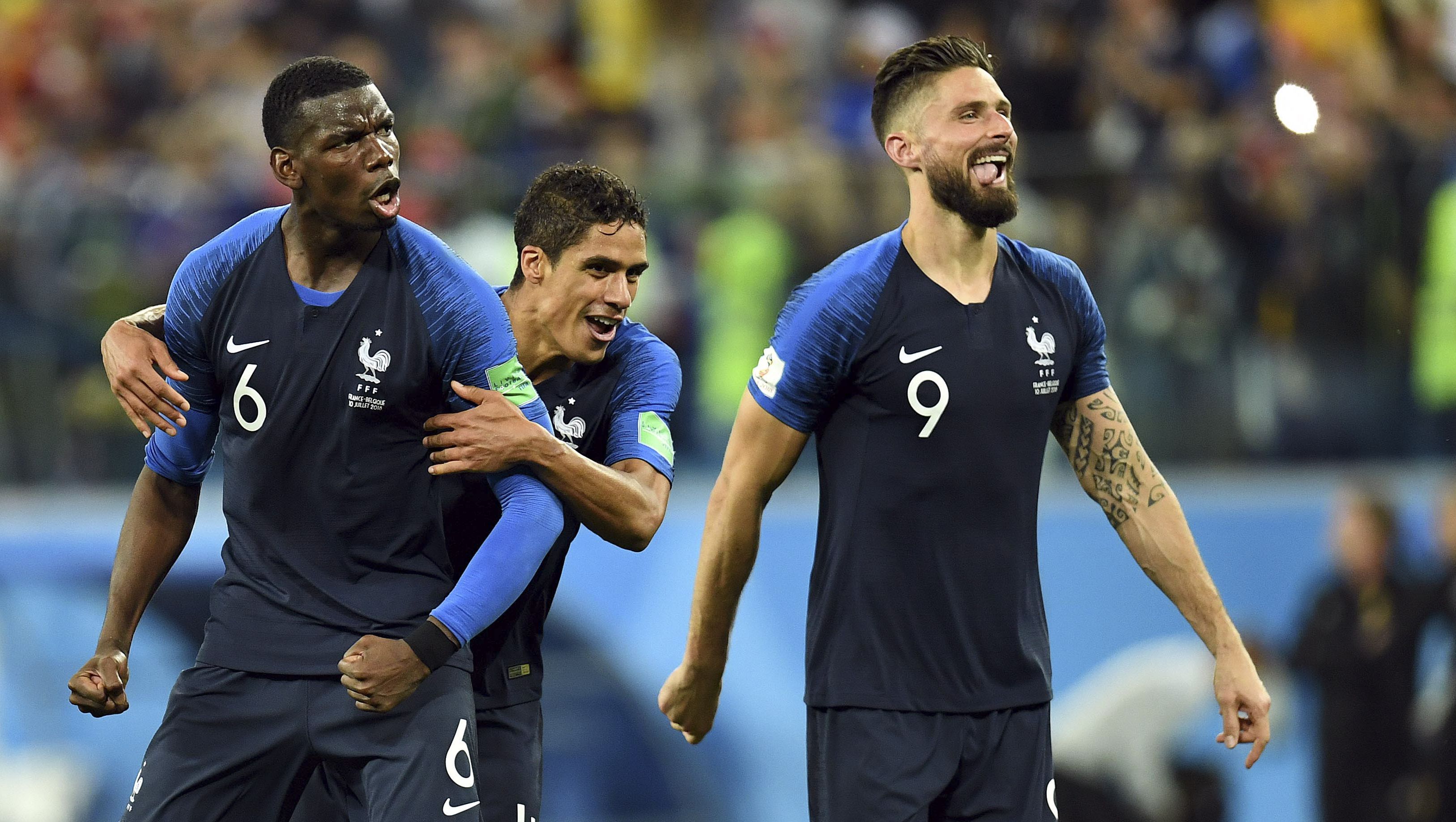 While France has been to this stage twice before, Croatia is making its first appearance in a World Cup final.
'98 Semifinal Rematch
Both sides had their best performance in the tournament ever exactly 20 years ago. That's when France beat Croatia 2-1 in the semifinals before scoring a historic 3-0 victory over Brazil in the final to win the World Cup as the host.
French manager Didier Deschamps was the captain of that World Cup winning team. But he wants his squad to focus on the here and now, not worry about what a previous generation of players did two decades ago.
"You have to live with your times," Deschamps told reporters earlier this week. "We can't look back and see what is in the rear-view mirror. This is not how you are going to move forward."
This French team also has its own motivation to finish the job on Sunday. Two years ago, France hosted the European Championship and reached the final after beating Germany 2-0 in the semifinal. Instead, Portugal scored a 1-0 extra time victory.
"There is a lot to learn from 2016, and we need to use the experience from that final and pass it on to the ones who were not there, because most of this squad was not there," French goalkeeper Hugo Lloris told reporters.
Croatia Revels in Miracle Run
While France has been considered one of the favorites since before the World Cup began, Croatia only really found itself on the radar after a dominating performance in the group stage. Since then, they've had to play extra time in all three of their knockout matches, beating both Denmark and Russia in penalties before their 2-1 extra time win over England in the semifinal.
Some have referred to Croatia's success as a miracle run. But manager Zlatko Dalic says that the team's success comes down to the unity shared by his players.
"At this World Cup, the star-studded teams relying on the big names are already on the beach," Dalic said in a news conference. "It's the compact, united teams fighting for something that are still around."
That's not to say that Croatia doesn't have talent. Players like Luka Modric and Mario Mandzukic are truly world-class competitors, as evidenced by their inclusion on the rosters of Real Madrid and Juventus respectively.
Still, even Dalic made sure that the size of Croatia's accomplishment couldn't be downplayed.
"This is maybe one of the greatest sporting achievements of any Croatians," he said. "This is a global success and I'm very glad it's happened under my management."
Croatia will need to dig deep one more time in order to have a chance to hoist the World Cup. France is deeper, faster, and more talented, and Croatia could easily have issues with fatigue after playing what amounts to an extra game worth of time over the past three rounds.
Those factors have made France a fairly heavy favorite for the final. William Hill is listing the French side as a 4/9 pick to become world champions, while Croatia can be backed at 7/4 odds.
France is also a favorite in three-way betting. Bettors can back the French at 17/20 to win in regular time, with Croatia (4/1) a clear underdog to do so. Given Croatia's history so far in the tournament, many bettors might also consider betting on a draw over the initial 90 minutes (21/10).