Fox Sports and the New York Racing Association unveiled an expanded partnership agreement Thursday that extends the regional sports network's television rights for NYRA races through 2030.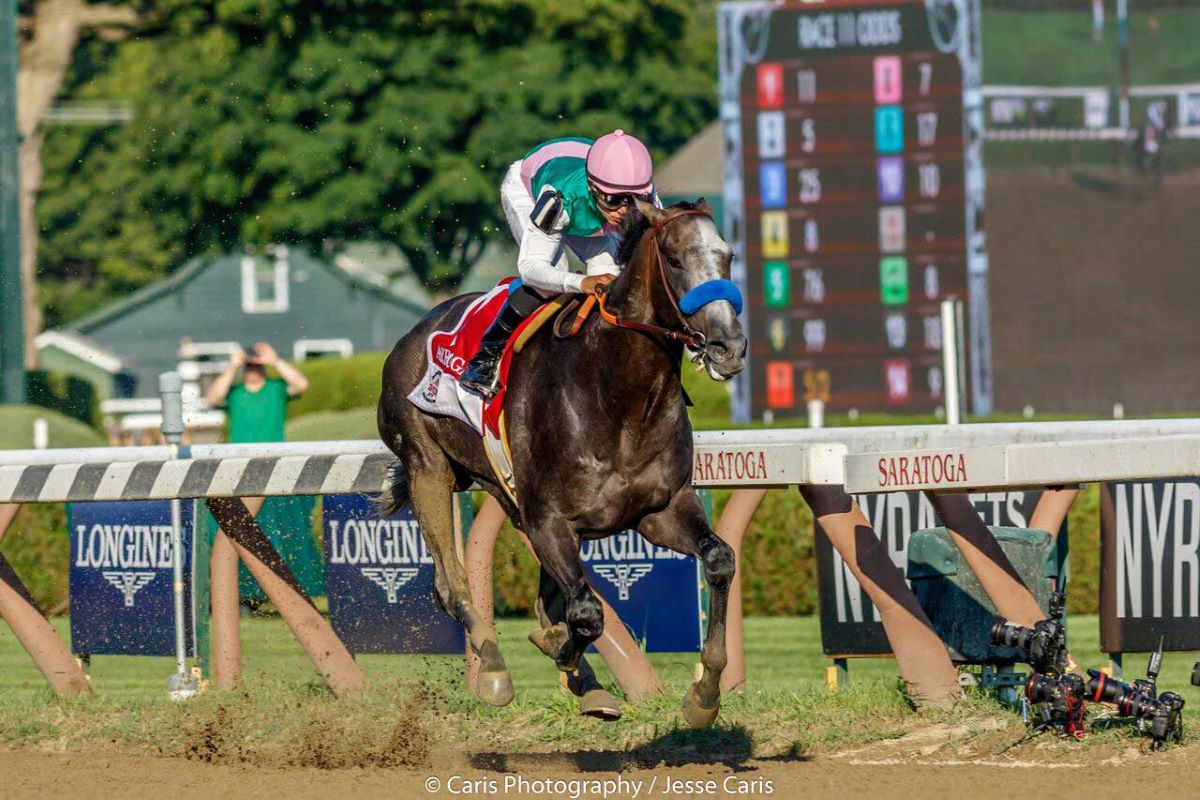 The agreement opens up options for a Fox Sports subsidiary to purchase a 25% stake in NYRA Bets, the association's advance deposit wagering (ADW) platform. The Fox Sports subsidiary will exercise that option by this summer, pending regulatory approval. This new agreement also contains provisions for the Fox Sports subsidiary to increase its ownership share in NYRA Bets.
The agreement comes one year after NYRA Bets collected a record $225 million in wagering handle. That pandemic-created windfall more than doubled the ADW's 2019 numbers.
"With our investment options in NYRA Bets, Fox is now uniquely positioned as the only media company with strategic stakes in digital bet-taking businesses in horse racing, sports betting poker, and casino gaming," said Michael Mulvihill, Fox Sports' Executive Vice President and Head of Strategy and Analytics in a joint statement. "We're confident that our television partnership with NYRA will fuel continued growth for NYRA bets in the years ahead."
Every NYRA race goes on Fox — except for one day
On the television side, Fox Sports plans to air at least 700 hours of coverage each year from Belmont Park and Saratoga. Fox Sports gets exclusive national broadcast rights for all races at those two NYRA tracks, except the Belmont Stakes and Belmont Racing Festival. Those belong to NBC.
The NYRA continues as the production arm for all horse races at those two tracks.
Fox and the NYRA joined forces for the 2016 Saratoga summer meet, with 80 hours of live coverage on FS2. In four years, the RSN expanded to more than 700 hours of racing coverage annually. Along with that, it took NYRA Bets' handle along for the ride. That ADW's handle jumped from $7.2 million in 2016 to more than $225 million in 2020.
Showcasing the Travers key to Fox Sports' coverage
Much of that came as Fox Sports took its Belmont Park and Saratoga coverage national in 2019. That year, it aired Saratoga's flagship race, the Travers Stakes, following up with Tiz the Law's stellar victory in 2020. This agreement stretches that coverage through the 2030 Travers.
"Fox Sports has shown an unwavering commitment to the sport of horse racing over the past five years," NYRA President and CEO Dave O'Rourke said. "The strength of our partnership with Fox Sports, and the continued expansion of our high-quality telecasts, has proven to be hugely beneficial for the New York racing community and the sport as a whole."