FOX Corporation, which signed a five-year, $3.2 billion contract to broadcast "Thursday Night Football" two years ago, is looking to bounce out of that deal sooner than later.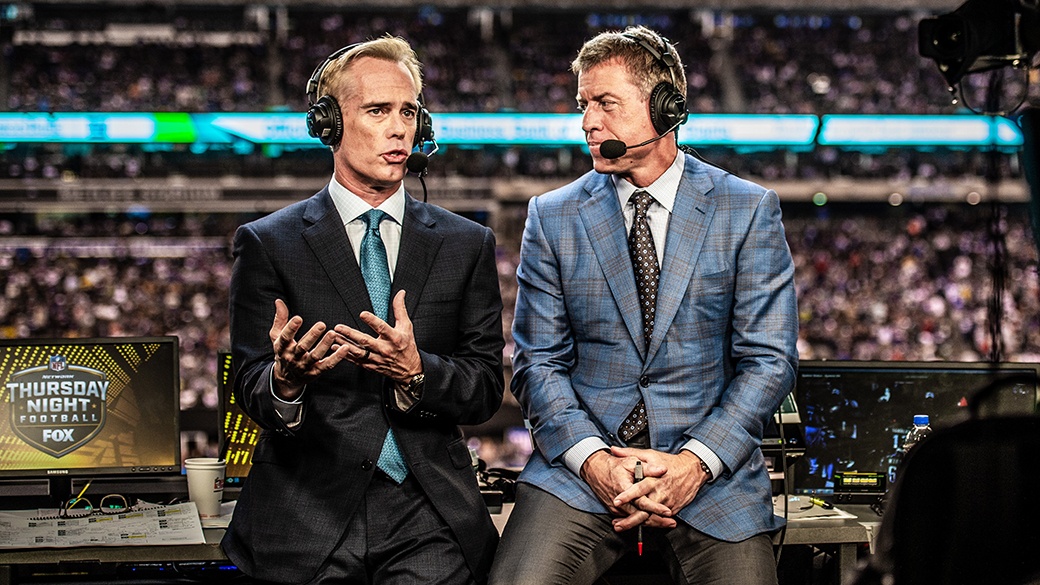 Since the contract was signed in December, 2018, FOX has had trouble finding an audience for "Thursday Night Football." Those problems are intensified as the games are now steamed simultaneously by Amazon. The NFL's emerging partnership with the online retail behemoth provides a case-in-point for traditional networks to stop signing mega-contracts with the league as it continues to branch out.
Networks Gun Shy About Re-Upping with NFL
As TV ratings plummet and streaming surges for the NFL, FOX is joined by the league's other media partners, CBS, ABC, and NBC, in looking for ways to capture eyeballs. This may include shedding giant contractural obligations in the short-term to focus on streaming efforts.
Combined, the three networks will pay an estimated $3.1 billion per year for Sunday games through 2022. ESPN's contract to broadcast "Monday Night Football" is at $1.9 billion annually through the end of next year. But, with sagging ratings and a shift in focus toward streaming, NFL partners' parent companies FOX, ViacomCBS, NBCUniversal, and Walt Disney are seeking additional leverage with the NFL as their current contracts near fruition.
League Turning Toward Big Tech
Over the last two years, Facebook, Twitter, YouTube, and Amazon have all entered the NFL streaming game. Rumors about the next round of talks usurping the network middlemen have the NFL looking to raise the contract stakes by as much as 80% — with big tech looking to pony up.
In FOX's case, the network may be happy to shed a property that's not working.
"If there is a choice between the two [we would eliminate] Thursday," Fox Corp.'s CFO Steve Tomsic said Tuesday. "The heritage of the company was built on Sunday afternoon football."
Tomsic's heritage reference is to FOX founder Rupert Murdoch's 1993 "heist" of the NFL. In December of that year, Murdoch wrote a $1.6 billion check to secure most of the league's games, hired John Madden away from CBS, and changed TV history in what became known as the most lucrative deal for a network ever.
FOX Helped Create a Monster, Now Seeking Different Route to Revenue
Since then, the NFL has gotten mega-rich too. And FOX — now focusing on digital properties and sports gambling through a new partnership with FanDuel — will likely go counter to its history and back off the big contracts the next time around.
FOX and the NFL's other media partners were initially set to start contract negotiations in November, but the COVID-19 pandemic delayed those talks until at least early 2021.