The Coca-Cola 600 at Charlotte Motor Speedway runs on Sunday, and for those betting on the race, there are some trends to consider before making a wager. There are two factors that should be in a driver's favor if they are going to have success at this race.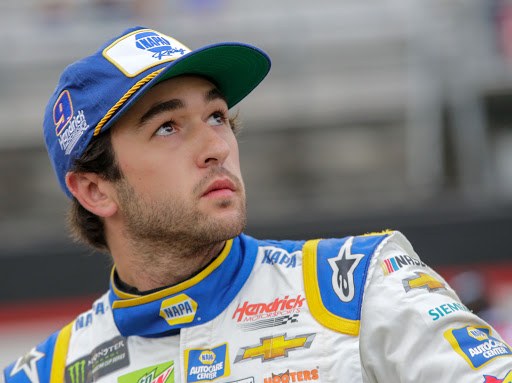 The first is the driver's age. Since 2013, there has been only one winner who was in his 20s. That was Austin Dillon, who was 27 when he won in 2017. Every other winner has been in their 30s. There hasn't been a driver in his 40s that has won this race since then-42-year-old Mark Martin did it in 2002. Martin was also the last winner in a Ford to capture the Coca-Cola 600 at Charlotte.
Coca-Cola Winners
| | | |
| --- | --- | --- |
| Year | Driver | Age |
| 2013 | Kevin Harvick | 36 |
| 2014 | Jimmie Johnson | 38 |
| 2015 | Carl Edwards | 35 |
| 2016 | Martin Truex Jr. | 34 |
| 2017 | Austin Dillon | 27 |
| 2018 | Kyle Busch | 32 |
| 2019 | Martin Truex Jr. | 37 |
That's the second factor. Joey Logano came close to breaking that streak last year, but the Ford driver for Team Penske finished second to Martin Truex Jr. Joe Gibbs Racing and Toyota have taken the race for the past two years.
Taking those factors into account, as well as the short week, here's a look at who we like and who we think bettors should stay away from this Sunday.
Drivers to Consider
Chase Elliott 6/1
If not for a crash with Kyle Busch on Wednesday night at Darlington, Elliott might have won the Toyota 500. He is strong with this 550 horsepower package, finishing fourth at Fontana. Take away the crash at Darlington, and he has three top-10s in his last four races.
The red flag on Elliott is his age. He's 24, but with an experienced crew chief in Alan Gustafson, he might be able to overcome that. He finished fourth in this race last year, and 11th in 2018. Shop around, and Elliott is fetching odds of anywhere from 7/1 (BetMGM) to 9/1 (Betway).
Kyle Busch 6/1
Busch won the Coca-Cola 600 two years ago and was third at Charlotte Motor Speedway last year. It just feels like he is ready for a victory, and this would be the most logical place for it.
Jimmie Johnson 16/1
No active driver has more victories at the Coca-Cola 600 than Johnson. He's won here four times and could tie Darrell Waltrip for the most victories with a win on Sunday.
Johnson, who is in the midst of his final season, would like nothing more than to tie Waltrip.
"It's hard to pick one thing that I love about Charlotte," Johnson said. "Driving-wise, it's a lot like Dover, ironically. It's similar in the straightaways and the corners. I took well to it."
Drivers to Avoid
Kevin Harvick 6/1
Though Harvick is a favorite, he is tough to back at Charlotte, considering his recent record in the Coca-Cola 600. Granted, he's won the race twice (2011, 2013), but he hasn't come close in recent years.
His victory at Darlington, and subsequent third-place finish there three days later, does make us a little nervous, but we have a feeling this is a good spot to fade him.
Erik Jones 20/1
Even though Jones is in a Toyota, the fourth member of the Joe Gibbs Racing squad has only had one top 10 in three appearances at this race. Jones is only 23 and should do well at the Coca-Cola 600 in the future, but Sunday should see him finish outside the top 10 yet again.
Gamblers have made him the darling this week, betting him down from 30/1 to 20/1, but he shouldn't see victory lane.