The results are in for the inaugural Fortnite World Cup and Kyle 'Bugha' Giersdorf is the Fortnite Solo champion. Bugha, a 16-year old high school student from Pennsylvania, won a first-place prize worth $3 million.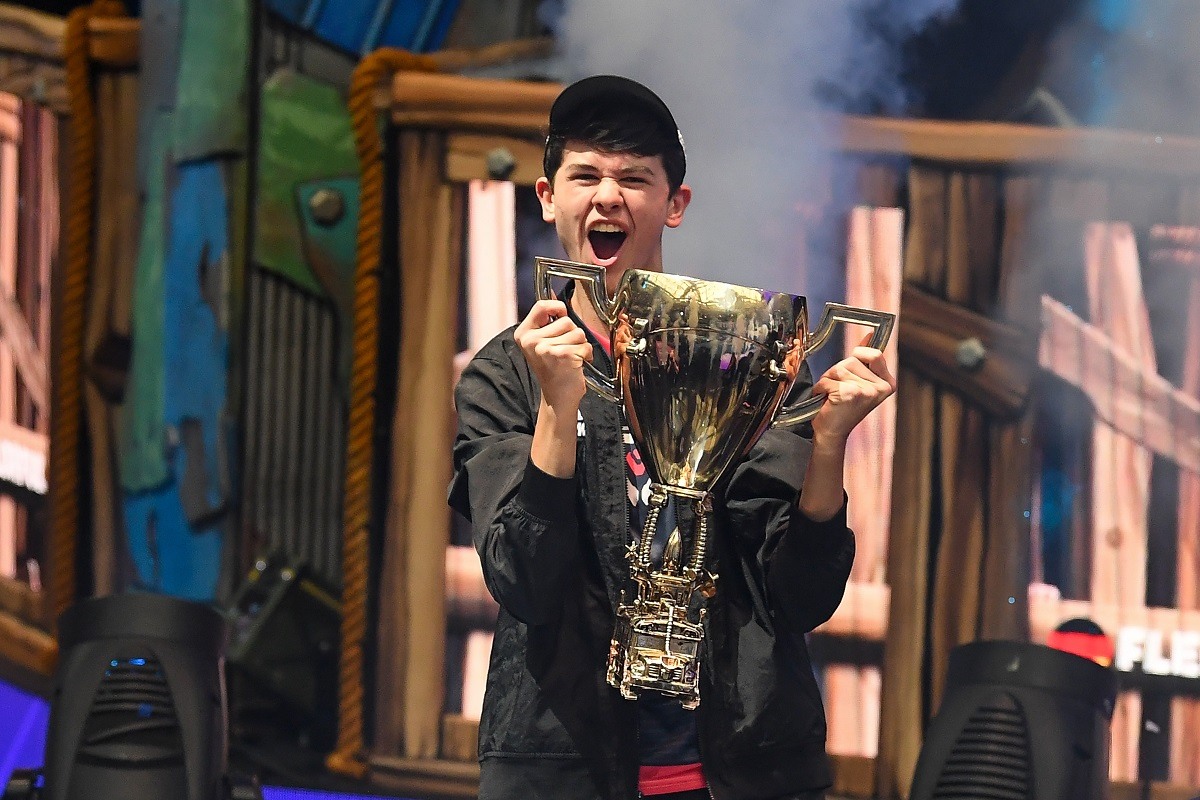 The Fortnite World Cup attracted over 40 million enthusiasts who took a shot at the first-ever world championship of Fortnite. Earlier this year, Epic Games hosted a series of qualifiers which ran over a ten-week period.
The sold out finals were hosted at Arthur Ashe Stadium in Queens, New York. On Sunday in NYC, 100 finalists and qualifiers gathered to determine the best individual Fortnite player in the world.
Bugha won the first of six matches in the Solo Finals. He finished with 9 eliminations and won the match with a shockwave.
Going into the sixth game, Bugha led by 15 points with 18 knockouts. He locked up the title with five more knockouts in the final match.
FORTNITE WORLD CUP – SOLO MATCH WINNERS:
Bugha (Game 1)
Skite (Game 2)
Dubs (Game 3)
Psalm (Game 4)
Kreo (Game 5)
Crue (Game 6)
Overall, Bugha tallied 59 total points with one win and 23 eliminations. His closest competitor had only 33 points. Paslm banked $1.8 million for a runner-up share.
"Words just can't even explain it right now," said Kyle 'Bugha' Giersdorf. "I'm just so happy."
Hurrah for Bugha
In the opening match, Bugha jumped out to a sizzling start and didn't look back. He won Match 1 with 9 eliminations.
Bugha scored only one Victory Royale in the Fortnite World Cup, but Bugha padded his point total with 23 knockouts.
In March 2019, the LA Sentinels signed the 16-year old Bugha to their team. The Sentinels are based out of Los Angeles and field teams in Fortnite, Apex Legends, and Hearthstone.
Counter Logic Gaming's Harrison "Psalm" Chang finished in second place. With 32 points, EpikWhale took down third despite not winning a match. Nate "Kreo" Kou took fourth place with 30 points, and Bryan Eric "KING" Carvalho finished in fifth place with 30 points.
Congratulations @bugha! pic.twitter.com/nchRlL3wUC

— Fortnite Competitive (@FNCompetitive) July 28, 2019
Solo Results
The first Fortnite World Cup featured five weeks of solo qualifiers. Only 100 players advanced to the Finals in NYC. They all min-cashed for at least $50,000. Places 11 through 50 won $100,000.
The Finals consisted of six matches. The player with the most points secured the championship. Victory Royales were worth 10 points. Only the top 15 places were awarded points (between 3 and 7). Eliminations were worth a single point.
FORTNITE WORLD CUP – SOLO RESULTS:
1. Bugha (59) $3,000,000
2. Psalm (33) $1,800,000
3. EpikWhale (32) $1,200,000
4. Kreo (30) $1,500,000
5. King (30) $900,000
6. Crue (27) $600,000
7. Skite (26) $525,000
8. Nayte (26) $375,000
9. Riversan (24) $300,000
10. Fatch (24) $225,000
Tfue, the most popular player who advanced to the Finals, finished in 67th place. Tfue could only muster up 7 points in six matches.
The finals for the Duos played out on Saturday with Aqua and Nyhrox taking down the crown. Emil 'Nyhrox' Pedersen (16) and David 'Aqua' Wang (17) won the team category for $3 million. In total, Epic Games awarded $30 million in prizes.
Watch all of Fortnite World Cup Day 3 action and the Solo Finals here: