A slew of professional athletes were among the 50 celebrities who teamed up with esports pros to participating in the 2019 Fortnite Celebrity Pro-Am on Sunday.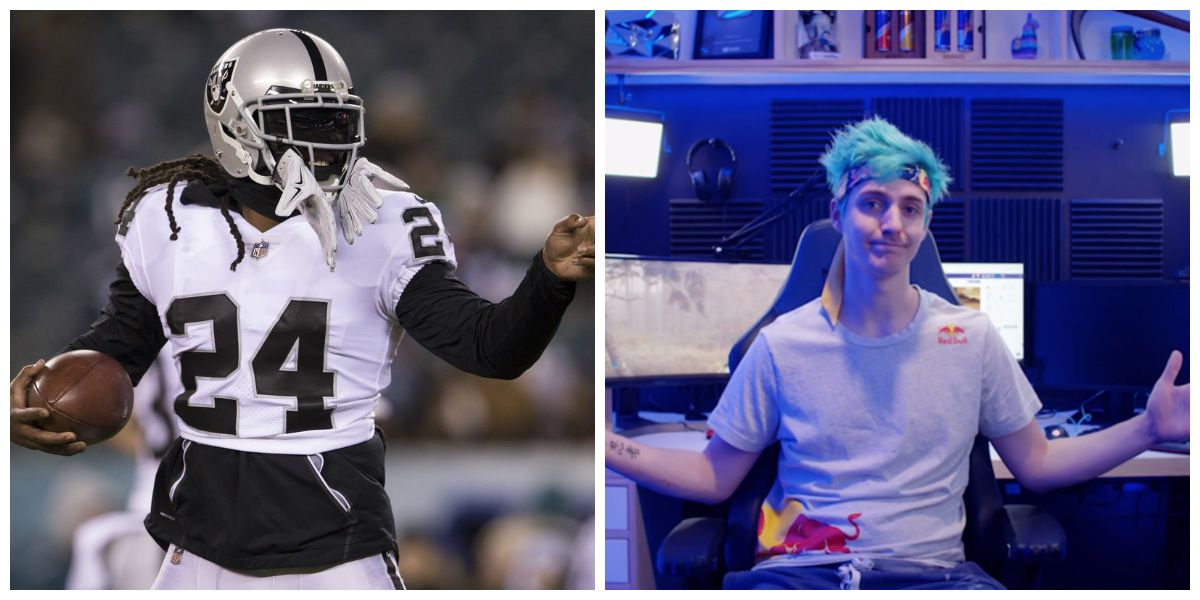 The event, which was part of the Fortnite Summer Block Party in Los Angeles, allowed two-player teams to compete for part of a $3 million prize pool, all in the name of supporting charitable causes.
Top Prize of $1 Million Goes to WWE
First place and a $1 million prize ultimately went to Karim "Airwaks" Benghalia – a professional Fortnite player who plays with European team Solary – and his partner, trap music producer RL Grime. Airwaks would later announce on Twitter that the due would be donating their winnings to the World Wildlife Foundation.
@Airwaks and @rlgrime are your #SummerBlockParty Celebrity Pro-AM winners!

So much great action, a great community, and great causes. We will see you next time 🎉 pic.twitter.com/GI7O69l6vo

— Fortnite (@FortniteGame) June 17, 2019
But the winners were just one of 50 teams taking part in the battle royale competition. It's no secret that Fortnite is popular in locker rooms throughout professional sports, and several notable athletes took part in the event to help raise money for charity.
Among them were Detroit Pistons guard Reggie Jackson, Josh Hart of the New Orleans Pelicans, Pittsburgh Steelers wide receiver JuJu Smith-Schuster, and Meyers Leonard of the Portland Trail Blazers. Hart was the most successful of the group, finishing in third place alongside Twitch streamer Turner "Tfue" Tenney to earn $250,000 for a charity of their choosing, though neither had announced what organization would be receiving that money by Tuesday afternoon.
Fortnite Legend Ninja Pairs With Marshawn Lynch
But perhaps the most notable pairing was that of Oakland Raiders running back Marshawn Lynch, who was paired up with arguably the most popular Fortnite player in the world, Tyler Blevins – better known to fans as "Ninja."
Congrats to everyone who played today!! First or last it doesn't matter all money was raised for charity and everyone wins!

— Ninja (@Ninja) June 17, 2019
Ninja had previously won the charity event in 2018, when he paired with DJ and producer Marshmello. Ultimately, Lynch and Ninja wouldn't have the best of the competition this time around, only managing to finish in 19th place. But as Ninja pointed out on Twitter, the competition was ultimately about raising money for charity, not about who won or lost.
Every team was able to donate at least $20,000 to charity, with the top 10 finishers earning larger donations. Other athletes in the top 10 included Los Angeles Chargers defensive end Joey Bosa (4th place, $100,000), Houston Rockets power forward Kenneth Faried (5th, $85,000), and Leonard (8th, $55,000).
But despite how successful the event was in generating money for good causes, there were signs that the biggest days for Fortnite might be in the past. While last year's Pro-Am brought in 1.5 million viewers on Twitch, this year's edition saw a peak viewership of just 427,000, a drop of nearly 60 percent.
That's not to say that Fortnite isn't still a popular game. But the game has struggled to establish itself as a stable esport, with its free-for-all nature and regular changes making it difficult for even professionals to get a true handle on the game at a high level.
Fortnite is also no longer the hottest new thing on the market. There has been an increasing number of competitors in the battle royale genre, the most notable of which is Apex Legends, the free-to-play game that was released in February. The next major test of the game's lasting popularity will come when the Fortnite World Cup is held in July.