Max Verstappen and Lewis Hamilton will enter the Abu Dhabi Grand Prix tied on points heading into the final race for the Formula One World Drivers' Championship. But Verstappen will enjoy a slight edge on Sunday after earning pole position for the critical race in Saturday's qualifying.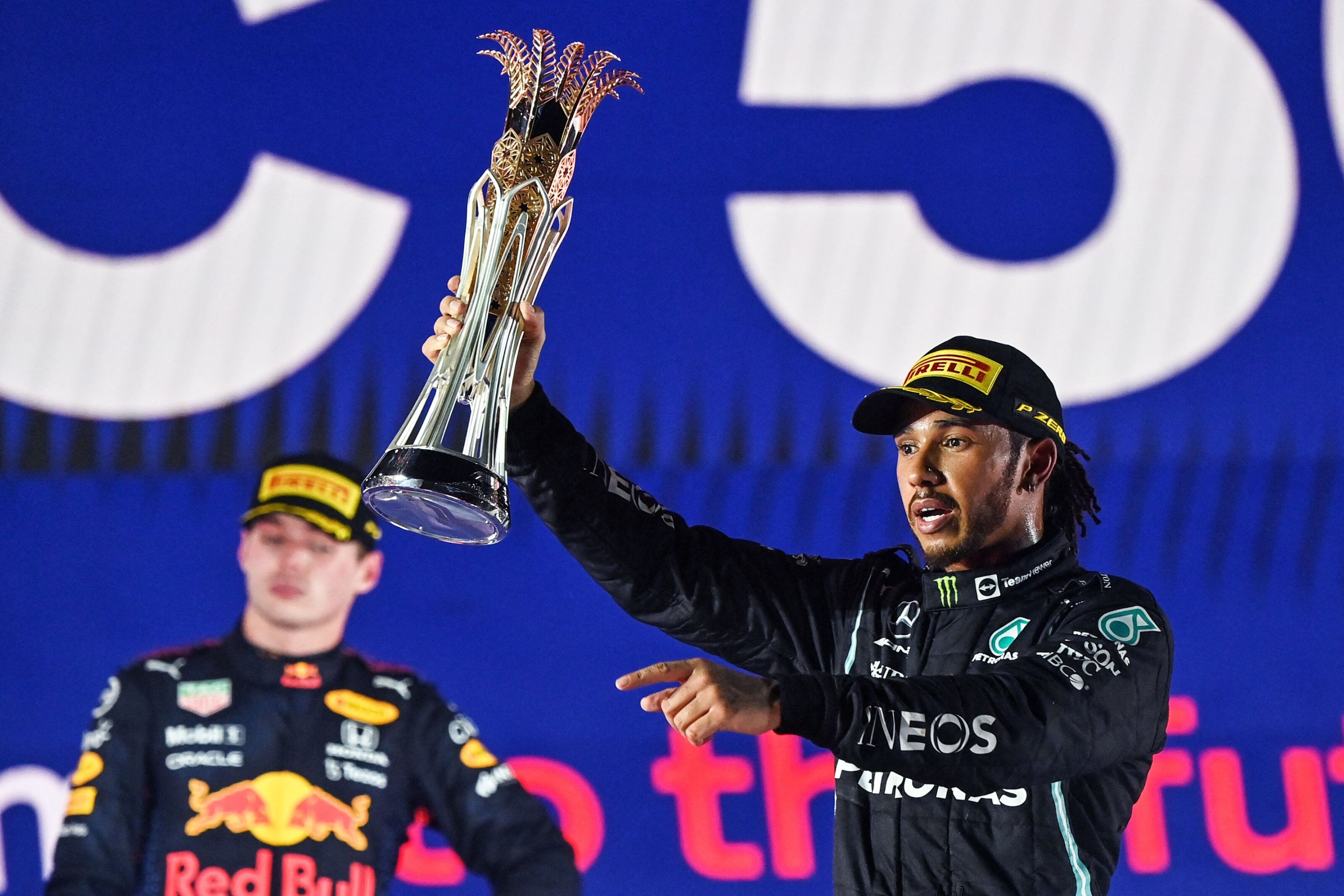 Verstappen posted a time 0.371 seconds better than Hamilton, who will start from the second position on the grid.
Verstappen chasing first Formula One Championship
He can now claim his first Formula One title if he wins Sunday's race, or if he simply finishes ahead of Hamilton. Verstappen also enjoys the tiebreaker advantage, as he has won nine races to Hamilton's eight on the season. That means he will also win the title if neither man finishes in the top 10, or in the specific scenario where Hamilton finishes ninth and Verstappen finishes 10th but also earns a point for having the fastest lap of the race.
If Hamilton otherwise finishes ahead of Verstappen, he will claim his eighth F1 Championship, and his fifth straight. FanDuel Sportsbook sees the battle as a dead heat, with both Verstappen and Hamilton fetching -115 odds of wining the championship at the end of the season.
The battle between Verstappen and Hamilton has proven contentious across the season. The two have collided three times this year, and Formula One officials have warned the teams that an intentional crash could cost a driver the title.
Verstappen says he has lost some respect for Hamilton over the course of the season, both because of the crashes and his response to them. Hamilton and his Mercedes team celebrated a victory at the British Grand Prix while Verstappen spent time in the hospital for an evaluation after the two collided on the first lap.
"Yes very much, and not in a positive way," Verstappen told reporters when asked about how his opinion of Hamilton had changed this season.
Other drivers likely to stay out of two-man race
For his part, Hamilton says that he's treating this title fight just like any other.
"I'm here to do the best job I can with this incredible team," Hamilton told the media. "We never thought that we'd be neck and neck going into the last race, we've had an amazing recovery collectively as a team, we've been in a great position these last few races. We go full steam ahead with that same focus and we don't waste energy on things that are out of our control."
Hamilton still rates as the -115 pick to win the Abu Dhabi Grand Prix ahead of Verstappen (-105). Others, like Valtteri Bottas (+2200) and Lando Norris (+2600) rate far behind. That may be in part because other drivers don't want to play a part in deciding which of the two contenders ultimately takes home this year's title.
"I'm a bit nervous, because I kind of want to just stay where I am, and just watch everything unfold over the first few laps, or even the whole race," Norris, who is starting in third position, said after qualifying. "I also don't want to really get involved too much because it can cause a lot of controversy. So I don't know."