39-year-old Antonio Cassano, one of the most gifted Italian players of his generation, was hospitalized after his oxygen levels dropped to dangerous levels due to a bout with COVID-19.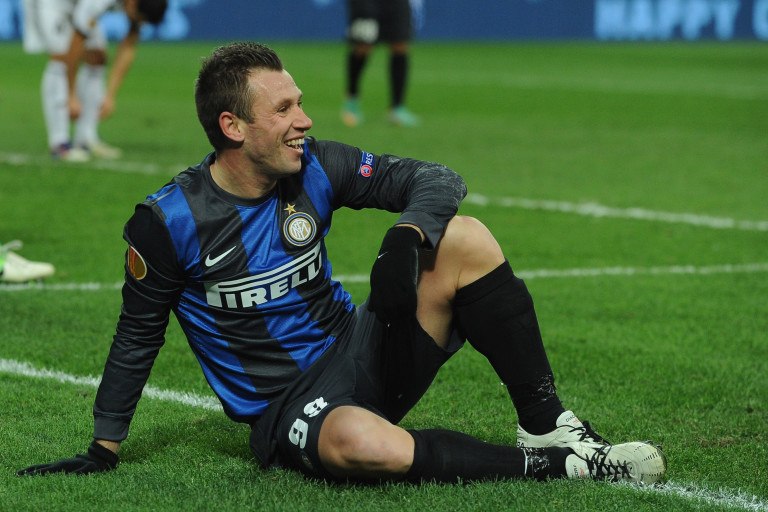 "I had a real scare, but I'm happy to be going home," Cassano told his friend Daniele Adani on Instagram, after receiving treatment for three days in a clinic in Genoa.
Cassano, who played for the likes of Real Madrid, AC Milan, Inter Milan, and AS Roma, as well as on the Italian national team, tested positive for coronavirus before Christmas. He started feeling unwell over the past week, so he went to the San Martino hospital.
Professor Matteo Bassetti, who was in charge of Cassano's case, said the former attacker showed signs of pneumonia, so he was administered the anti-viral drug Remdesivir. With his condition improving, Cassano will be allowed to continue his recovery at home starting Thursday. Antonio received two doses of the COVID-19 vaccine, but not the booster shot.
Regarded as a player with fantastic natural ability, Cassano's playing career never really reached the heights it was expected to. He struggled with weight problems and had a terrible disciplinary record that saw him becoming a problem at almost every club he played for.
Cassano spent two years with Real Madrid, but made just 19 appearances for the Spanish giants. In the Italian Serie A, he wore the shirts of AC Milan, Inter Milan, and AS Roma, among others before retiring in 2018. Cassano played for Italy 39 times, scoring 10 goals. Lately, he's been active as a pundit on Twitch, where he is a regular guest on Christian Vieri's channel.