Former South Carolina and Oklahoma State assistant basketball coach Lamont Evans pled guilty to bribery on Wednesday in connection with the college basketball scandal that ensnared coaches, shoe executives, financial advisors and a former NBA referee. The FBI indicted nine individuals in September 2017.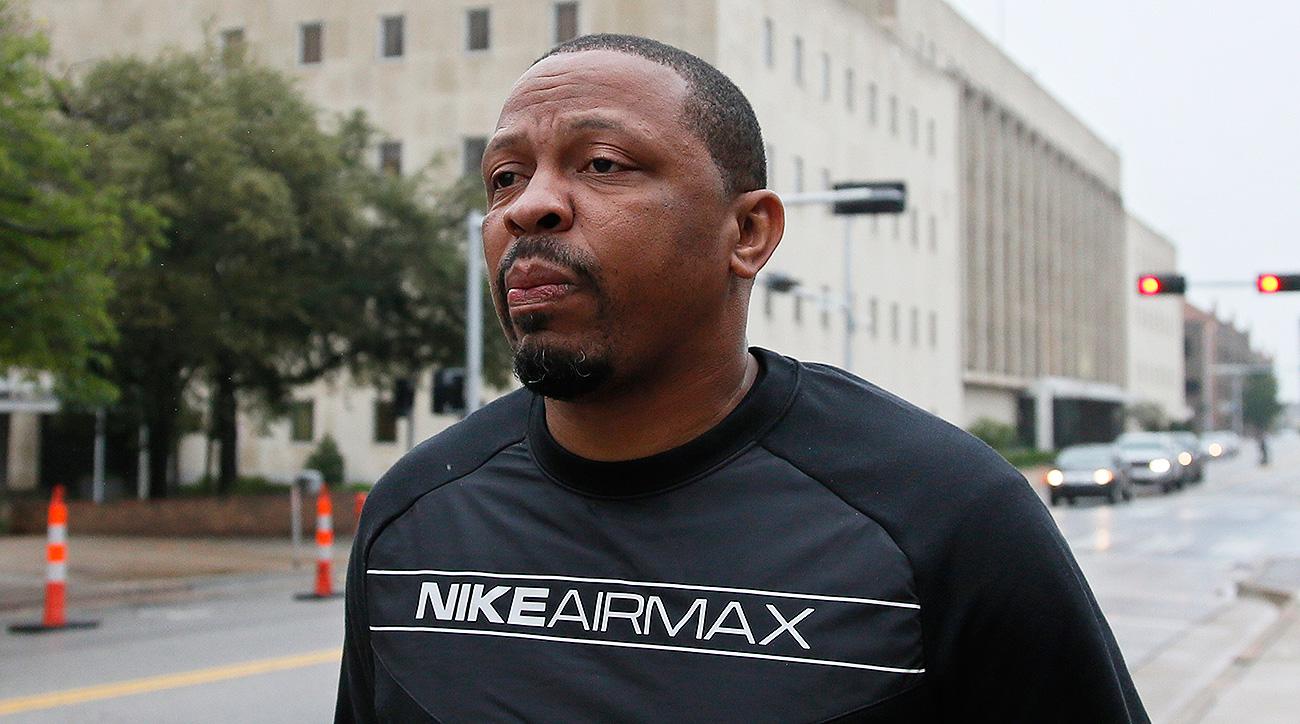 Evans was accused of accepting $22,000 in bribes to steer players to certain financial advisers and business managers. He pled guilty to one felony and his sentencing is scheduled for May 10. He faces up to five years in prison, but U.S. Attorney Geoffrey S. Berman said his office has recommended no more than two as part of the plea deal. Evans also forfeited the $22,000 he received from two financial advisors.
"I now know that accepting those funds in exchange for introducing them to any one player was wrong and violated the law," Evans said.
Evans' attorney, Johnny McCray said his client's cooperation with prosecutors should be considered.
"He accepted responsibility for what happened," McCray said. "He will be making a vigorous appeal for the lowest sentence possible."
Dominoes Falling
Evans was the third of four assistant coaches that were associated with the scandal to make a plea in federal court. Former USC assistant Tony Bland, and Arizona assistant Emanuel "Book" Richardson pled guilty to one count each of bribery in January.
Bland was the first to accept a plea. He was in a Manhattan, New York courtroom on Jan. 2. While Evans took $22,000 to get players to sign with financial advisors and agents, Bland received only $4,100. His sentencing date is April 2 and it is possible he'll receive only probation.
Richardson might not be as fortunate. He pled three weeks after Bland and is looking at up to two years in prison for accepting more than $20,000. His sentencing date is April 24, and his lawyer Craig Mordock said his client is truly sorry for his actions.
"Book did something that I think is hard for a lot of people to do — to admit he did wrong," Murdock said. "We're going to move forward, and hopefully the judge will take into account that he admitted his conduct was wrong and showed remorse."
Other Fates to be Decided
While those three assistants have pled guilty, others have decided to take their chances with a jury. The fourth assistant to be indicted, Auburn's Chuck Person, is going to trial in June. He is accused of accepting $91,000 in bribes.
Co-defendant Rashan Michel, a former NBA referee who owned a clothing company, was also charged with bribery, as well as wire fraud. He was introducing an FBI witness posing as a financial advisor to college coaches. Michel and Person both allegedly accepted money from that witness.
The other players in the scandal are former Adidas consultant Merl Code, Christian Dawkins, a runner for former NBA agent Andy Miller, and Adidas executive James Gatto.
Code and Dawkins are charged with bribing coaches and are going on trial in April. The two, along with Gatto, have already been convicted of paying student-athletes money to go to universities that have sponsorship deals with Adidas. Those schools include Kansas, Louisville and NC State.
Though those three programs were named as possibly receiving money, no one from the colleges was indicted. Louisville head coach Rick Pitino was fired by the university, however, after he was linked to the scandal.