Floyd Mayweather has officially announced his plans to fight on New Year's Eve, telling the world on Monday that he would be fighting Japanese kickboxing star Tenshin Nasukawa at the Saitama Super Arena outside of Tokyo on Dec. 31.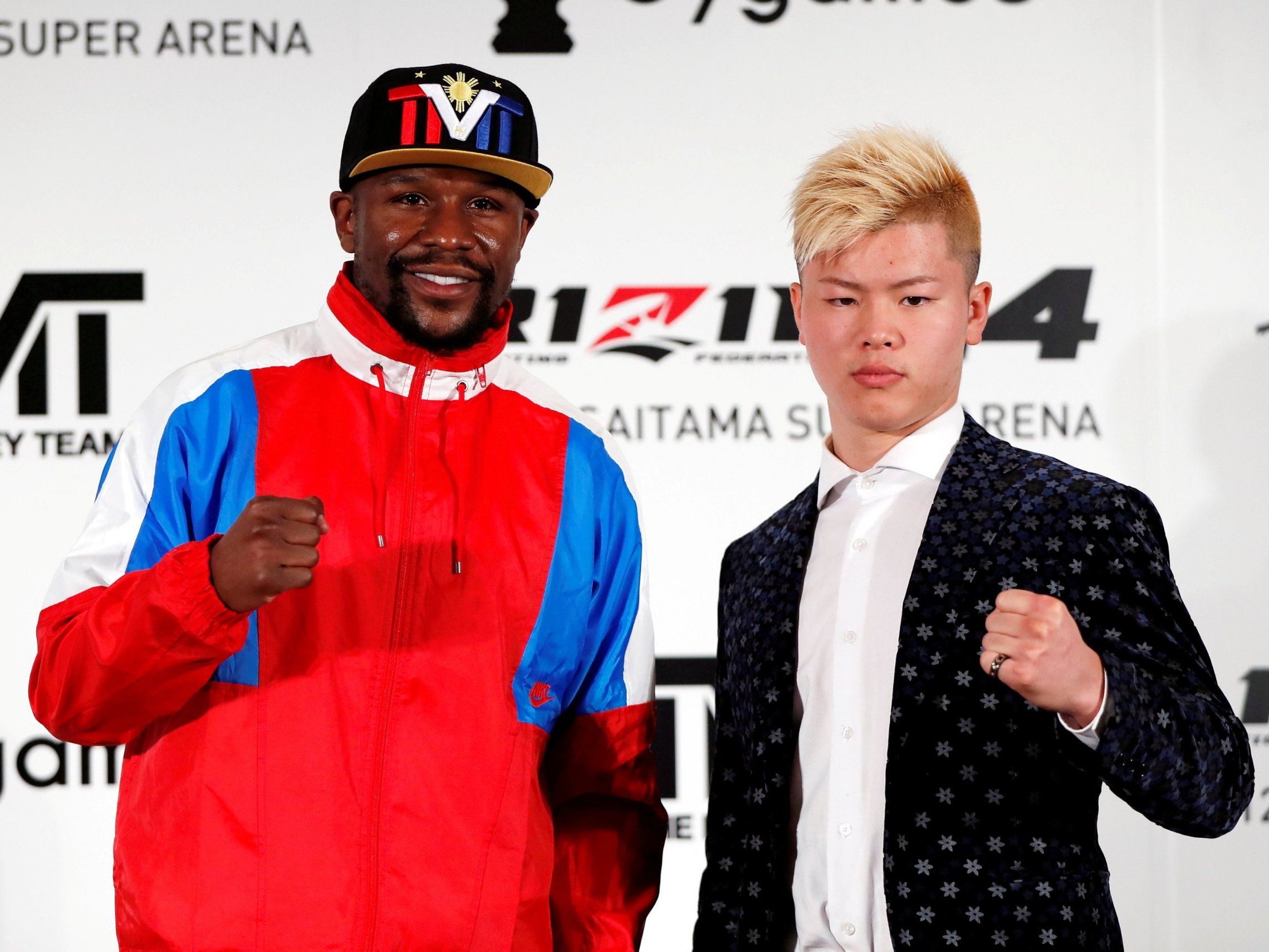 Mayweather and Nasukawa announced their planned bout on Monday morning in Tokyo alongside officials from the Rizin Fighting Federation, which promotes both kickboxing and MMA events in Japan.
Rules, Weight Class to be Determined
While the press conference allowed the fight to be heavily promoted, it left fans and potential viewers with plenty of questions ahead of the contest. Notably, it wasn't announced whether the fight would take place as an MMA, boxing, or kickboxing bout, or if some set of modified rules would be created for the event.
There's also the question of the weight limit that will be used for the fight. Mayweather has mostly fought at the 147-pound welterweight class late in his career, while Nasukawa is a featherweight, fighting at 126 pounds.
Mayweather tried to play down the many unknowns about the fight to build hype for his next unorthodox encounter.
"As far as the weight class and the rules, we'll talk about that," Mayweather said at the press conference. "We'll get that situated withing in the next couple of weeks. This particular bout is a special bout as far as we're giving the people something they've never seen before."
Nasukawa also expressed excitement about the chance to fight Mayweather.
"When I was offered this, I accepted right away without any delay whatsoever," Nasukawa said via a translator. "I would probably say this is my biggest event in life so far, and I'm very happy this is going to materialized. I'm a little surprised myself. Nobody has defeated my opponent in the past, and I'd like to be the man who makes history."
Undefeated Boxer vs. Rising Superstar
The 41-year-old Mayweather (50-0, 27 KOs) is no stranger to getting in the ring with fighters from other disciplines. Last August, he fought UFC champion Conor McGregor in a boxing match, defeating the Irishman by knockout in the 10th round.
Perhaps predictably, the announcement of Mayweather's latest venture drew a harsh response on Instagram from McGregor.
At just 20 years old, Nasakawa has become a rising star in the combat sports world. So far, he is 27-0 as a professional kickboxer, and has also gone 4-0 in MMA competition. He has already started to score wins against high-level competition, beating former UFC fighter Kyoji Horiguchi in a kickboxing match in September.
"He's undefeated, so it's obvious he's been doing something right to be where he's at," Mayweather said of his opponent. "I'm not really worried about the rules. I'm pretty sure that will get sorted out in the next couple weeks. My thing is just coming over here to display my talent and put on a show for the people."