If the idea of Floyd Mayweather and Manny Pacquiao suddenly announcing a rematch to take place before the end of the year sounded too good to be true, then maybe it shouldn't come as a surprise that those plans now appear to be changing.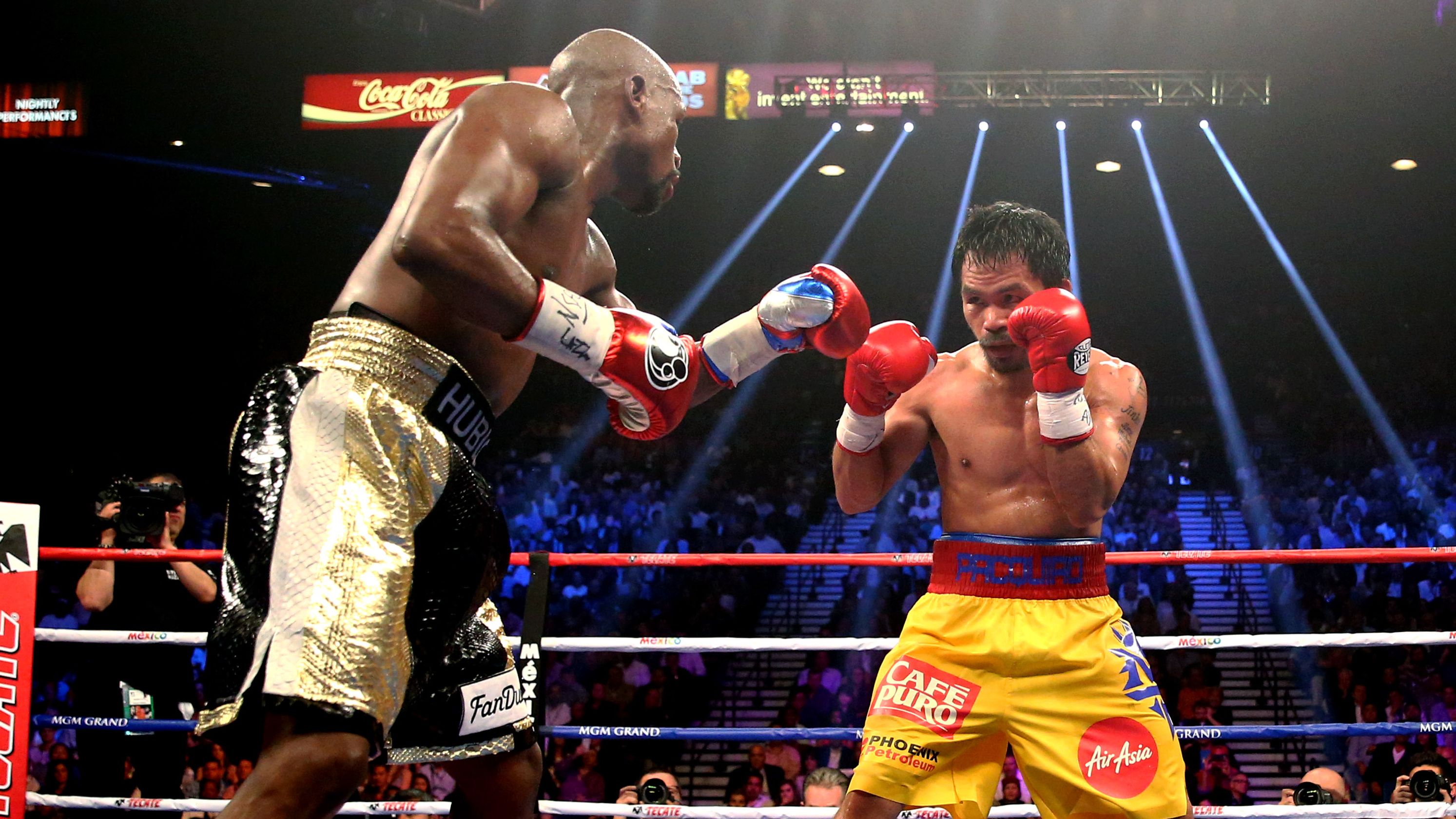 In a video posted by TMZ, Mayweather said that before he hooks up again with Pacquiao, he's planning another event in Japan.
"I know everybody heard about the Mayweather-Pacquiao fight, but before the Mayweather-Pacquiao rematch, I will be back in Tokyo for a huge boxing event," Mayweather said. "Stay tuned."
Tokyo Fight Could Be Warm Up, Cash Grab, or Both
TMZ cited sources close to Mayweather as saying that the former champion, who has held titles in five different weight classes, was looking to take a tune-up fight in Tokyo as the first of two comeback fights, the second of which would be the Pacquiao rematch.
TMZ also reported that Mayweather might look beyond the boxing world for his first opponent, with MMA and kickboxing competitors also under consideration.
There are a number of reasons why Mayweather might want to seek out a warm up opponent before the more lucrative Pacquiao matchup. For starters, Mayweather hasn't boxed since defeating Conor McGregor last August, and he might want to get some competitive ring work in before facing a Hall of Fame caliber opponent.
But there are also business considerations. A major promoted event with a local fighter in Tokyo could not only provide a solid payday, but could also grow Mayweather's brand in Japan and across Asia, making the Pacquiao fight – or any future projects – more lucrative for him.
Don't Expect Upset Before Rematch
Still, it's unlikely that Mayweather would seek out an opponent he feels he could potentially lose to, as a loss would damage the value of a Pacquiao rematch. According to BoxRec, the highest-ranked Japanese welterweight is Ryota Yada (17-4, 14 KOs), who the database lists as the No. 29 fighter in the world for that weight class.
According to the TMZ report, Mayweather is hoping to plan a fight for New Year's Eve, after which a Pacquiao rematch could take place sometime in 2019.
Anticipation for a potential rematch between the two boxing legends surfaced last weekend when Mayweather (50-0, 27 KOs) posted an Instagram video of the two fighters at a Japanese music festival with the caption "I'm coming back to fight Manny Pacquiao this year."
Pacquiao (60-7-2, 39 KOs) later provided a partial confirmation of those plans when speaking to Filipino media.
"We cannot say when or exactly what date," Pacquiao told ABS-CBN News. "Right now, we're negotiating and hoping to finalize that. I'm always available. I'm always available for him. It's important to [have the rematch], as we have unfinished business."
The first fight between the two took place in 2015. The highly anticipated bout was the most lucrative in the history of boxing – or any combat sport – but left many fans unsatisfied, as both boxers took a cautious, defensive approach throughout much of the fight. Mayweather won that fight by a clear unanimous decision.