As goes Florida, so goes the nation – usually. Florida has served as a fairly reliable bellwether in presidential elections, with 13 of the last 15 national winners also taking the Sunshine State as part of their electoral college coalition.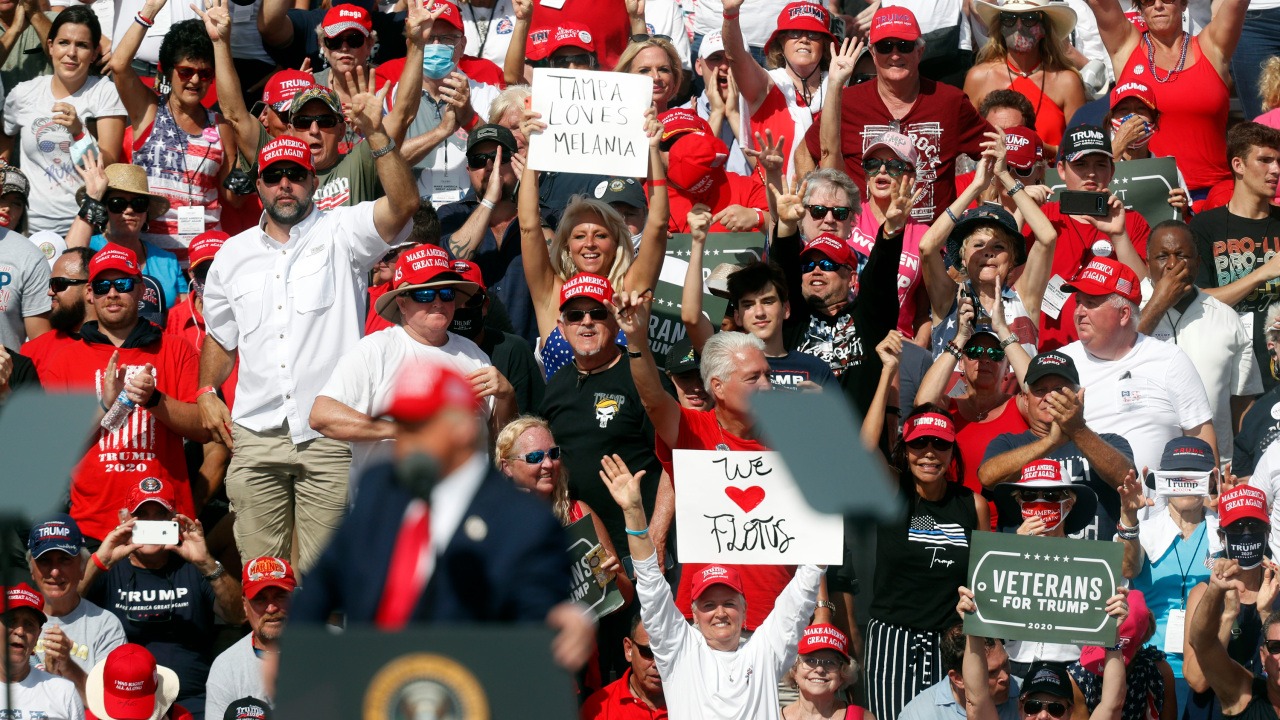 In 2020, that will likely hold true for Donald Trump. While challenger Joe Biden has plenty of paths to victory, Trump needs Florida to hold onto the presidency in any plausible scenario.
Biden: 'If Florida Goes Blue, It's Over'
That tracks with the recent history of the state. Florida has historically had a slight Republican tilt. In that stat I gave above, the two candidates to buck the trend were Democrats Bill Clinton in 1992 and John F. Kennedy in 1960, each of whom won the presidency while losing Florida. Every Democrat who has managed to win Florida has won the battle for the White House since 1924, when John W. Davis lost to Calvin Coolidge in a race where barely over 100,000 votes were cast.
---
Florida Presidential Election – Tale of the Tape
Florida Betting Odds (via Bovada)
Biden: +110
Trump: -145
2016 Presidential Election Result
Clinton: 47.41%
Trump: 48.60%
Last Five Winners
Democrats: 2
Republicans: 3
RealClearPolitics Polling Average
Biden: 48.5%
Trump: 46.9%
FiveThirtyEight Projected Odds
Biden: 65%
Trump: 35%
---
Florida has grown just a bit since that time. Floridians cast more than 9 million votes in 2016, and all expectations are that voter turnout will increase further in 2020. The general theme of Florida standing out as a large battleground state that Republicans must win remains true to this day.
"If Florida goes blue, it's over," Biden said at a Broward College rally. "It's over."
In recent years, Florida presidential elections have also been extremely close. Since 2000, nobody has won Florida by more than 5%, and three of the five elections have been decided by less than 2%. That includes both the "hanging chad" debacle of 2000 – in which George W. Bush ultimately beat Al Gore by just 537 votes in Florida – and Trump's win over Hillary Clinton in 2016, when he carried the state by 1.19%.
Polls, Markets Predicting Another Tight Finish
We're shaping up for another razor-close finish in Florida in 2020. While Bovada rates Trump as a slight -145 favorite over Biden (+110) in Florida, the RealClearPolitics polling average has Biden up by 1.6%. Betting markets are also slightly more optimistic about Trump's chances: at PredictIt, traders are buying his Florida shares for $0.58, compared to $0.48 for Biden.
That explains why both candidates have spent significant time and money in Florida. With 29 electoral votes at stake, it's tied with New York as the third-largest prize on the map, and the biggest one that's a true toss-up – though Texas will give Florida a run for its money in that department this year (more on that in a future article).
At nearly the same time Biden was making his comments above, Trump held a rally in Tampa where he urged his supporters to help lead Republicans to victory in spite of concerning poll numbers.
"We are creating the greatest red wave in history," Trump said.