Hansi Flick sees no way to continue in Munich, despite his fantastic success at the club since taking over coaching duties, in November 2019.
German legend Lothar Matthaus said the 56-year old Flick made his intention to move clear immediately after Bayern's exit from the Champions League on Wednesday. Matthaus said Flick will leave to replace outgoing Germany coach Joachim Low, as Bayern is looking to replace their current manager with Julian Naggelsmann. The 33-year-old is currently under contract at RB Leipzig and is regarded as the brightest star in the new wave in football management.
On Saturday, Bayern won 3-2 against third-placed Wolfsburg to move seven points clear of RB Leipzig at the top of the Bundesliga. The Munich giants are virtual champions for the ninth consecutive season, with only five games still to be played until the season's finale.
Appointed on an interim basis at the beginning of November 2019, Flick took everyone by surprise and ended up being offered a permanent deal until 2023. With Flick at the helm, Bayern won all six trophies available to them in 2020, adding the Champions League, the Club World, and the European Supercup to their three domestic distinctions (league, Cup, Supercup) last year.
What did Flick say?
Despite Bayern winning the return leg of the Champions League quarterfinals in Paris 1-0, the German powerhouse missed out on qualification to the next round because of the away goals rule. Paris Saint Germain won 3-2 in Munich the week before and went through.
"I am convinced Hansi will no longer be a Bayern coach after this season," Matthaus told Sky in Germany immediately after Bayern's exit from the Champions League. "Bayern has already spoken to Nagelsmann [RB Leipzig coach]. Financial aspects were also taken into account. I am sure Flick spoke to the German FA, nobody can tell me they haven't done it. Hansi is at the top of the list for the DFB [German Football Association]," Matthaus added.
Just a few days after, Flick himself came out of ambiguity and confirmed he'd prefer a change of scenery.
"I told the team that I'd like to terminate my contract at the end of the season," Flick revealed for Sky Sport in Germany. "I want to terminate my contract this summer, that's a fact. It was important to me that the team finds out about it from me personally. I already told the people in charge after our Champions League exit. This decision was not easy for me. I'm a fan of this club," the coach sighed.
Flick verkündet bei Sky: Ich will den FC Bayern verlassen. #skybuli https://t.co/VSdasjCBto

— Sky Sport News (@SkySportNewsHD) April 17, 2021
Asked if his future stands with the German national team, Flick refused to confirm anything. "My future is not clear. I didn't have any talks yet. We had an important set of games here in the Champions League and the Bundesliga. Of course, the national team is an option every coach would consider. But the last few weeks weren't easy for me."
Flick finished his speech by putting the ball in the hands of the Bayern board. "I've only expressed my wish. I know that I have a contract."
Why does Flick actually want to quit?
According to Kicker, Flick decided to quit six weeks ago. It was then when the coach told his lawyer that he plans to leave. In February, Flick met Bayern CEO Karl Heinz Rummenigge and president Herbert Hainer, and informed them he couldn't continue working with sports director Hasan Salihamidzic. Kicker also writes that Flick never asked for Bayern's bosses to fire Salihamidzic because he didn't want to create turmoil in the club.
The manager had previously told Hainer that he is concerned about his future because of the complicated relationship he had with Salihamidzic. The current sports director, 44, is a former player at Bayern, just like Flick.
The coach now hopes that the club will understand his desire to leave and not put him in an even tougher position.
In addition to the German National team, Flick has at least two top English clubs expressing interest in his services, reports Bild.
Flick has the highest winning percentage (83%) of all managers in the history of Bayern. With him in charge, the Bavarian giants won 67 of 81 games throughout all competitions.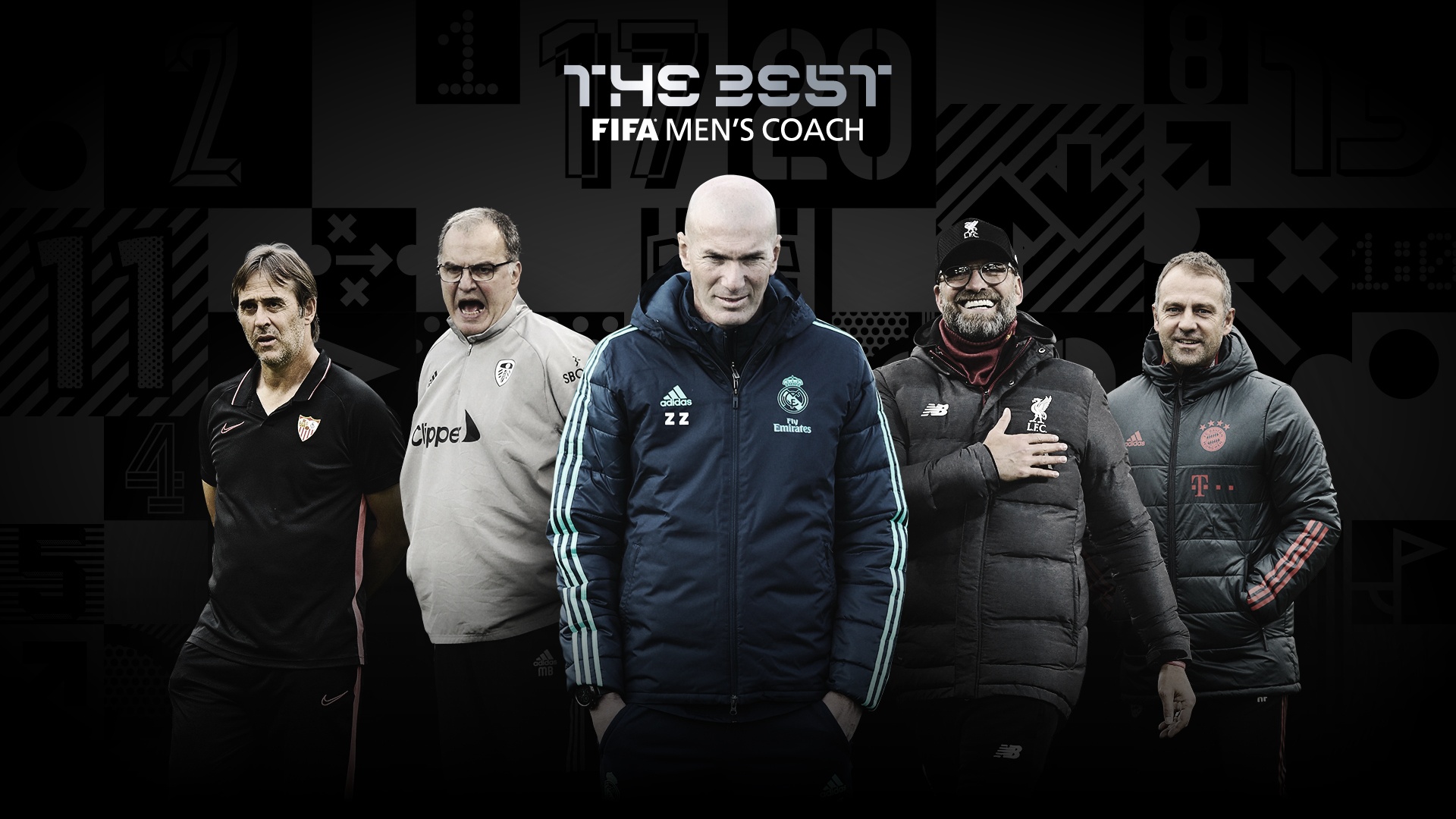 What did Bayern say and who could replace Flick?
The board didn't make any comment following Flick's speech on Saturday, but reacted a day later. In a short statement released on the club's website, Bayern announced that talks with the coach will begin at the end of the month and sanctioned Flick for "unilateral communication."
"Hansi Flick and FC Bayern had agreed to place the focus on the matches against VfL Wolfsburg, Bayer 04 Leverkusen (20 April) and 1. FSV Mainz 05 (24 April), in order not to disrupt the concentration of the whole club on these three important matches," Bayern wrote. "FC Bayern disapproves of the unilateral communications issued by Hansi Flick and will continue talks after the match at Mainz, as agreed."
Statement from the FC Bayern München AG board.

ℹ️ https://t.co/B3JAFRsXHn pic.twitter.com/BlKWccoiCi

— 🏆🏆🏆FC Bayern English🏆🏆🏆 (@FCBayernEN) April 18, 2021
RB Leipzig is firm in its intention not to let Julian Nagelsmann go. Bild reports that the second-best club in the Bundesliga will demand $24 million to end Nagelsmann's contract so he could move to Munich. Other candidates for the Bayern job are Ajax coach Erik ten Hag, former Bayern captain Mark Van Bommel, and ex-Juventus manager Max Allegri. Ralf Ragnick, one of the most influential people in German football, is a free agent after leaving his job as development manager of the RB group. He's considered a marginal candidate at Bayern.
Talking about the possibility of a move to Bayern, the leading candidate, Nagelsmann, said he "doesn't feel there's something new. There were no talks and no offers," adding that he's "not going to war with my employer."
Bayern icon Matthaus doesn't believe him.
"Of course Bayern didn't call Julian Nagelsmann directly, but rather his representatives. I still stand by that. I'm sure Nagelsmann will replace Hansi Flick next season," Matthaus commented on the German Sky Sport.