The first day of the NCAA Tournament is usually a good barometer of how the next day of March Madness is going to go. Will a No. 12 seed upset a No. 5 seed. It happens almost every year.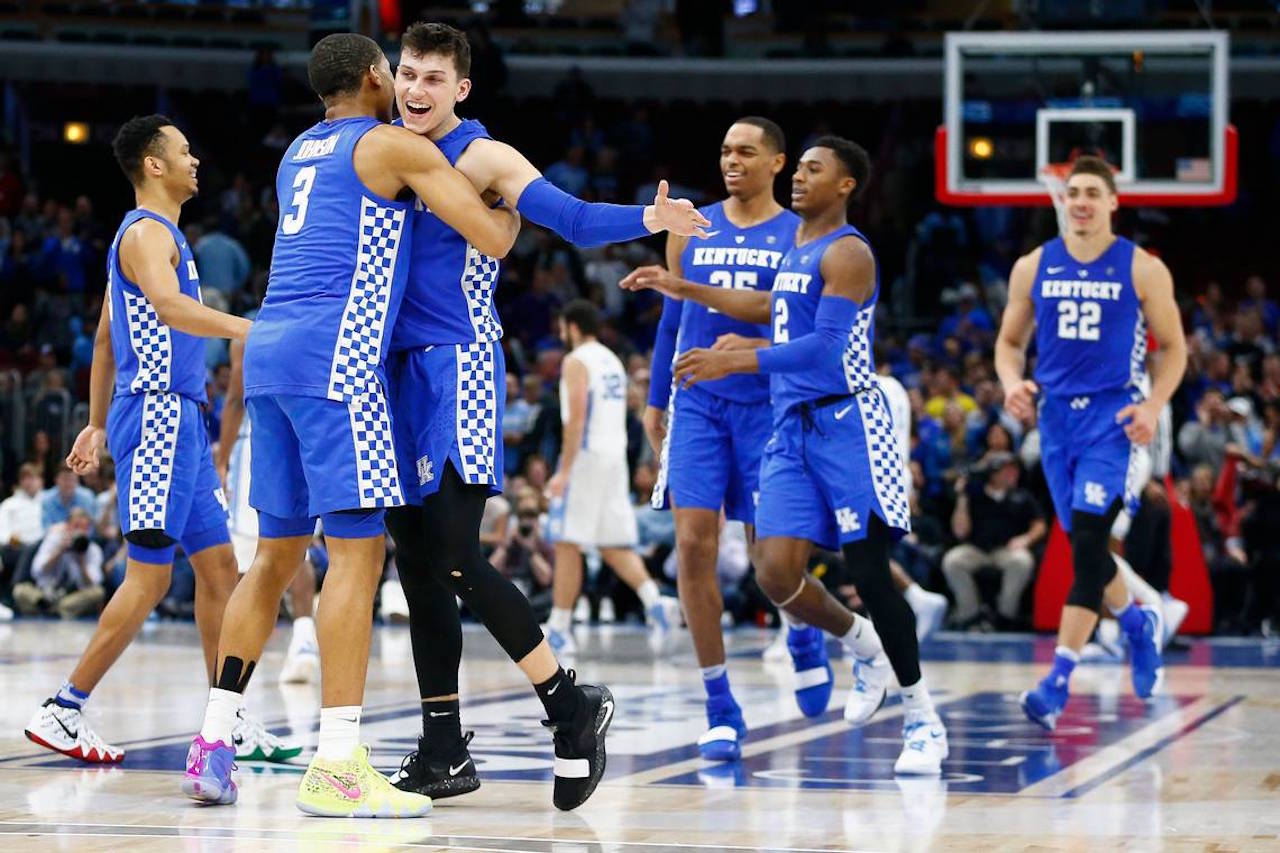 While a lot of gamblers are preoccupied with their brackets, trying to figure out who is going to make it to the Final Four, there are some great opportunities to capitalize on some betting lines that may be a little less, or more, than they should be.
We at OG News took a look at five of the first day's game, and present some bets we think will payoff.
1. St. Mary's vs. Villanova -5
Throw out St. Mary's victory against No. 1 seed Gonzaga in the West Coast Conference Championship. It was the first time the Gaels had beaten a team ranked in the top 10 since 2010.
No. 11 seed St. Mary's is getting five points against defending champion Villanova, who is seeded sixth. The Wildcats play in a tougher conference, thus facing much better competition.
Villanova should be able to overwhelm St. Mary's, and this very well could be a rout.
Take Villanova and give away the points.
2. Yale vs. LSU -7.5
LSU has been besieged by controversy with their head coach Will Wade caught on a wiretap discussing a deal he made with a third party to get Javonte Smart to the university.
Smart is playing, Wade is not coaching, and the Tigers were upset in the first round of the SEC Tournament. Yale doesn't play against the same competition that LSU does, but they might be able to keep this closer than the 7.5 points they are getting.
Take Yale and the points.
3. Kentucky vs. Abilene Christian +22.5
Abilene Christian could make this an interesting game on the basis that they can get hot from the three-point line. The Wildcats shoot over 39 percent from the three-point line and has five players shooting over 40 percent.
Kentucky has shown at times a difficulty to guard three point shooters, but Abilene Christian has not run up against this level of competition in this type of setting, and could easily be overwhelmed. They might keep it close to begin with, but should fade by more than the 22.5 points they are getting in the second half.
Take Kentucky and give away the points.
4. Wofford vs. Seton Hall +3
Wofford has an offense that tires to run opposing teams out of the gym, and they were pretty successful this year doing just that. They are deadly behind the three-point line, where they average 11 a game.
The Terriors are led by Fletcher Magee, who averages 20.5 points a game. He has 502 career three-pointers, and is just two behind Oakland's Travis Bader, who set the mark in 2014.
Magee will be breaking that mark in this game, and Wofford will steamroll Seton Hall. Three points is probably not nearly enough for Seton Hall.
Take Wofford at give away the points.
5. Northeastern vs. Kansas -7
Northeastern is the type of first-round game the Kansas teams of old would have dismantled by double digits. The fact the Jawhawks are only favored by seven points sets off alarm bells.
Northeastern has a heavy rotation of quality guards and if they can knock down jumpers, could give Kansas a scare. Kansas will win, but it will be closer than the seven points.
Take Northeastern and the points.