At least two games opened this week with lines that the sharp bettors didn't like. They responded by dumping a bunch of money, and their action actually pushed the number a couple of points.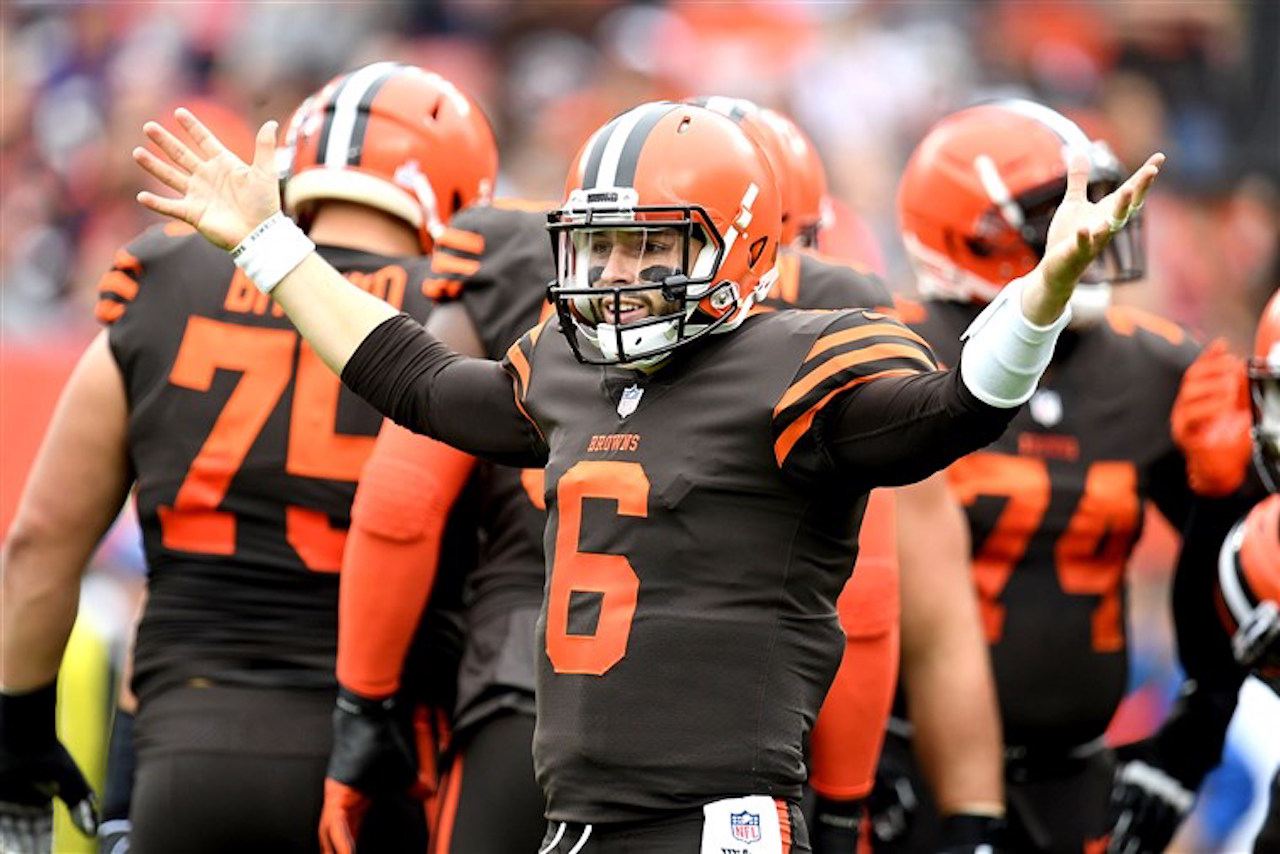 Even with their activity at the window, there is still an opportunity out there for gamblers to take advantage of the lines. Some of the teams are undervalued, and it might make sense to take a deeper look at those games.
We have suggestions below for five bets that could fit that criteria.
1. LA Chargers Pick 'Em at Cleveland
The sharps liked the Chargers and started laying heavy money on Los Angeles. That pushed the line from a pick 'em to -1.5 points in the Chargers favor at some sportsbooks.
But Cleveland has two wins, and one looking to get a winning record for the first time in forever. Their two wins were against the New York Jets and Baltimore Ravens, and the Chargers fall somewhere between those two teams quality-wise.
It is true two of the Chargers losses came against undefeated Kansas City and the Los Angeles Rams, but their three victories were against Buffalo, San Francisco, and the Raiders.
Take Cleveland and look for a sportsbook offering 1.5 points.
2. Chicago -3.5 at Miami
The Dolphins return home after two brutal road losses against New England and Cincinnati, when they were outscored 65-24. Just three weeks ago people were proclaiming them the new power in the AFC East. Now just making the playoffs is in doubt.
Chicago has shown that they are for real. The addition of linebacker Khalil Mack could prove to be the best move of the offseason. Quarterback Mitchell Trubisky does just enough to move the offense.
The early money was all over the Bears and so are we.
Take Chicago and give away the points.
3. Seattle -2.5 at Oakland
Oakland is the home team in London, but that shouldn't matter in this game. The Raiders are 1-4, and the impending move to Las Vegas has taken away the mystique of the Raiders.
Oakland has a bad defense, and virtually no pass rush, so Seahawk's quarterback Russell Wilson should be able to pick apart their secondary.
Seattle has lost two of its three road games, with its only victory coming at Arizona. They were victorious by a mere three points.
Can they win by margin and give Oakland, and its new coach Jon Gruden, its fifth loss? We believe so.
Take Seattle and give away the points.
4. Arizona +11 at Minnesota
There is no sugar coating the fact that Arizona is a bad football team. But they have been remarkably improved recently, at least when it comes to the spread.
After getting blown out in its first two games with no chance to cover, the Cardinals are 3-0 against the spread.
This Sunday they travel to Minnesota and are getting 11 points. That is one point less than what they got combined in their last three games. The value is too good to pass up.
Take Arizona and the points.
5. Jacksonville -3 at Dallas
After last week's overtime loss to Houston, it appears Dallas coach Jason Garrett is in jeopardy of losing his job. The Cowboys are 2-3 and if they weren't in the weak NFC East they would be in serious jeopardy of missing the playoffs.
A victory, though, could get them to .500 and give the team renewed life. They are at home, motivated, and smarting from a game they should have won.
The Jaguars have shown they can compete with non-elite teams, like the New York Giants and the New York Jets, but losing to Tennessee at home is troubling, and quarterback Blake Bortles doesn't look like a franchise quarterback.
Take Dallas and the points.