The intensity level gets ramped up a bit in the third week of the NFL preseason. Starters will get more playing time, and battles are commonplace between second and third string players trying to compete for a roster spot.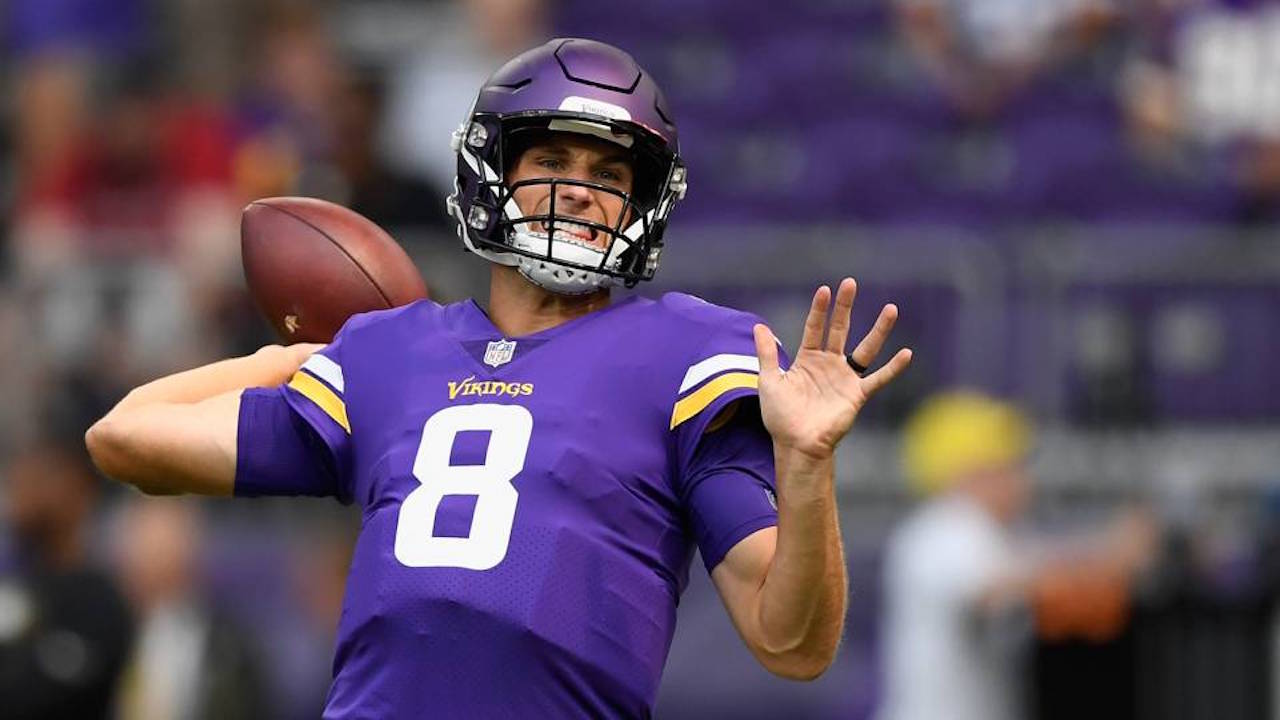 There are several intriguing contests this week, and OG took the five we liked best and made some predictions. Spoiler alert: we tend to favor the home teams.
1. Seattle (-3.5) vs. Minnesota
The Seahawks are going to be in for a long year, and the two preseason games they have played have given an indication how long of a year it could be for Seattle. Friday's game should point out the team's struggles even more.
Minnesota, on the other hand, has many reasons for optimism. Free agent quarterback Kirk Cousins has been solid, and he has a variety of competent weapons.
Plus the second-string could almost be better than Seattle's starters. Minnesota is a 3.5-point favorite, and it seems like that number should be higher.
Take the Vikings and give away the points.
2. Green Bay (+6.5) vs. Oakland
The line opened on this game at 2.5 in favor of the Raiders, and then jumped to 6.5 when coach Jon Gruden said he would be playing his first-team players well in to the second quarter of the Friday night game in Oakland.
Packers coach Mick McCarthy has no plans to do the same. He is more concerned with some tough roster cuts he is going to have to make in the next couple of weeks. Especially at quarterback where Brett Hundley and DeShone Kizer are locked in a battle to see who will be Aaron Rodgers backup.
Oakland may be able to exploit the second-string defense of the Packers and put up some points early in the game.
Take Oakland and give away the points.
3. New Orleans (+2.5) vs. Los Angeles Chargers
Home field advantage should be worth at least a field goal even in a preseason game. The Chargers, who are favored by 2.5 points, hosted Seattle last week and beat them by 10. The offense looked sharp and should repeat their performance in Saturday's game.
The Saints on the other hand have not had veteran Drew Brees on the field yet, which is not unusual, but how long he will play, and what he will do when he is out there, is a question mark. Look for him to maybe play the first quarter and then take the rest of the night off.
Take the Chargers and give away the points.
4. Baltimore (Pick 'em) vs. Miami
The most dependable team in the preseason is Baltimore and having this game even seems like a mistake. The Ravens have won both their earlier contests, and coach Jon Harbaugh makes it a mission to take these games more seriously than other coaches.
Miami had a host of potential starters injured in training camp and earlier games, but got three of them back this week. How much they play, however, is up for speculation. Free agent running back Frank Gore, who joined the team in the offseason, might make his debut on Saturday night.
Take Baltimore in this game.
5. Arizona (-1) vs. Dallas
The Cardinals are 2-0 in the preseason, while the Cowboys are 0-2. The line opened at -3 for Dallas, and then a bunch of sharp money came pouring in on the team, and the line adjusted to -1 for Arizona.
The Cardinals looked good in their previous preseason games, and first-round pick Josh Rosen has progressed nicely.
Dallas on the other hand has been struggling a bit, and injuries to the offensive line haven't helped. They still are trying to figure out the receiving position, and that might be further exposed on Sunday.
Take Arizona and give away the point.