The Super Bowl of European fishing competitions begins Saturday, as 24 anglers will try and win the 26th annual Fish'O'Mania. The contest, which has a first-place prize of £50,000 ($62,860) and runner-up award of £10,000 ($12,572), will be held at Hayfield Lakes, Doncaster, about 27 miles from Sheffield in the northern part of the United Kingdom.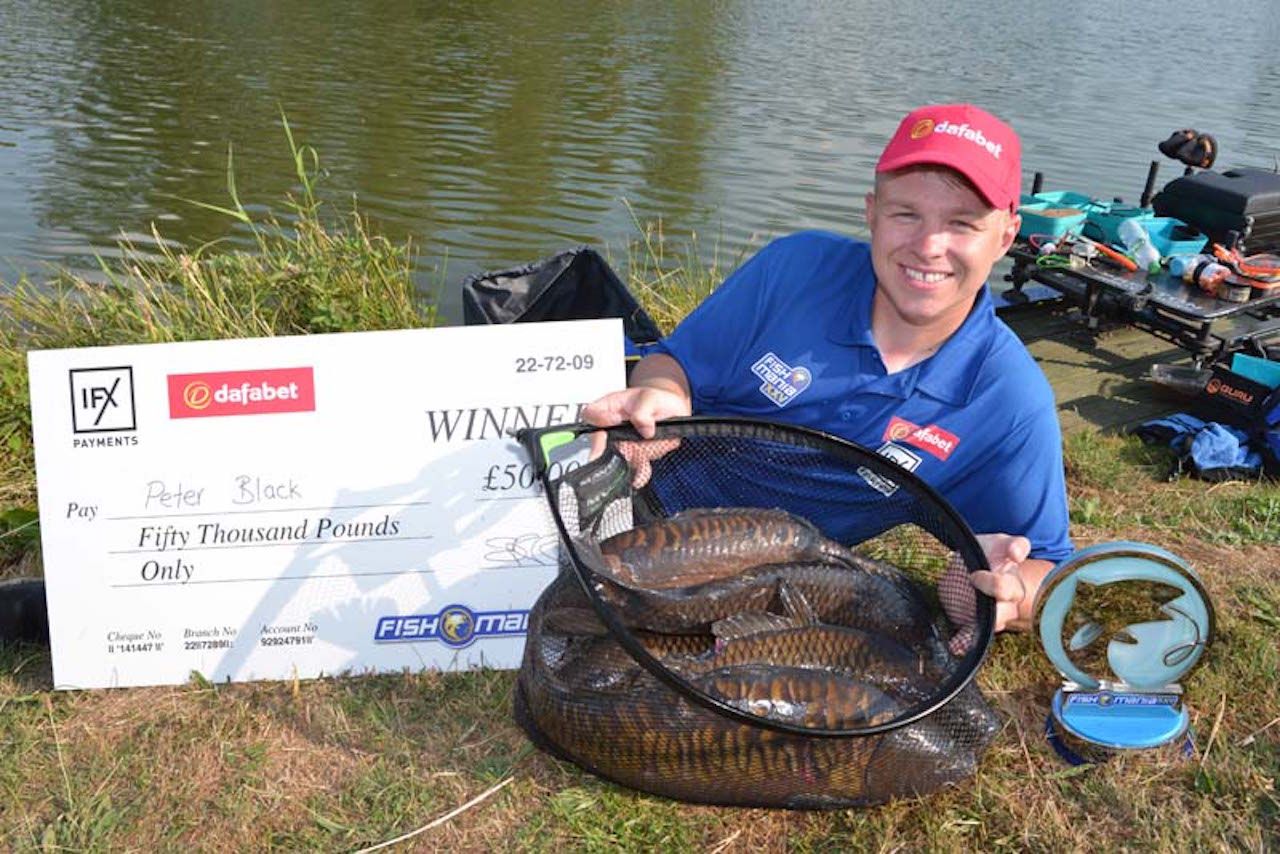 Three-time winner Jamie Hughes is the favorite, according to Ladbrokes. Hughes who won in 2013, 2015, and 2017, is at 4/1. He is the only three-time winner. The feat is more remarkable because Hughes has only competed the last 10 years. He has made the finals eight of those years, and not finished lower than 12th.
Will Raison, who is next at 5/1, has never won the main event. His best finish was a second in 2002. He has captured the international championship from 2013-2015.
The competition takes place over a five-hour period. Each contestant is assigned a spot on the banks of the lake. The winner is determined by the most total weight of fish caught, and there are weigh ins every 30 minutes.
Defending Champ Didn't Qualify for 2019
Just getting one of the 24 spots is a feat. Qualifying occurs throughout the year in England and select countries in Europe. More than 3,000 men and women attempt to grab one of the places.
Last year, Pete Black won the competition with 113.2 pounds of fish caught. This year, Black failed to qualify to defend his title. Andy Bennett, who is listed at 8/1, has tried to qualify on 30 different occasions over the last 10 years, and finally made his first final this year.
The last qualifier on June 28 went to 21-year-old Kristian Jones, who won by a slim two ounces. He is listed at 9/1.
Which makes Hughes' accomplishment even more impressive. There have been only one other two-time champion. Matt Hall won in 2003, and then again in 2006.
Even Hughes is a little stunned by his accomplishment, saying in 2017: "To win three titles isn't meant to happen."
Simon Skelton Could be Best Fishing Bet
One fisherman who is making his debut this year is Simon Skelton. He is listed by Ladbrokes at 10/1. Skelton told the Melton Times that he had tried to qualify several times over the past few years, but came up short, finishing second once.
"It's the most prestigious event and the one that's been around the longest," Skelton said. "It's massive. I have qualified for Maver Match This a few times which is a major final and you feel on top of the world, but to get into Fish'O'Mania, I'm absolutely buzzing."
Skelton said, however, that he won't have any butterflies and is familiar with the venue.
"I have had good results at Hayfield and finished third there in Maver Match This final a few years ago and wasn't far away," Skelton said. "It suits my style of fishing and I've win a few trophies there so I'm excited to be up there and might even be one of the favorites. I've won my last three matches and finished in the top 10 in every match over the winter so I'm going into the season with great confidence."