This was supposed to be a featured match up of a surging Dallas Cowboys team trying to knock off a surprising Washington Redskins squad. Then one play on Sunday turned this game decidedly in the Cowboys favor.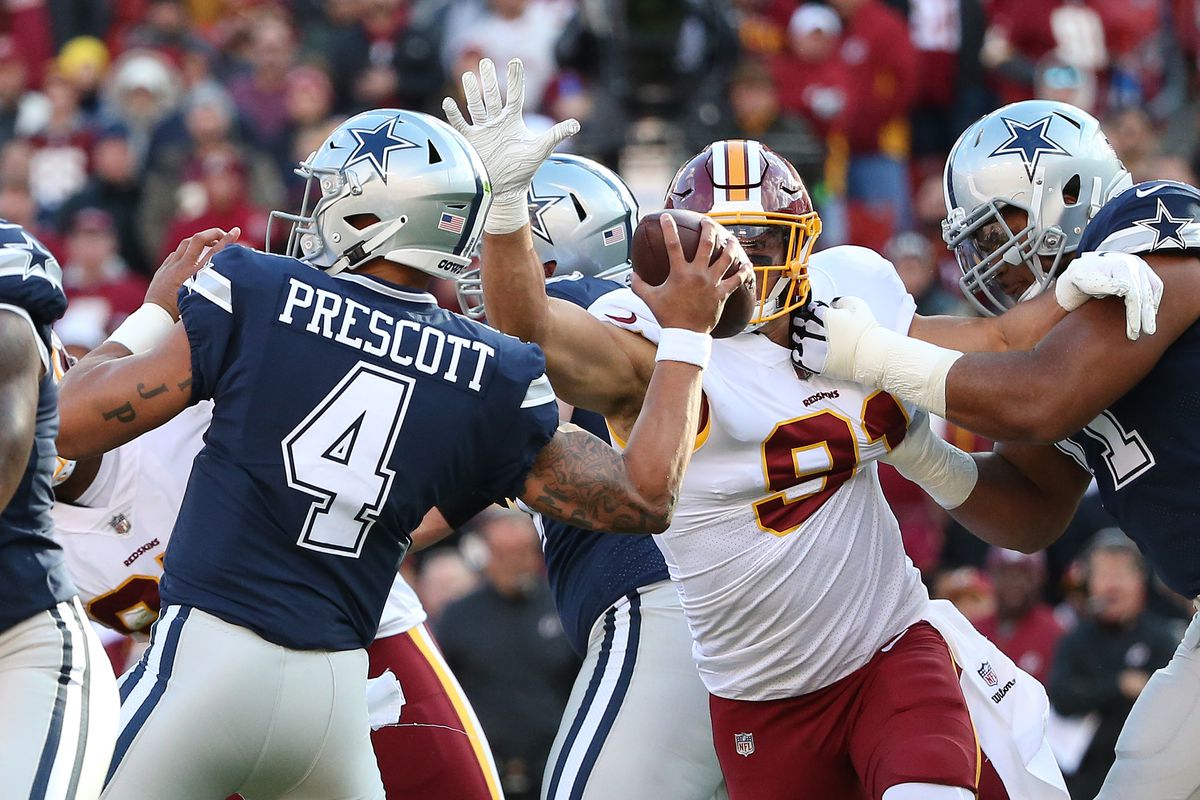 Redskins quarterback Alex Smith broke two bones in his right leg against the Houston Texans and is lost for the season. It was a gruesome injury that put a pall on the success the team had built through 10 games.
"I know it was very painful for him and heartbreaking for a lot of people," Redskins coach Jay Gruden said. "He's a great guy and hard worker and one of the key leaders on this football team. These things happen in pro football, unfortunately. Just hate to see them happen with a guy like Alex."
Washington Relying on Backup
The post-Smith era begins on Thursday against Dallas, and oddsmakers don't have much faith in his replacement, Colt McCoy. They opened the game with the Cowboys favored by nine points. The sharps laid money on the Redskins and the line moved to 7.5.
"I'm a big, firm believer in Colt McCoy's ability to play quarterback in the National Football League," Washington coach Jay Gruden told reporters Sunday evening after announcing the extent of Smith's injury. "It's the opportunity of a lifetime for him. I know he would like it in different circumstances, but he'll take full advantage of it."
This is not the first time for McCoy to start for the Redskins. In 2014 the former Texas Longhorn stepped in and was 1-3 with four touchdowns and three interceptions. He is 7-18 over his career as a starter. The team signed Mark Sanchez on Monday as a backup to McCoy.
The difference in the line is telling. When the teams met Oct. 21, the Cowboys were favored by 1.5 points, and lost on the road, 20-17.
First Place at Stake
Two weeks ago it seemed unlikely the Cowboys would be in the position they find themselves in against Washington on Thanksgiving. The team was reeling, mired at 3-5, and fans were calling for the firing of Coach Jason Garrett.
Quarterback Dak Prescott seemed to be regressing from his playoff form of two years ago, and the defense was missing some key players. Now that slump feels like ancient history. Prescott has led them to two victories, wider receiver Amari Cooper has been a key piece, the defense is No. 8 in total defense, fifth in stopping the run, and Dallas is once again in the playoff hunt.
They are a game behind Washington, and could actually take over the NFC East with a win. Cowboys owner Jerry Jones stressed how important this game is on Thursday.
"Now we have a big one in as big a rivalry as there is in sport, and we aren't always playing for the title," Jones said. "But to some degree we're playing for it on Thanksgiving Day."
Unlike last year, the Cowboys will have running back Ezekiel Elliott. In the 2017 contest, Elliott was serving the first of his six-game suspension, and the team seemed lost without him. They lost to the Lions, 27-7.
This year, Elliott has been able to open up the passing game. He is second in the league in rushing behind the LA Rams Todd Gurley. Detroit is 22nd in rushing defense, so Elliott could have a big day.