Good timing in one way or another plays an integral part in any horse race, but the good timing blessing Firenze Fire in his last race came from an outside source.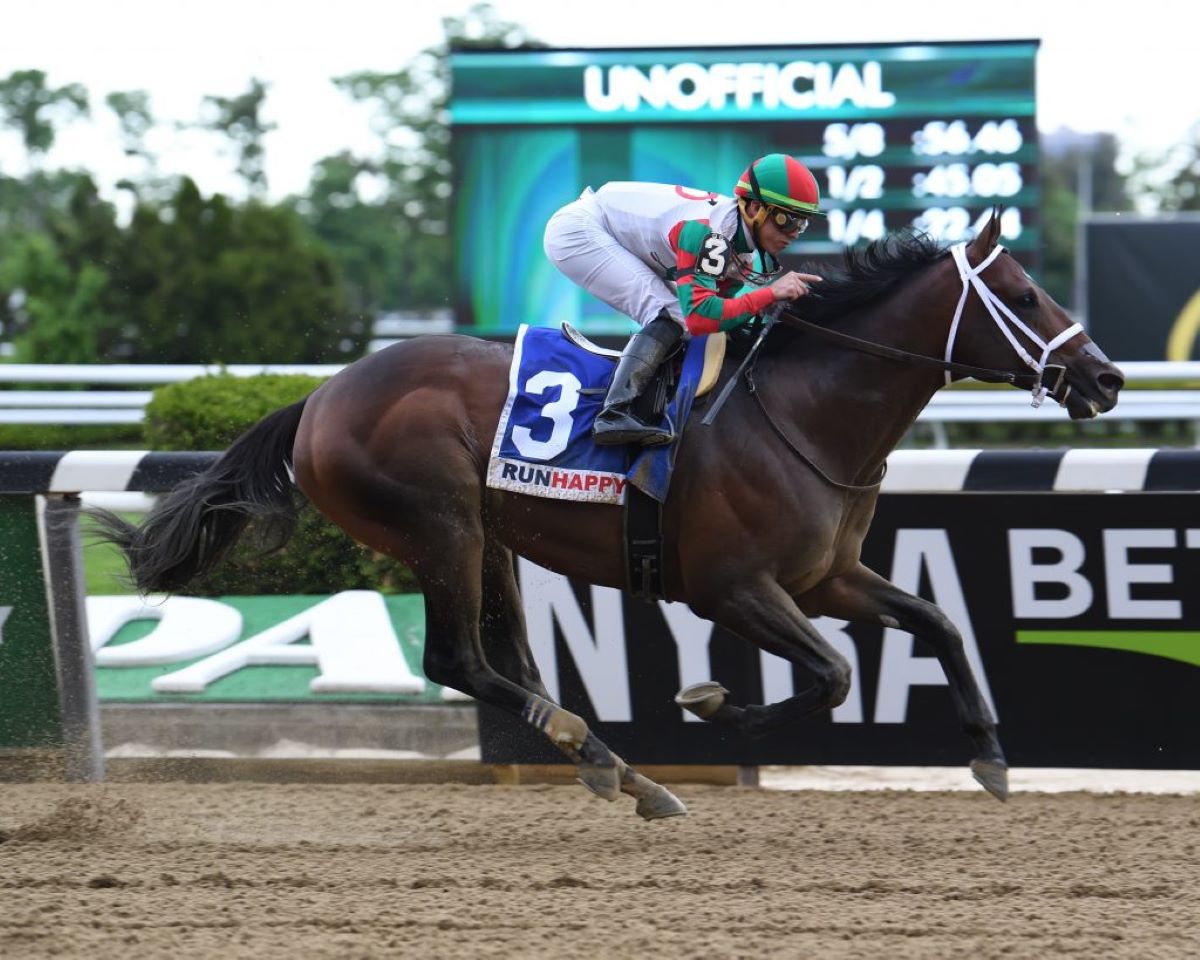 Mother Nature.
The favorite for Sunday's Grade 2 John A. Nerud Stakes at Belmont Park, Firenze Fire won the Grade 2 True North at Belmont Park June 4. No real hill for a sprinting climber who came into the True North winning six of nine races at Belmont Park. His 1 ½-length victory over Flagstaff was workmanlike and clinical.
And lucky. Moments after Firenze Fire exited the winner's circle, the skies opened up. Belmont Park turned into a quagmire. Had this happened minutes earlier, Firenze Fire's slog through the muck would have likely produced a different outcome. He's lost his three starts on sloppy tracks by double-digit lengths.
'Heart-attack material'
"That was heart-attack material, because by the time we got back to the test barn, it was a downpour," assistant trainer John Attfield told the New York Racing Association. "Someone was watching out for us that day."
Firenze Fire's owner, Ron Lombardi, said the 6-year-old sprinter would have run anyway. But he was relieved by the timing, saying "What a godsend that the rain held off."
The Nerud sends its older sprinters seven furlongs on Belmont Park's main track. The winner gets more than a stakes victory on the resume. He gets an all-expense paid berth in the Breeders' Cup Sprint this November at Del Mar.
Firenze Fire is simply money at Belmont Park
Firenze Fire finished third in last year's Breeders' Cup Sprint, the fourth consecutive Breeders' Cup trip for the colt. Meanwhile, another Belmont Park excursion provide another fortuitous bit of timing. The Poseidon's Warrior offspring now owns seven victories and a second in 10 career Big Sandy starts. Five of the seven are stakes events, including his last two outings: the True North and May's Grade 3 Runhappy Stakes.
This horse-for-course career began when Firenze Fire was 2. He beat eventual Champion 2-Year-Old Good Magic in the 2017 Grade 1 Champagne Stakes. That ignited a string where Firenze Fire won at least one stakes race at Belmont Park for the last five seasons. As a 3-year-old, Firenze Fire posted his career-best 107 Beyer Speed Figure after a nine-length dismantling of the 2018 Dwyer Stakes field.
His average Belmont Park Equibase Speed Figure is 110. Meanwhile, Firenze Fire comes into the Nerud with 14 victories and more than $2.4 million in career earnings in his 33 races.
"I think he's at the top of his game at the moment," Lombardi said. "He's always had the MO where he comes out of the race unbelievably. After a race, he's eating, perky and he doesn't miss a beat. The next morning, he's ready to go. Typically horses of his caliber wait more than four weeks, but he recovered so greatly. He didn't miss a beat, but he did take some time off in the winter. He has two stakes under his belt so far this year and it will be his fifth year in a row going to the Breeders' Cup."