Ohio State and LSU knew they would be the top two teams in the final College Football Playoff rankings, they just didn't know which team would finish first. Of course, the coaches for both teams each thought they should be the No. 1 seed.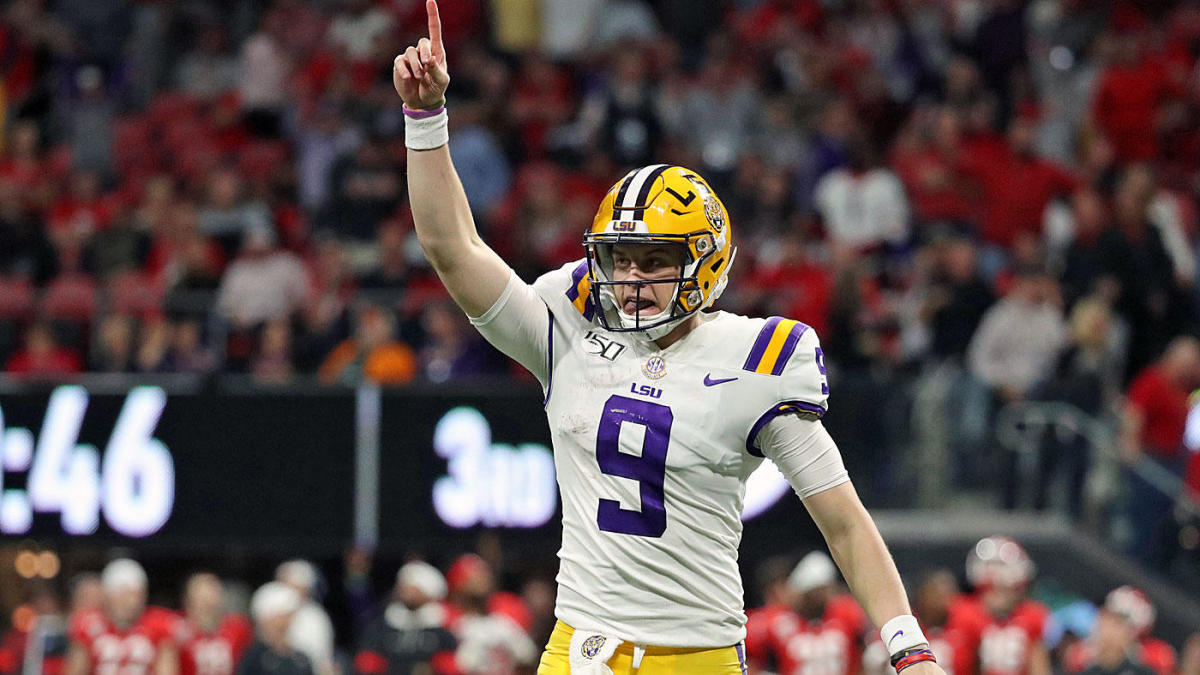 The 13-member committee eded the drama on Sunday, giving the top spot to LSU. The Buckeyes finished No. 2, followed by Clemson and Oklahoma. OSU will face Clemson in one semifinal game, the Fiesta Bowl in Glendale, Arizona on Dec. 28. The line opened with Clemson a 1-point pick, but quickly jumped to two points.
There was a huge leap in the other game. LSU will face Oklahoma on Dec. 28 in the Peach Bowl in Atlanta. The line opened at 9.5 points, but as of late Sunday night, had jumped up to 12.5.
The winners of the two semifinal games will meet Jan. 13 at the Superdome in New Orleans for the National Championship.
CFP selection committee chairman Rob Mullens said his group debated for quite a while before settling on LSU as the No. 1 seed.
"These are two teams that have been really close the entire time, and as we've explained, every weekend one of them has done something to move above the other," Mullens said. "I think last night in watching the championship game, LSU's performance against a No. 4-ranked Georgia propelled the committee to put them just ahead of Ohio State in 1 vs. 2. Every game plays a role, and I think it was more about LSU's strong, dominant performance over a No. 4-ranked team that elevated them to No. 1."
Final CFP Rankings Disputed
Both LSU coach Ed Orgeron and Ohio State coach Ryan Day believed their team was the best, though Day did a little more lobbying than Orgeron after their respective conference championship victories. Orgeron's Tigers defeated Georgia convincingly, 37-10. He said after the seeding his team will be ready.
"It didn't matter to us," Orgeron said of the ranking. "Anytime, anywhere, anybody — we're ready to play. We're gonna be playing Oklahoma, a great football team. Wherever they tell us to play, we're gonna show up and we're gonna be ready."
Day wasn't as pragmatic about his team's No. 2 spot. He thought the Buckeyes should be No. 1 in the final CFP rankings, despite getting a scare from Wisconsin in Saturday's Big 10 Championship before finally prevailing, 34-21.
"Do I feel like we should have been the 1 seed? Yeah," Day said. "But LSU has had an unbelievable season. I think what (QB) Joe (Burrow) has done and what that team has done, they've done a great job."
Clemson Using Ranking as Motivation
Defending champion Clemson has been largely overlooked in the ranking process, and could use the perceived disrespect as future motivation. Tigers coach Dabo Swinney has railed against critics of his weaker schedule, and his sarcasm was palpable when he addressed his team after the final CFP ranking was released.
"We started the season No. 1, went undefeated in the regular season, and finished third," Swinney said. "Okay, so that's history, first time that's happened. No. 1. So congratulations on that."
When asked by ESPN if he will use his team's No. 3 spot as motivation, Swinney said, "Y'all make it easy for me."