San Diego Padres superstar Fernando Tatis Jr. suffered a broken left wrist during the offseason, an injury that will cost him as much as three months.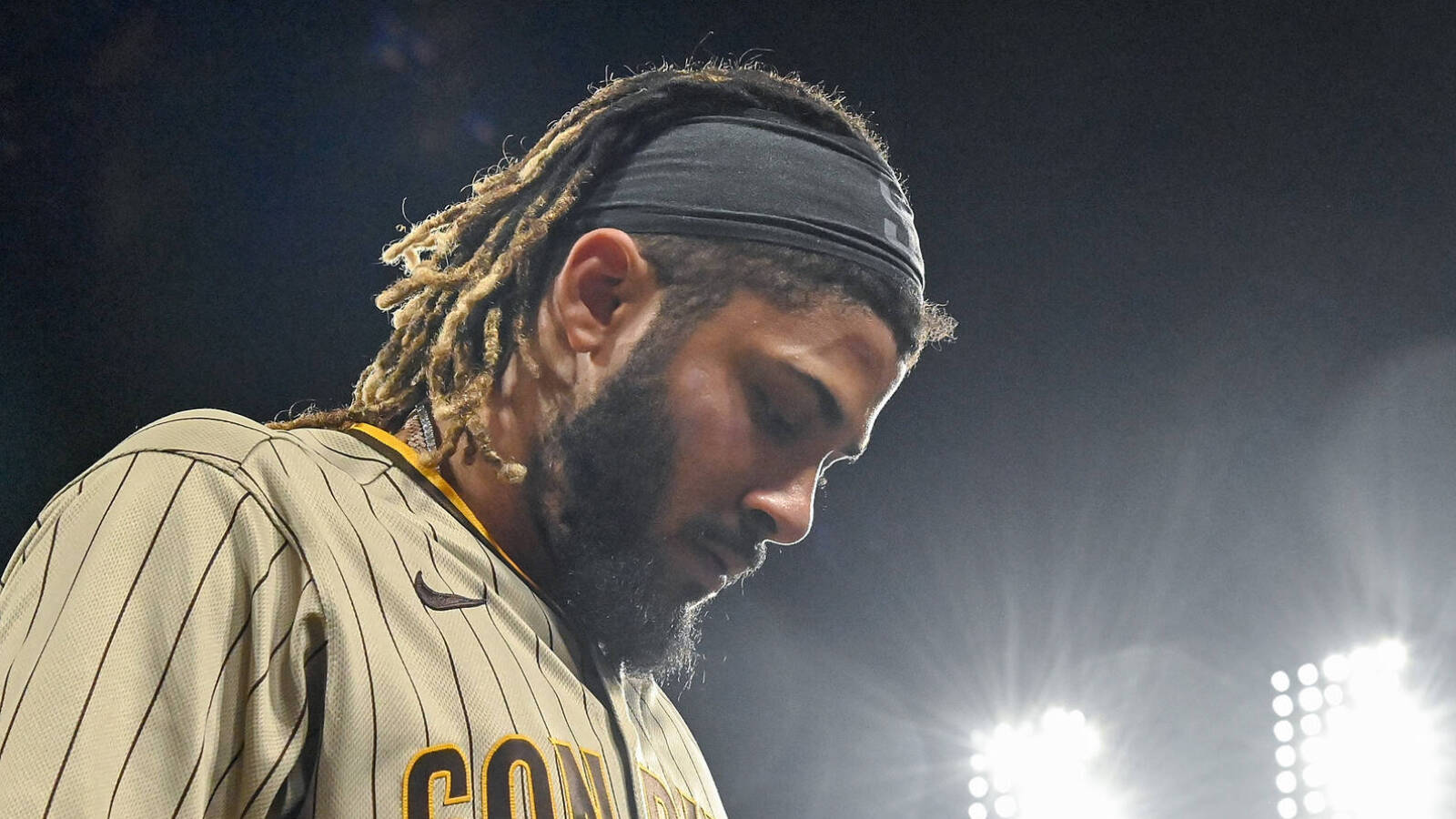 Tatis will likely require surgery for the injury, according to Padres general manager AJ Preller.
Uncertainty around source of injury
The 23-year-old shortstop wasn't entirely clear on how he fractured his wrist. While multiple outlets reported that Tatis was in a motorcycle accident in the Dominican Republic during December, it appeared that he only suffered scrapes on his hand and knee at the time.
Tatis first felt the injury when he was swinging a bat in preparation for spring training.
"I didn't feel that much at the time," Tatis told reporters. "It felt like when you jam your wrist when you slide into second base. I was swinging my axe in my ranch. I was feeling good and I feel like it caught us by surprise."
In just his third season, Tatis established himself as one of the biggest stars in baseball last year. While he battled shoulder problems throughout the season, he still finished 2021 with a .282 batting average, a .975 OPS, and 42 homers. He also stole 25 bases with only four times caught. Tatis finished third in the National League MVP voting behind only Juan Soto and winner Bryce Harper.
The Padres entered the 2021 season as a popular pick to make a World Series run. Most expected San Diego to duel with the Los Angeles Dodgers for the NL West title. Instead, it was the San Francisco Giants who surprisingly outpaced the Dodgers, going 107-55 to take the division by a single game.
The Dodgers still earned a wild card spot. The Padres finished a distant third at 79-83, 11 games out of a playoff position.
Padres have options to fill in for Tatis
The Padres currently stand as a +275 pick to win the NL West in 2022, behind only the Dodgers (-165). San Diego also rates as a +1400 pick to win the World Series.
While those numbers show that the Padres have realistic aspirations of success heading into the 2022 season, the injury to Tatis could seriously threaten those plans.
"I feel like everybody's disappointed, especially me," Tatis said. "I feel like we have a pretty good chance this year as a team, and I just want to be out there for my teammates."
San Diego does have options to fill in during Tatis' absence. Both Ha-Seong Kim and Jake Cronenworth should see increased playing time. The Padres may also call up prospect CJ Abrams earlier than expected to play shortstop.
"We signed Kim for a reason last year. He's going to get a great opportunity here," Padres manager Bob Melvin told reporters. "Cronenworth can play there. We'll see where we are with Abrams down the road, too. Somebody will be out there."