Roger Federer had little trouble with American John Isner in the finals of the Miami Open, winning 6-1, 6-4 to earn his second title of the season.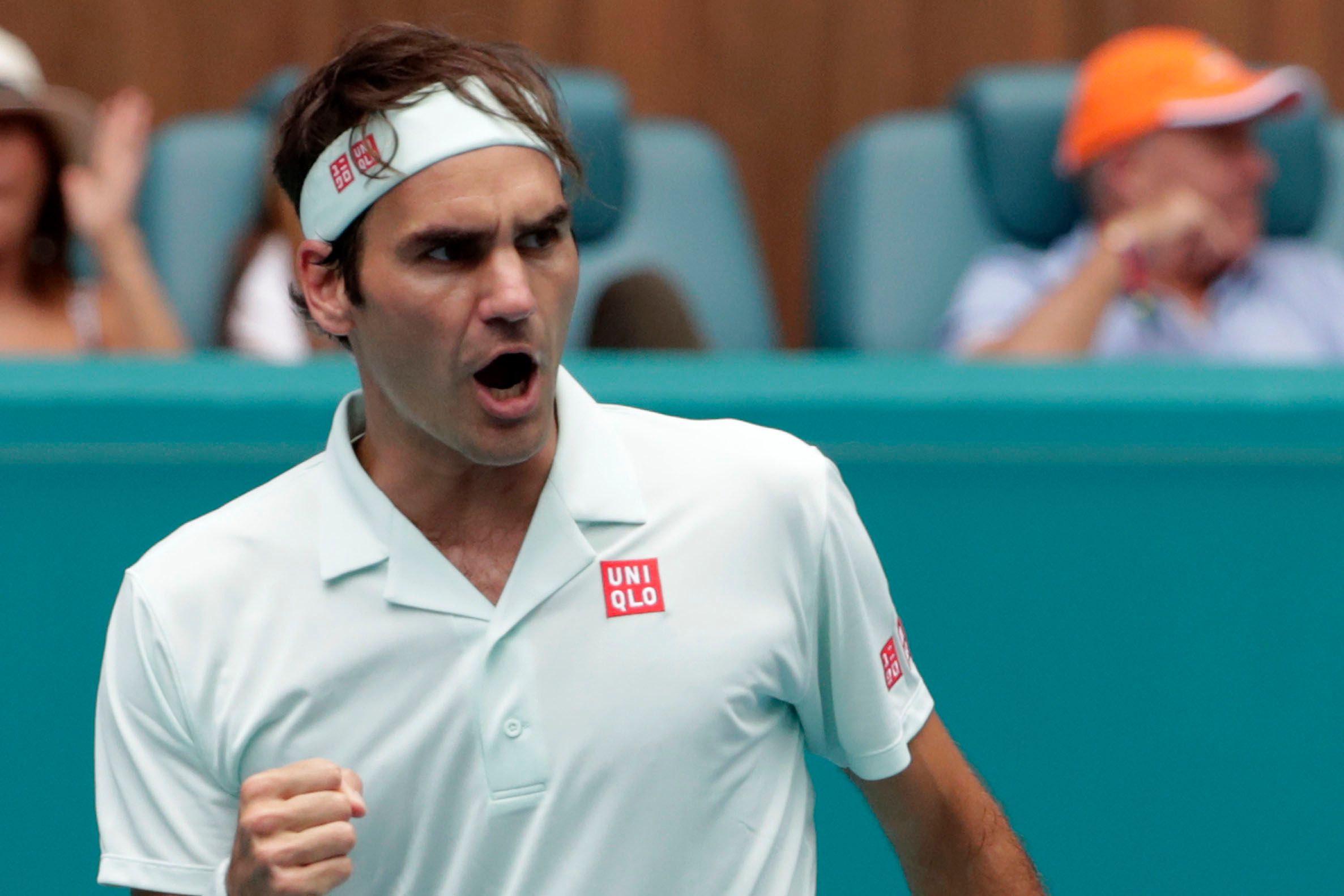 The win was also the 101st career championship for the 37-year-old Federer, who is currently ranked fourth on the ATP tour, but has gathered more points than any other player so far in 2019.
Federer Feels Good Heading Into Clay Season
Federer is now 18-2 on the season, and despite his age, shows no signs of slowing down or losing the form that has kept him near the top of the tennis world at an age when many other elite players have already retired.
"This is a good phase, a good stretch for me right now," Federer said after his victory. "I really feel super healthy. That's why I have been able to play every day for the last four weeks. That's something that maybe hasn't always been the case for the last few years."
Meanwhile, Isner struggled with an injury that seemed to develop late in the first set. Pain in his left foot, which Isner believes may be a stress fracture, had the 33-year-old hobbling throughout much of the second set.
During the trophy ceremony afterwards, Isner praised Federer not only for his performance on Sunday, but for his impact on the tennis world throughout the past two decades.
"Roger, you were entirely too good today," Isner said. "You were entirely too good this whole tournament. You were entirely too good your whole career. It's absolutely incredible what you're doing. We're so lucky to have you and we want you to keep playing and literally never retire."
Like so many of his late career wins, Federer's triumph in Miami gave him an opportunity to look nostalgically back on his early days. Federer first played there in 1999, when he received a wild card entry into the tournament. He would go on to win the Miami title in 2005, 2006, and 2017, making this his fourth championship in the city.
Don't Court Federer Out at Grand Slams
With Federer playing as well as anyone in the world at the moment, many are asking the same question that seems to come up every year now: could the Swiss legend add another Grand Slam title to his record haul of 20?
Assuming he stays healthy, Federer will take a crack at all three remaining Grand Slam tournaments in the calendar this season. That begins with the French Open, as Roger has said that he will make a return to clay for the first time since 2016. That begins in May, with a trip to Madrid.
But Federer has never been a dominant clay court player, and after his win in Miami, he told reporters that he was "not very confident" about going back to the unique surface.
"I don't even remember how to slide anymore," Federer said. "You know, I'm taking baby steps at this point."
The oddsmakers agree. William Hill gives Federer just 33/1 odds of winning the French Open this year, far behind overwhelming favorite Rafael Nadal (5/6) and likely challenger Novak Djokovic (15/8).
But on other surfaces, Federer is given a much better chance of success. He has already won Wimbledon eight times in his career, and he's a 7/2 second choice to Djokovic (6/4) to win the grass court championship in 2019. At the US Open, Federer (7/1) is listed right behind Djokovic (5/4) and Nadal (5/1) at the top of the board.
And with no retirement plan yet announced, it's far from impossible that Federer could win in a future season as well – though even for the seemingly ageless wonder, time must be running out. William Hill has Federer (11/2) as the third choice to win the 2020 Australian Open, behind Djokovic (6/4) and Nadal (9/2).