The first full week of the College Football season had a few surprises, but generally went according to what oddsmakers and bettors thought would occur. Most of the heavy favorites such as Alabama, Oklahoma, and Ohio State covered, while there were upsets to Texas, Miami, and Washington.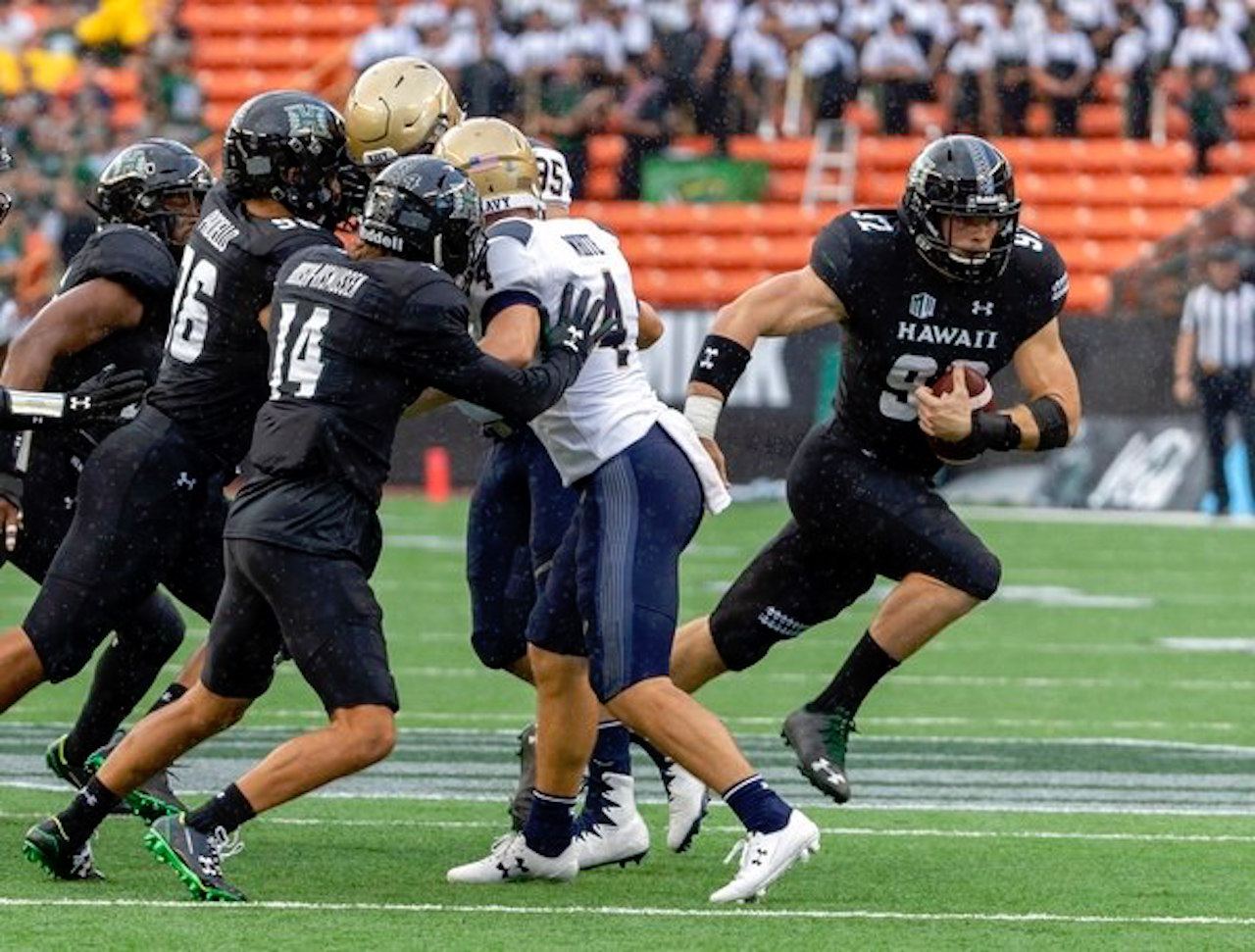 Penn State almost suffered the biggest upset of the day. They were tied with Appalachian State, and needed overtime to survive. Michigan State, who is ranked No. 11 in the AP College Top 25 Poll, needed 11 fourth-quarter points to dispatch Utah State.
So who were the winners and losers of the first week of college football? We provide a few on both sides.
Winners
SEC
All of the five SEC teams ranked in the top 25 were victorious, with Alabama, Georgia, Mississippi State winning convincingly. Auburn upset a highly touted Washington team, 21-16, and LSU surprised No. 8 Miami, 33-17, despite being 3.5-point underdogs. The other four all covered as well. LSU coach Ed Orgeron was supposed to be on the hot seat, but this victory will certainly give him some much needed support from boosters and alumni.
Notre Dame
The Fighting Irish had a tough home game with Michigan, but they managed to handle the Wolverines fairly easily. Notre Dame lost a great deal of its offensive players, and defensive coordinator Mike Elko departed as well. Quarterback Brandon Winbush looked very comfortable behind center, but needs to improve his passing if they are going to aim for a spot as a College Football Playoff team this season.
Hawaii
The Rainbow Warriors are 2-0, and should get a couple of votes to get in the top 25. They are also making bettors extremely happy. Their first game they were 17-point underdogs to Colorado State, and won outright, 43-34. Last Saturday they were 15.5-point dogs to Navy, and won 59-41.
Losers
Miami
The No. 8 Miami got shellacked in every facet of the game against LSU. The Tigers put a hurting on the Hurricanes, that will likely drop them out of the top 10. They not only were outscored by 16 points, they committed double-digit penalties, and could only muster a field goal in the first half. Plus, their defense, which was supposed to be as good as last year's, failed to stop the run or the passing attack of LSU.
Texas
For the second consecutive year the Longhorns lost to the Maryland Terrapins. This year they were 10-point favorites and lost, 34-29. Losing to what should have been a very beatable team two years running, doesn't do much for coach Tom Herman, who was supposed to bring the embattled program back to national prominence.
Michigan
While the offense piled up 249 yards in the air, the rushing game was a concern, looking like Notre Dame was able to easily solve it. Shea Patterson was supposed to bring the Wolverines closer to a national championship. They only scored one offensive touchdown, the other coming from a kick off return. Playing catch up after you spot a rival 14 points is not good and doesn't bode well when you play a powerhouse like Ohio State.