FantasyDraft has temporarily stopped offering DFS contests as a result of the mass sports cancellations in the wake of the coronavirus pandemic.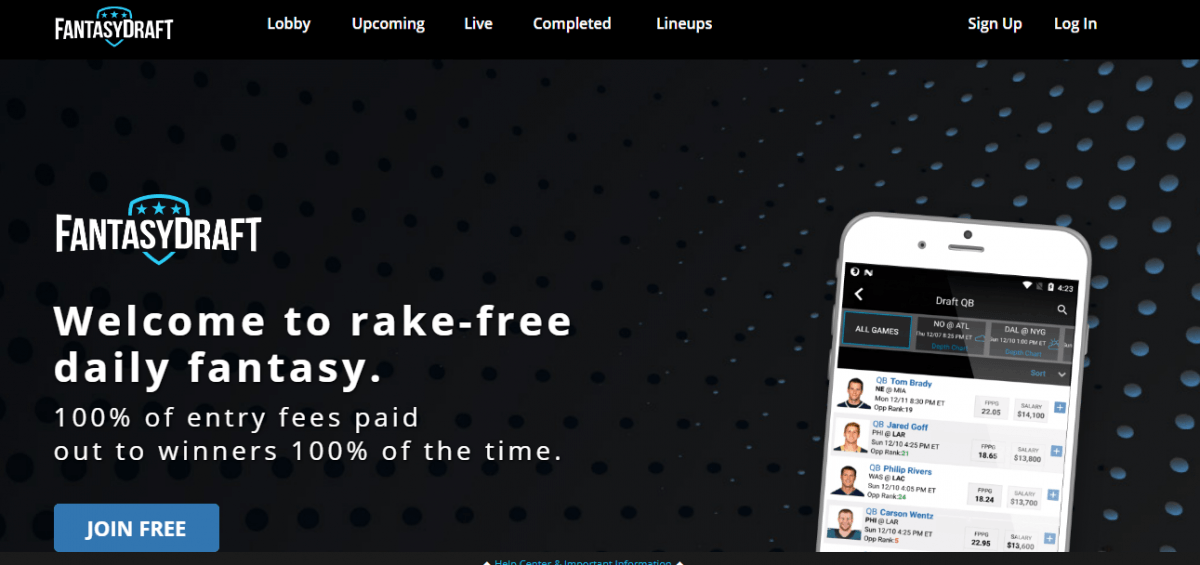 FantasyDraft 'Unable to Offer Contests'
In an email sent to users, FantasyDraft CEO Stephen Krombolz wrote that the suspension of all US professional sports leagues has left the site "currently unable to offer our members access to contests."
Unlike rivals DraftKings and FanDuel, FantasyDraft offers contests in only a few sports, such as baseball, basketball, football, and golf. DraftKings and FanDuel both continued to operate in limited capacity on Saturday, featuring contests for soccer, MMA, and eSports.
"Our staff is monitoring this rapidly evolving situation, and will stay in touch to update you as information becomes available," Krombolz's statement continued. "We look forward to the day we get back to business as usual. Until then, know our thoughts and prayers are with you and your families."
FanDuel Weighs In
FanDuel also emailed its customers late Friday afternoon with a statement from CEO Matt King.
"FanDuel believes that sports offer fans an important outlet in both good times and bad, and to that end, we look forward to everyone's favorite leagues returning whenever it is safe for them to do so," he wrote.
King said the site's policy will be to run DFS contests and offer sports bets when a sport is being played, and to provide refunds if the games are canceled.
He said FanDuel plans to develop new, free-to-play games "which we hope will be a fun diversion during this uncertain time." He said more details will be shared at a later date.
DraftKings CEO Matt Kalish released a statement Friday morning that said, in part, "We remain committed to being transparent, responsive, and to keeping you informed of any changes we make as we all hope for a return to normalcy soon."
The efforts to stymie the spread of coronavirus have resulted in the postponement or cancellation of all major American sports, from the NCAA tournament to the NBA to the NHL. Major League Baseball said it will delay its Opening Day by at least two weeks. It's unclear as coronavirus spreads around the globe and mass gatherings are prohibited when the professional sports leagues will return to play.