Just 32 teams remain in the FA Cup, and all of them will be in action this weekend as they attempt to capture the oldest soccer cup championship in the world. The top Premier League teams are all clear favorites to win their matches and advance, though some will start to face stiff resistance as the field begins to narrow.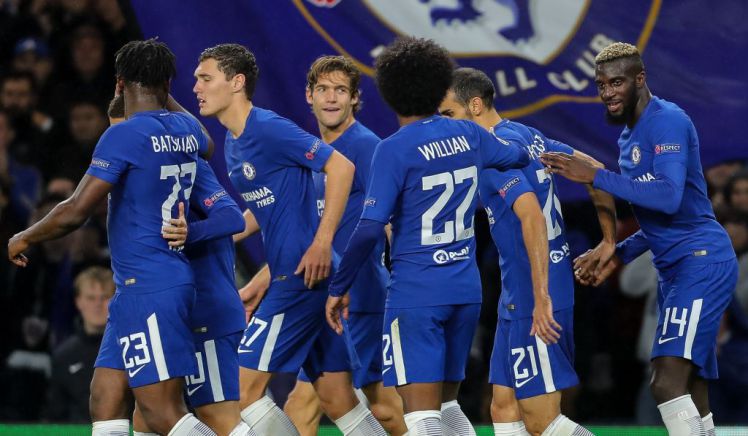 Five of the so-called "Big Six" will all be in action over the course of the weekend, with the marquee match from that group taking place on Sunday, as Chelsea will play host to Newcastle United. Chelsea will be missing several of their star players, including goalkeeper Thibaut Coutois, who is recovering from an ankle injury. But the Blues remain a significant favorite, with William Hill giving Chelsea 1/2 odds of winning the match outright.
Chelsea has had a slow start to 2018, and is coming off a loss to Arsenal in the Carabao Cup on Wednesday. But head coach Antonio Conte believes his team will be ready to focus on the FA Cup.
"Every competition is important," Conte said. "We lost against Arsenal and now there is another competition."
Man City Travels to Cardiff
Also on Sunday, Premier League leaders Manchester City will visit Cardiff City in what looks to be a mismatch on paper. Cardiff is an 8/1 underdog, but Man City will want to be careful with the Championship side, as one of Cardiff's greatest ever wins came against them back in 2013, when Cardiff pulled off a 3-2 upset during the squad's one-year stint in the Premier League.
For Cardiff, a match against Manchester City at home has the potential to be the biggest game of their season.
"I could have picked a better draw than Manchester City if I wanted to win the FA Cup but in terms of the tie, I think this is the best one going at the moment," said Cardiff City coach Neil Warnock. "It is exciting because this is our cup final…City are probably the best team in Europe at the moment."
12 FA Cup Matches on Saturday
While those high-profile clashes have been placed on Sunday, the majority of the action – 12 matches in total – will take place throughout the day on Saturday. While Liverpool (2/7) is a significant favorite over West Brom, and Tottenham (1/5) isn't expected to run into trouble at Newport City, other Premier League sides could be in for more competitive games.
One of the most interesting matchups sees 2015-16 Premier League champions Leicester City travel to Peterborough United. While Leicester will be looking to make a run at winning the tournament, underdog Peterborough (9/2) is relishing the chance to play a big match at home, particularly against a team they've played well against in previous years.
"We beat them a couple of times in the Championship and our best gates have been against Leicester, so I'm expecting a good game," said Peterborough owner Darragh MacAnthony.
Heading into the fourth round, Manchester City remains the favorite to win the FA Cup, with Ladbrokes offering them at 3/1 odds. They are closely followed by Manchester United at 4-1, with Chelsea, Liverpool, and Tottenham all available at 11/2.