Formula 1 officially canceled the US Grand Prix, set for Austin's Circuit of the Americas in October. Citing health concerns, F1 canceled all four of its races in the Americas, opting to add more European stops instead.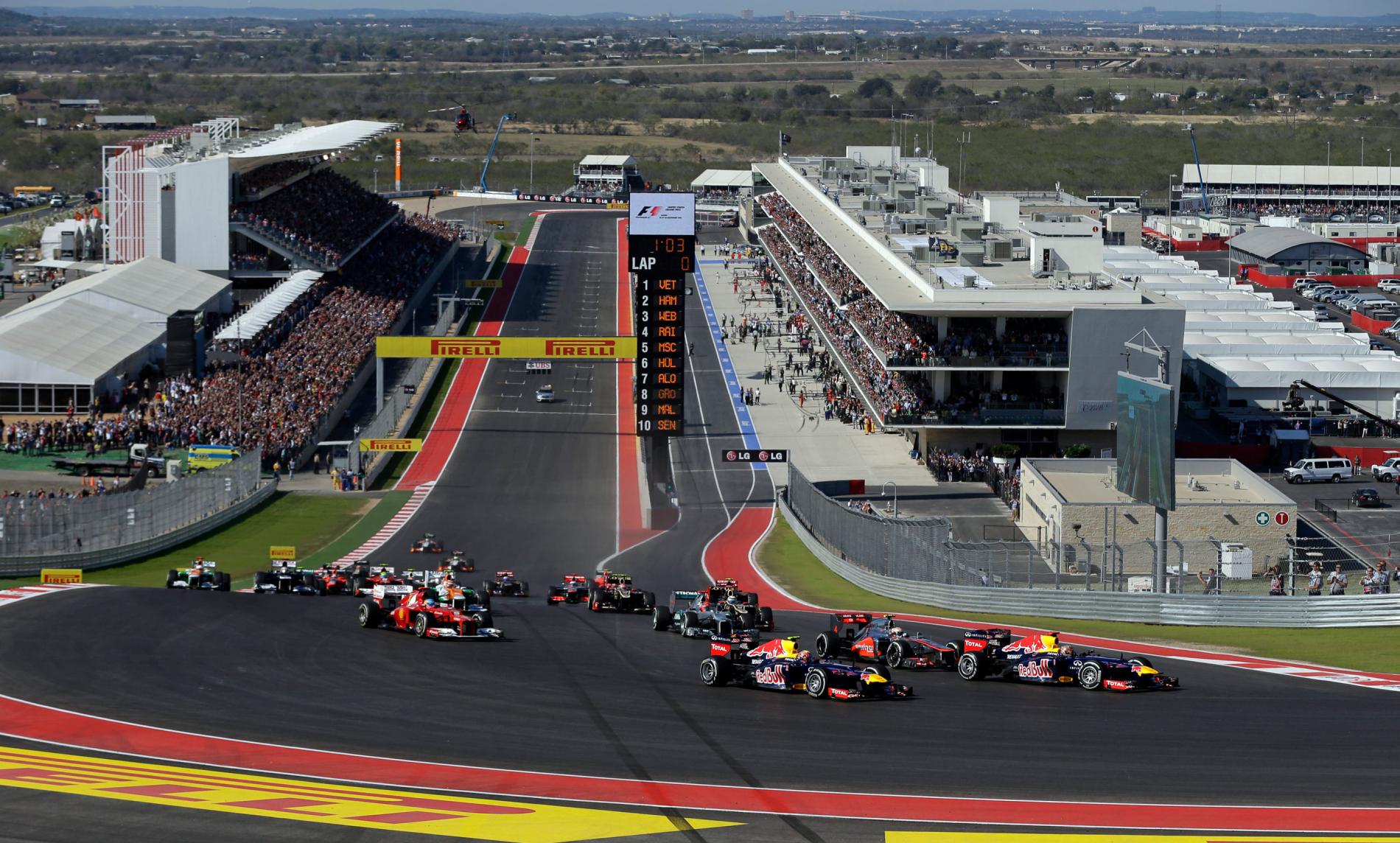 F1 was one of the first sports to grapple with the coronavirus. Back in mid-February, it made the difficult decision to postpone the Chinese Grand Prix. But as a truly international sport, its challenges only grew as the virus spread from region to region. First, the races in Asia were canceled, then Europe, and now it is the Americas' turn.
On Friday, F1 announced the cancellation of the Mexican Grand Prix in Mexico City, the Brazilian Grand Prix in Sao Paulo, the Canadian Grand Prix in Montreal, and the US Grand Prix in Austin, Texas. Meanwhile, F1 will add races in Portugal, Italy, and Germany.
F1 Cancels Popular Austin Race
Built in 2012, Austin's Circuit of the Americas (COTA) was the first designated F1 track in the US. The US Grand Prix instantly became a favorite, combining the city's eclectic music scene with F1's adventurous fan base. As a result, COTA quickly became an important variable in Austin's revenue equation.
Known for its popular springtime SXSW music and media festival, the city now could count another revenue windfall when F1 rolled into town. SXSW was an early casualty of the coronavirus, canceled in March. With its F1 race now canceled, Austin — and COTA — can only look forward to 2021.
A statement regarding the 2020 F1 United States Grand Prix: pic.twitter.com/QnSXk6wLll

— Circuit of The Americas (@COTA) July 24, 2020
Remaining F1 Schedule
If there's one thing to be learned in 2020, its that F1's schedule is fluid. But to some extent, that has been the sport's strength. So far, it has been able to duck and dodge outbreaks and quarantines to maintain its 2020 season. As it stands, this is F1's remaining schedule:
| | |
| --- | --- |
| Aug. 2 | Silverstone, Great Britain |
| Aug. 9 | Silverstone, Great Britain |
| Aug. 16 | Barcelona, Spain |
| Aug. 30 | Spa, Belgium |
| Sept. 6 | Monza, Italy |
| Sept. 13 | Mugello, Italy |
| Sept. 27 | Sochi, Russia |
| Oct. 11 | Nurburgring, Germany |
| Oct. 25 | Portmao, Portugal |
| Nov. 1 | Imola, Italy |