If Dallas Cowboy's running back Ezekiel Elliott was hoping for some support by management in his holdout for a better contract, he got some bad news. Owner Jerry Jones didn't exactly give Elliott a vote of confidence when talking to a local television station.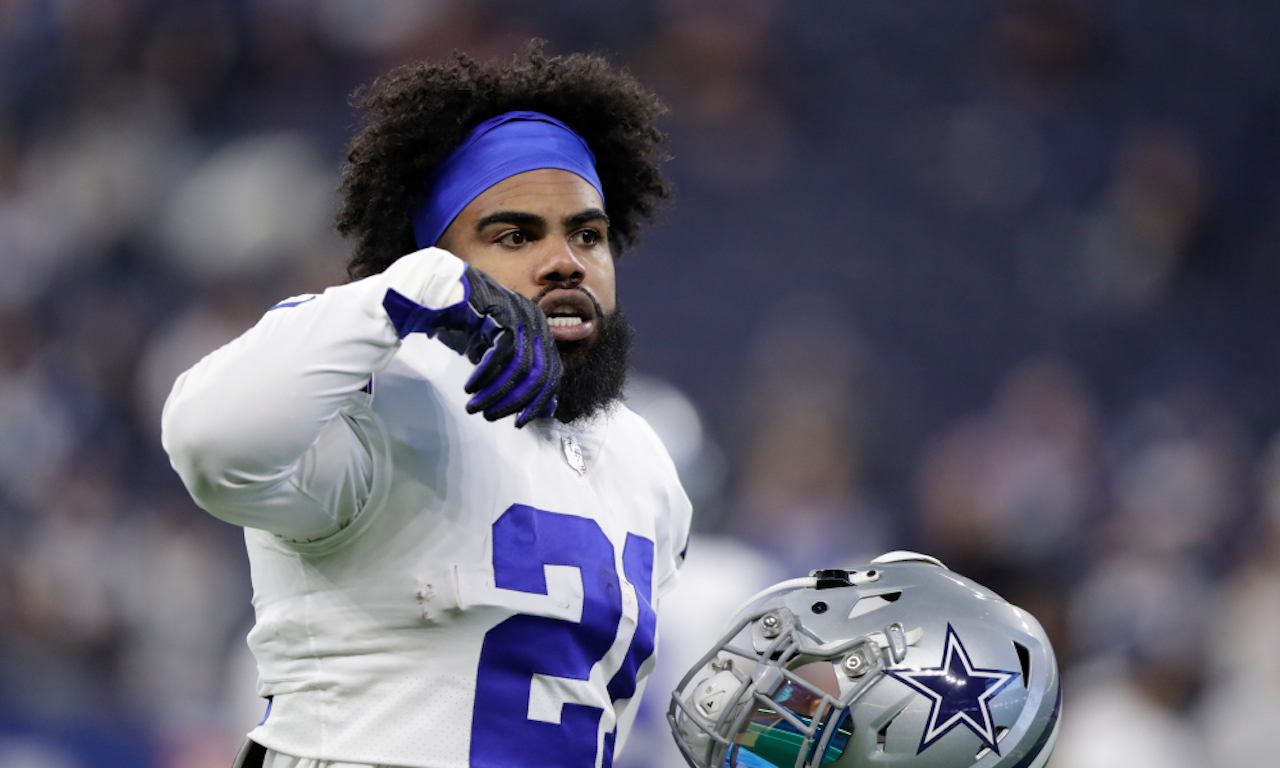 Elliott wants to make more money than LA Rams running back Todd Gurley. Gurley has a four-year, $57.5 million deal. Elliott will make $7.9 million this year, the last of his current contract.
Jones said Elliott's deal is important, but then took a little dig at his running back.
"The point there is you don't have to have a rushing champion to win a Super Bowl," Jones told reporters at the team's training camp. "Consequently, when we're looking at putting Zeke's contract in place, we've got to realize that the ultimate goal is to win the Super Bowl. So you got to do all of the things along with having Zeke that allow you to have other players so that you can win the Super Bowl. That's what we're going through."
Even coach Jason Garrett piled on the running back.
"It's a great opportunity for somebody else to show what they can do."
Meanwhile Elliott is reportedly in Mexico, not too motivated to get back to camp until he has a new deal.
The Cowboys are the second pick to win the NFC East at +150. They are 20/1 to win the Super Bowl, well behind the Kansas City Chiefs and New England Patriots, who are at 6/1.
Saints' Thomas Gets Paid
One player who was a holdout from training camp was New Orleans wide receiver Michael Thomas. That ended on Tuesday when he agreed to a five-year $100 million extension. If the amount is accurate, it will make Thomas the highest paid non-quarterback in the league.
Thomas was a huge part of the Saints' offense last season. He had 125 receptions, tops in the NFL. He also had 1,405 reception yards, and nine touchdowns.
Though New Orleans general manager Mickey Loomis talked tough last week, saying that the team was going to do a deal they felt worked for them, not what Thomas thought he was worth. That thinking apparently went out the window as the team opened up the vault for Thomas.
The Saints are the favorites to win the NFC South at -175. They are a 10/1 pick, along with the Los Angeles Rams, to win the Super Bowl.
Green To Miss Season Opener
Cincinnati Bengals wide receiver A.J. Green had surgery on his ankle that he injured the first day of training camp. The team would not disclose what the injury was, but it was believed to be a torn ligament.
Green is expected to miss at least two games of the regular season. Vegas oddsmakers have the over/under for regular season wins for the Bengals at six. The under is the -130 favorite, while the over is at +110.
Lock No. 3 for Broncos
It was a given that Joe Flacco was going to be the starter for the Denver Broncos this season, but the real battle was going to be for the backup. In the first depth chart of the season, Kevin Logan will be No. 2, with rookie quarterback Drew Lock third.
Lock was expected to challenge for the back up, but coach Vic Fangio is going with Hogan for now.