ESPN's Josina Anderson reported Monday that Ezekiel Elliott isn't planning to join the Dallas Cowboys unless the two sides can reach an agreement on a new contract.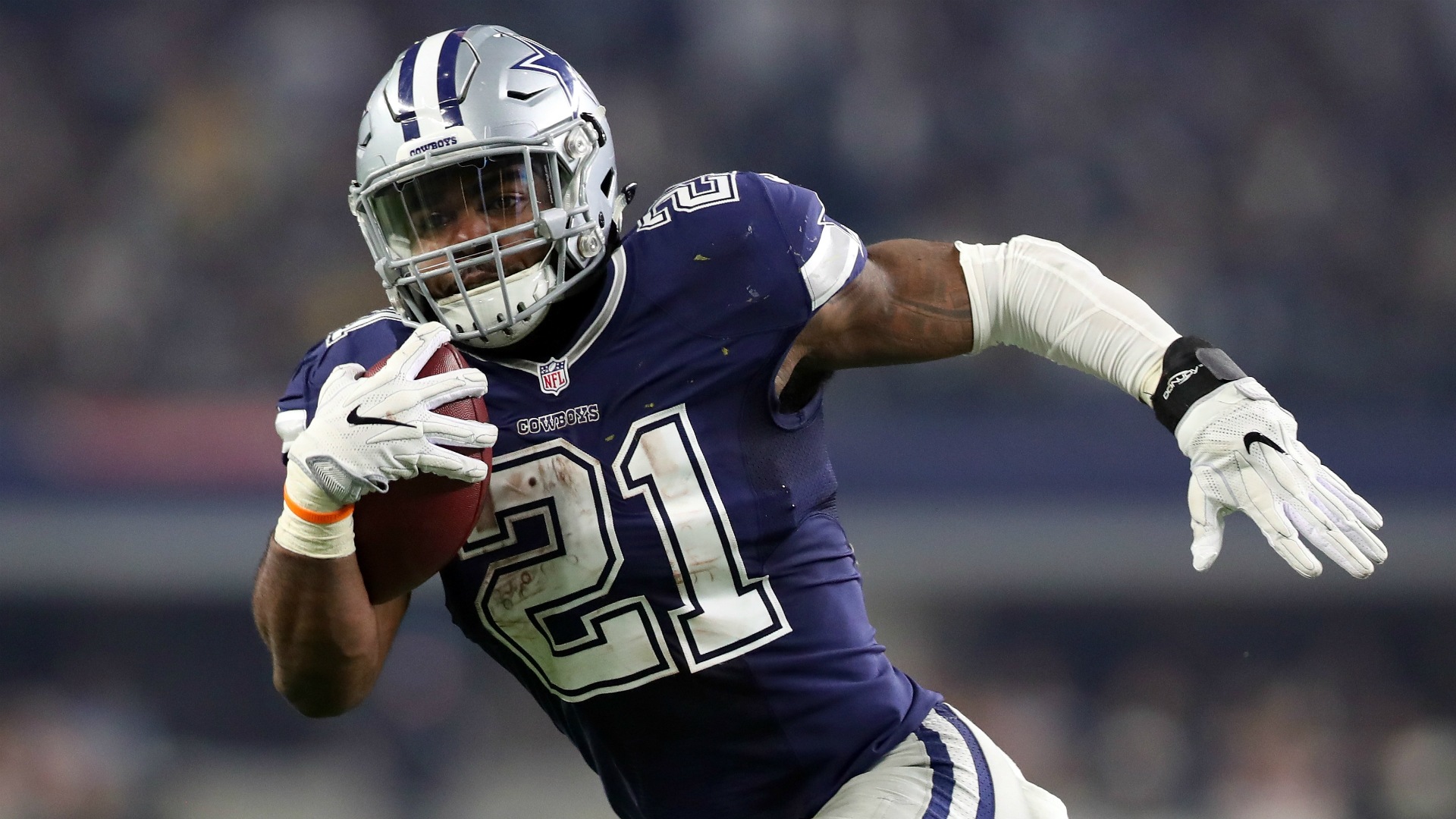 According to sources cited by Anderson, the running back isn't likely to hold out into the regular season, as it is expected that the Cowboys will get a deal done with Elliott before the end of the preseason.
Fines Racking Up for Elliott
So far, Elliott hasn't shown up for training camp, though ESPN cited sources as saying that he has remained in shape by working out in Cabo San Lucas, Mexico. While he holds out, Elliott faces fines of $40,000 per day, and Dallas may also be able to claw back part of his signing bonus.
Elliott was drafted by the Cowboys in the 2016 NFL Draft. Still on his rookie contract, he is set to earn $3.85 million in 2019, along with $9.09 million in 2020, as Dallas has picked up the fifth-year option on his contract.
According to a report by Clarence Hill of the Fort Worth Star-Telegram, the Cowboys have already made Elliott an offer, with contract offers also going out to quarterback Dak Prescott and receiver Amari Cooper. Hill cited sources as saying that each of those players were offered money that would put them within the top five top paid players at their respective positions.
But Elliott may have an argument to be the highest paid running back in football, or close to it. The 24-year-old out of Ohio State has led the NFL in rushing yards in two of his first three seasons, and finished 10th in yardage in the 2017 season despite being suspended six games for violating the league's personal conduct policy due to his alleged role in a domestic violence case.
Elliott has led the league in rushing yards per game in all three of his seasons and has rushed for 28 touchdowns so far in his career.
Cowboys Apparently Unaware of Demands
On Tuesday, Cowboys COO Stephen Jones told radio station 105.3 The Fan that the Cowboys have made a "very generous" offer to Elliott, and that the team had not been aware of Elliott's plan to hold out indefinitely without a contract. He also said that he thought it was possible that a deal wouldn't be made during the preseason.
"Oh, I think you can easily get out of Oxnard," Jones said, referring to the location of the Cowboys' training camp. "Be back in Dallas before anything gets done. As a matter of fact, I don't see any momentum that would lead me to believe we're going to get anything done while we're out here."
Jones also expanded on why Dallas hadn't yet reached agreements with its star players.
"Our goal is to get deals done," Jones told The Fan. "Our problem is we have a distribution dilemma. It's our job to manage the cap and we're trying to divide the pie. The money's going out the door, it just depends on who gets what."
The fines for Elliott will begin to increase if he misses Saturday's preseason game against the San Francisco 49ers. At that point, Dallas could fine him the amount of one regular season game check, or approximately $226,000.
While not considered a top-tier Super Bowl contender, the Cowboys are heading into the 2019 season with high hopes. FanDuel Sportsbook has them as a 25/1 pick to win a championship this season, and a +135 second choice to win the NFC East behind the Philadelphia Eagles (-110).