The Pittsburgh Penguins will be without star center Evgeni Malkin for at least a month, with TSN's Darren Dreger reporting that he is suffering from a soft tissue injury to one of his legs.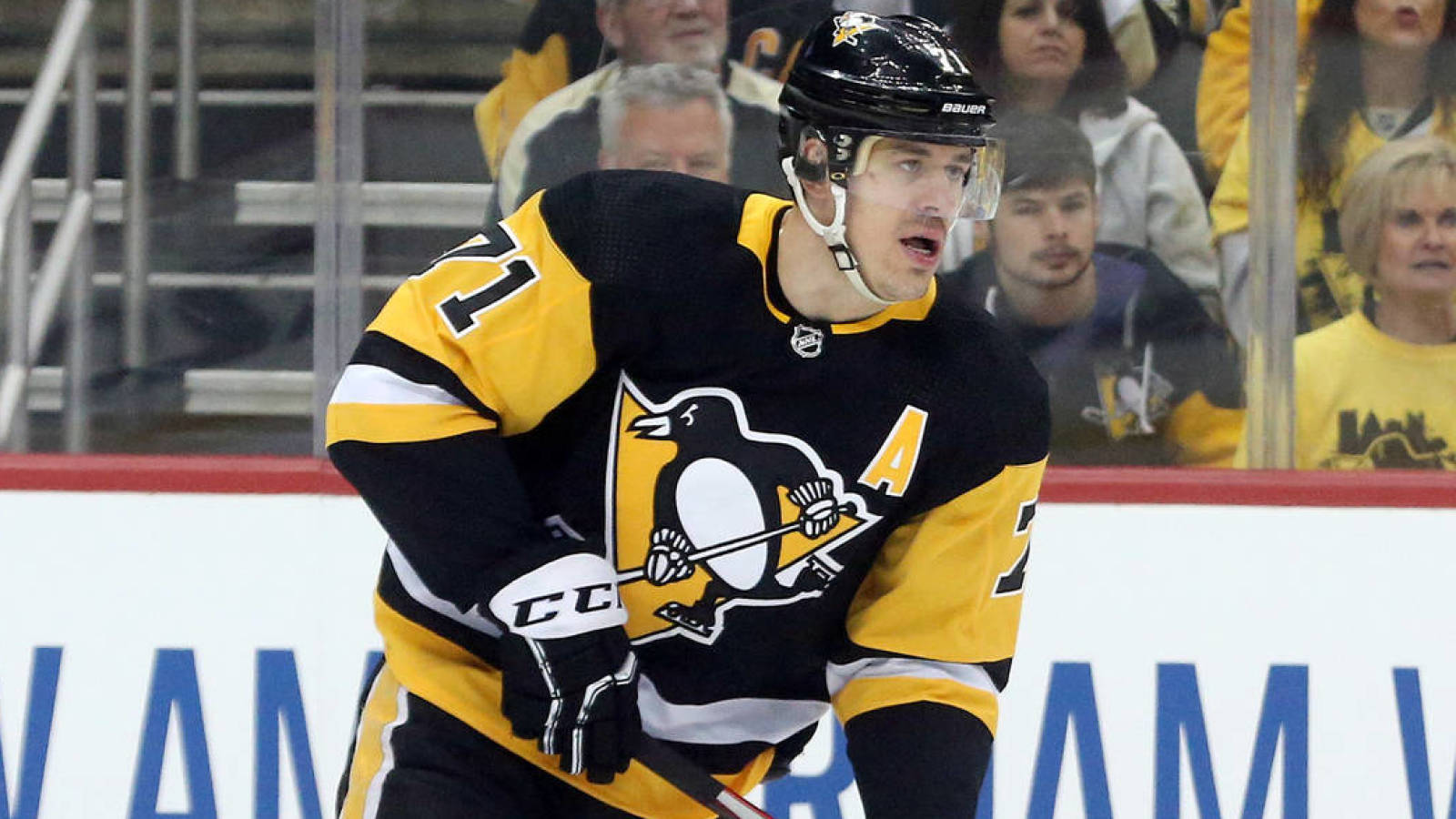 Pittsburgh coach Mike Sullivan has been elusive about the specifics of Malkin's injury, saying only that he had a longer-term, lower body injury that was not threatening the 33-year-old's season.
Pittsburgh Rapidly Running Out of Forwards
Malkin was injured in just the second game of the Penguins' season, a 7-2 win on Saturday over the Columbus Blue Jackets. During the second period, he tripped over teammate Kris Letang and took an awkward fall into the boards while taking a check.
The injury is the latest for a Pittsburgh team that is suddenly being forced to test its depth at the forward position. Nick Bjugstad also suffered an injury in Saturday's game, though he is expected to return quicker than Malkin, while Bryan Rust was put on injury reserve after he was hit with a slap shot at the end of the preseason.
That will mean some shuffling of the roster for the Penguins, with new players filling in at center when necessary and, perhaps, some creative line management with an extra defender in the lineup.
"Whenever players go down, it provides an opportunity for someone else to step up," Sullivan told reporters. "That's just the nature of our business. Fortunately, we have some guys that we can put into the center ice position that have familiarity and a comfort level there."
Malkin typically serves as the second line center for Pittsburgh. It appears as though Jared McCann, who started the season playing left wing on the third line, will be filling in for Malkin for the time being.
"It should be easy," McCann told reporters about changing positions. "I grew up playing center. If they call me to be that kind of guy, I'll be ready for it."
Malkin Looking for Bounce-Back Season
Malkin is in his 14th NHL season, all of which have come with Pittsburgh after the Penguins drafted him using the second overall pick in the 2004. He has long been one of the team's key pieces, twice scoring over 100 points in a season earlier in his career, and making three All-Star teams while helping the team to three Stanley Cup wins.
Malkin is coming off a relatively poor 2018-2019 season in which he scored just 21 goals and added 51 assists. His goal output was his lowest since an injury-plagued 2012-2013 season, where he played just 31 games.
Team officials said that Malkin had worked hard in the offseason and that big things were expected from him this year. He opened the season by scoring the team's only goal in Pittsburgh's 3-1 loss to the Buffalo Sabres.
While Pittsburgh is not seen as a leading contender for the Stanley Cup this year, they are expected to have a good chance at making the playoffs. FanDuel Sportsbook lists the Penguins as a +2500 pick to win a championship this season, with the Tampa Bay Lightning installed as the early +700 favorite.