While the NFL, NBA, MLB, and NHL have suffered rating sags since the COVID-19 virus touched down in the U.S. last spring, ESPN's New Year's Day bowl broadcast numbers remained steady compared with the previous six years of the format, averaging close to 19 million viewers across its pair of College Football Playoff (CFP) semifinal games.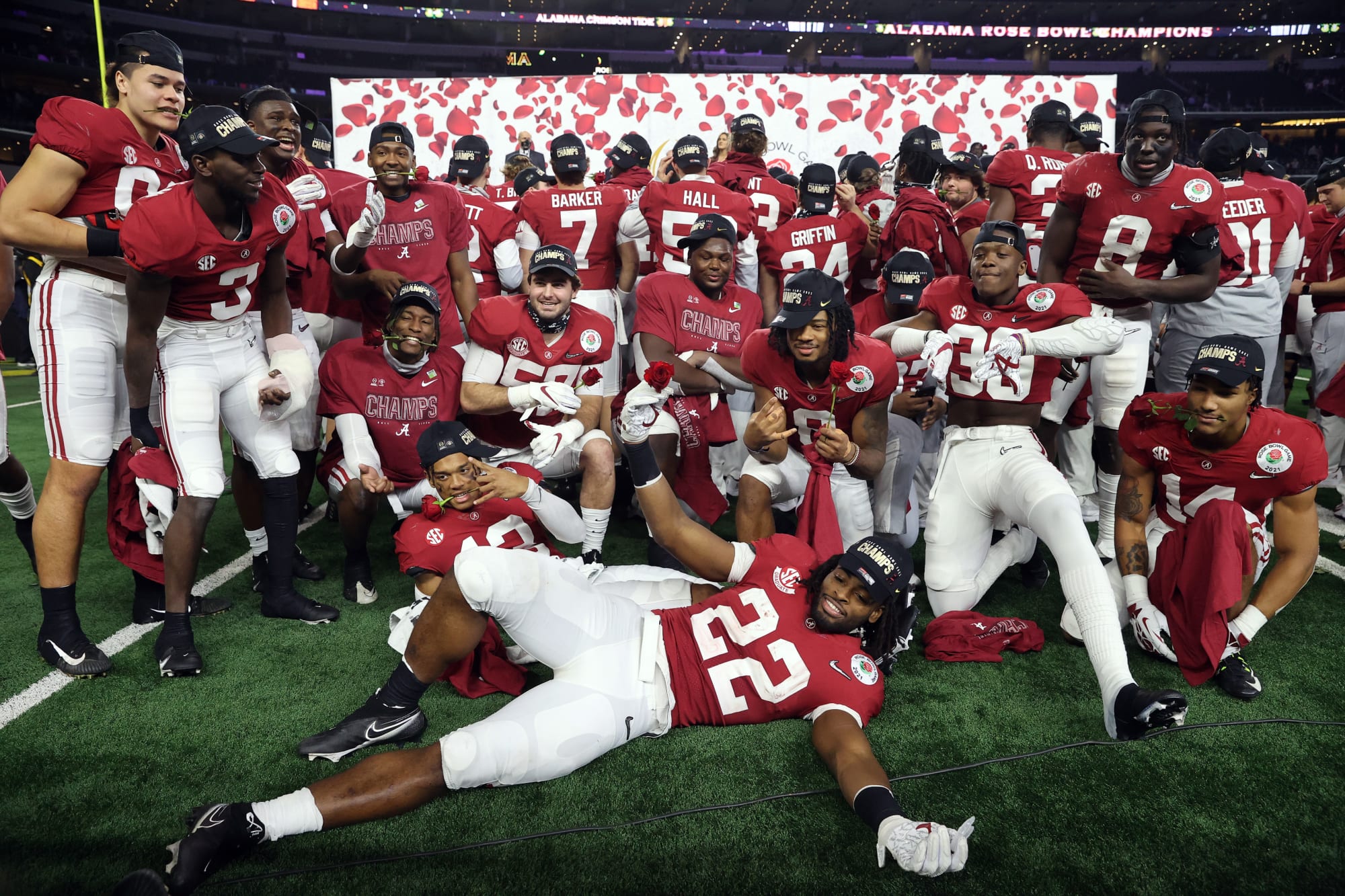 Overall viewership is in line with the last seasons' numbers.
The games themselves weren't close. No. 1 Alabama cruised to a 31-14 win over No. 4 Notre Dame in the relocated Rose Bowl Game, which ended its season with back-to-back losses. In a statement game, No. 3 Ohio State rolled to a Sugar Bowl victory over an offensive-coordinator-less No. 2 Clemson 49-28.
In aggregate, the games, broadcast primarily on ESPN and ESPN2, averaged 18.8 and 18.93 million viewers, respectively.
ESPN Introduced 'Mega-Cast' Format with CFP Semifinal, Will Do it Again for AFC Wild-Card Game
The Rose Bowl improved by about 10 percent over last season's 16.91 million for the semifinal between No. 1 LSU and No. 4 Oklahoma in the Peach Bowl. And the Sugar Bowl was down nine percent from the 20.88 million who watched No. 3 Clemson beat No. 2 Ohio State in the Fiesta Bowl.
As a dry run for this weekend's wild card "MegaCast," ESPN also broadcast the CFP semifinal games on ESPNews and ESPNU. Those numbers have not been released.
The network is back at it again with a second "MegaCast" this weekend, which will feature Baltimore at Tennessee wild-card at 1:05 p.m. ET on Sunday across six Disney-owned networks with different viewer experiences planned for each.
No. 1 Alabama and No. 3 Ohio State will square off in the CFP title game on Jan. 11 at Hard Rock Stadium in Miami Gardens, Fla. Kickoff is scheduled for 8 p.m. ET on ESPN. Alabama is currently 7.5-point favorites.
Since the CFP playoff structure has been in place, the CFP championship game has averaged 27.6 million viewers.