Former heavyweight champion Evander Holyfield will fight for the first time in a decade when he takes on Kevin McBride in an exhibition bout on June 5.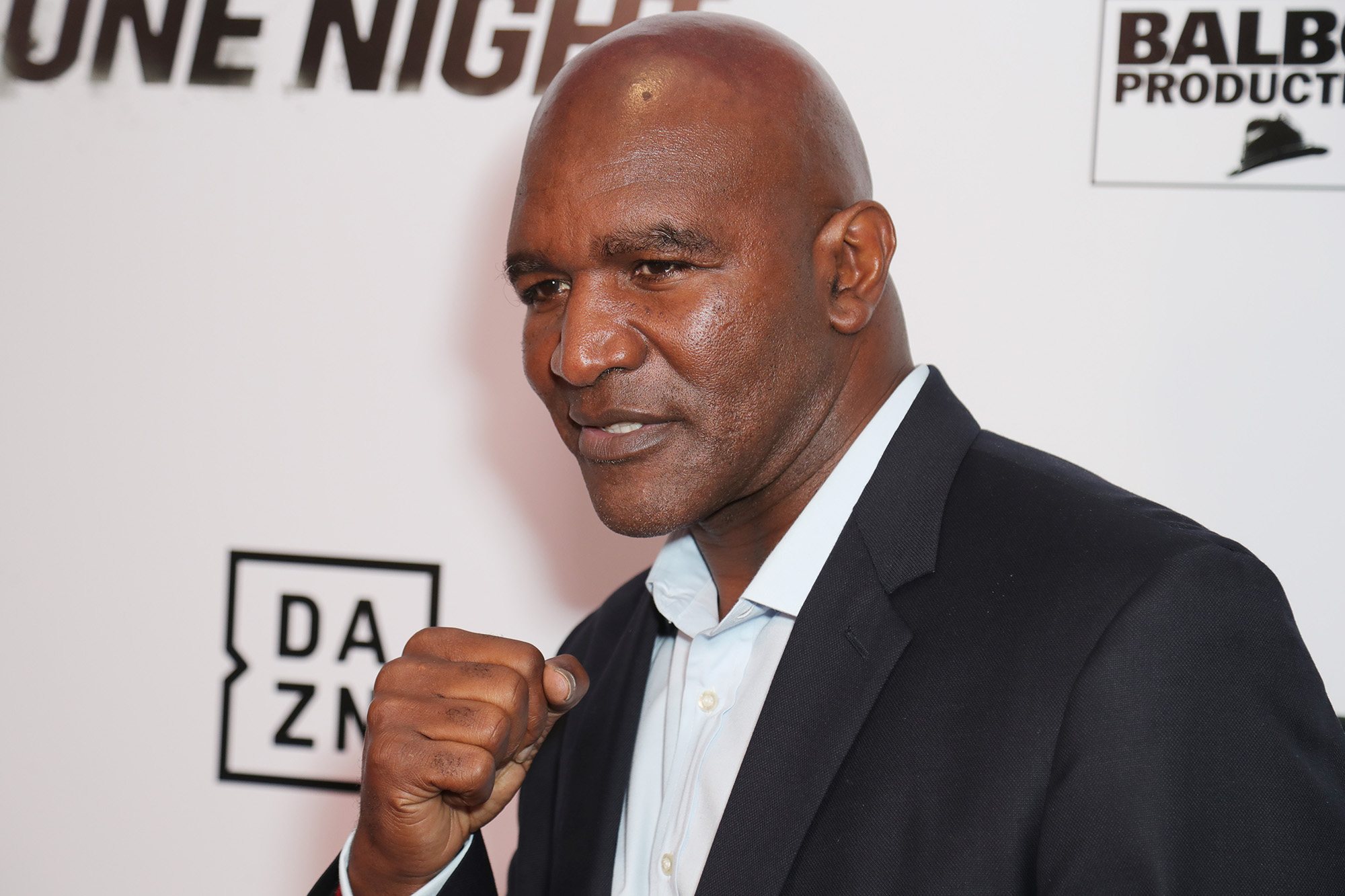 Holyfield and McBride will fight on Triller as part of the undercard for Teofimo Lopez's lightweight title defense against George Kambosos.
Holyfield dominant at Heavyweight, Cruiserweight
The 58-year-old Holyfield (44-10-2, 29 KOs) last fought in 2011, defeating Brian Nielsen by TKO in Copenhagen to end a 27-year professional career. At his peak, Holyfield defeated the likes of George Foreman, Larry Holmes, Riddick Bowe, and Mike Tyson. He held the WBC, WBA, and IBF world heavyweight titles in the early 1990s, and continued to fight for major titles as late as 2008. Before his heavyweight run, Holyfield also enjoyed a reign as the undisputed cruiserweight world champion.
Holyfield joins a long list of retired boxers who have returned to the ring for lucrative pay-per-view exhibitions. The most prominent fight pitted Mike Tyson against Roy Jones Jr. on a Triller card last November.
Holyfield announced that he was in negotiations for a fight against Tyson. Such an exhibition would be the third fight between the two. Holyfield defeated Tyson by TKO in the 11th round of their first bout in 1996. Tyson then lost the 1997 rematch when he infamously bit Holyfield's ear.
According to ESPN, Holyfield said that Tyson's camp turned down a $25 million guarantee for a fight over Memorial Day weekend in Miami. However, the Holyfield camp still thinks a bout between the two legends and rivals could be coming down the line.
"It's just too big not to happen," Kris Lawrence, a Holyfield adviser, told USA Today Sports. "That would be the biggest show on earth, you know?"
McBride ended Tyson's career in 2005
On the other hand, the Tyson camp expressed skepticism that such a fight will ever happen.
"I have no clue about those guys," Azim Spicer, who's been negotiating for Tyson with Holyfield's team, told USA Today sports. "Holyfield went from negotiating being a 50/50 participant in a major PPV even with Mike Tyson to being on the undercard. This event could lower the value of any potential Mike fight if Holyfield doesn't look good."
Instead, Holyfield will fight McBride (35-10-1, 29 KOs). While McBride was never a particularly high-profile boxer, he gained notoriety by beating Tyson in 2005. Tyson quit the fight after the sixth round ended, and announced his retirement after the bout.
There are no odds currently available for the Holyfield vs. McBride fight.
Other prominent retired fighters who have pursued exhibition bouts in recent months include Julio Cesar Chavez and Marco Antonio Barrera. In addition, the 48-year-old Oscar De La Hoya has announced he will return to the ring this July.