Fire up the Zoom, crank up the Keurig, and make sure the mute button's off. ESPN's Kirk Herbstreit will broadcast from home after testing positive for COVID-19 on the eve of college football's biggest weekend.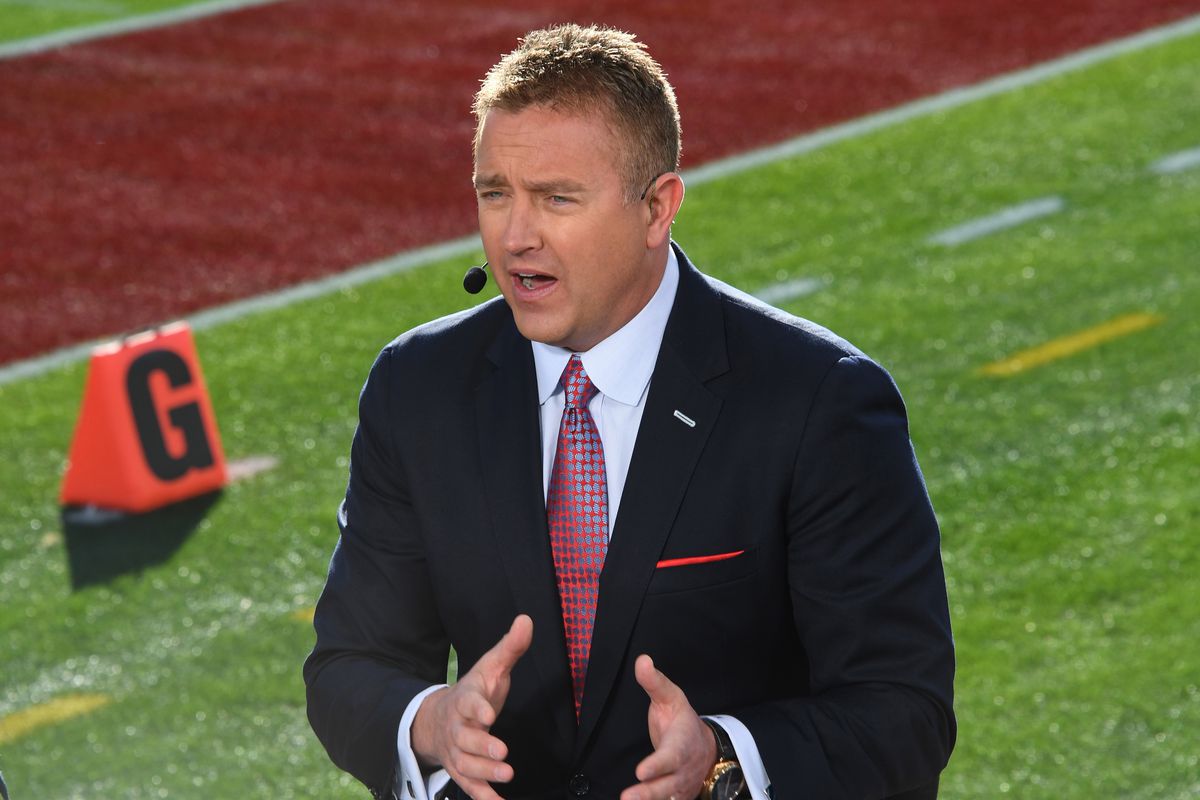 The network's college GameDay analyst tweeted Tuesday night that he was diagnosed with the virus earlier this week, and he and his family are feeling fine. Because he is going through COVID-19 protocols, Herbstreit said his New Year's Day broadcast duties will be done remotely.
— Kirk Herbstreit (@KirkHerbstreit) December 30, 2020
Herbstreit, 51, will do his GameDay broadcast from home and then call the College Football Playoff semifinal between No. 2 Clemson and No. 3 Ohio State in the Sugar Bowl. That game kicks off in New Orleans, where Clemson is a 7.5-point favorite.
Herbstreit, who has been with ESPN since 1996, is a former Ohio State quarterback. His father, Jim, also played there. He may feel torn Friday, however, as his twin sons Tye and Jake both play for Clemson.
ESPN Keeps COVID-19 Protocols Private, Situation is 'Closely Monitored'
This is the second high-profile COVID-19 infection among ESPN's anchors this month. On Dec. 18, SportsCenter's primetime anchor Scott Van Pelt revealed he tested positive for the virus.
At the time, ESPN spokesman Andy Hall told Online Gambling the network does not "discuss details of our protocol due to privacy concerns." He went on record saying ESPN takes its employees' safety very seriously, and will continue to do so as the network closely monitors the situation. Van Pelt returned to the air on Monday.
Another ESPN analyst, Greg McElroy, who was set to call Wednesday's Cotton Bowl between No. 7 Oklahoma and No. 10 Florida, also announced Tuesday that he tested positive for COVID-19, and will miss the games due to self-quarantine.