ESPN is continuing its expansion into the esports sector with the creation of EXP, an esports series that will feature gaming competitions held at a number of existing ESPN events.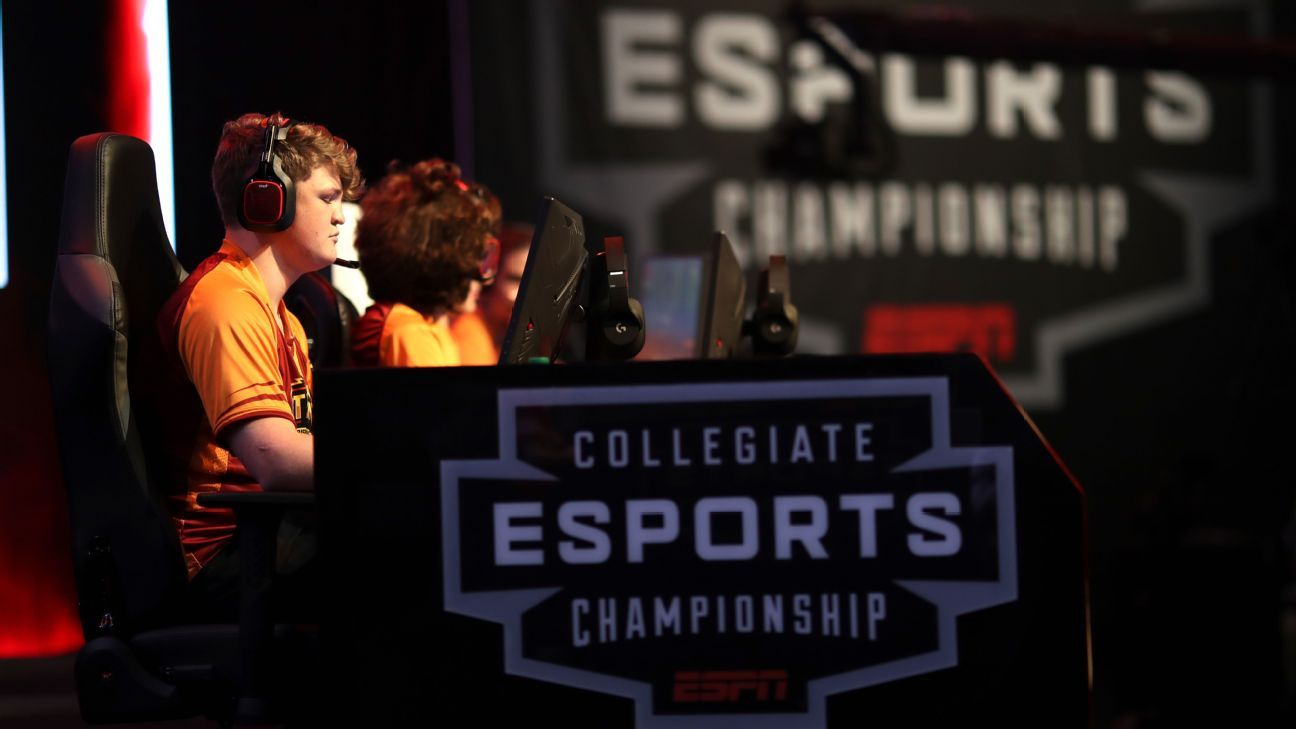 The EXP series will feature a number of different games and formats, with the series having stops at events like the 2019 ESPYS and the X Games Minneapolis.
Pro-Am Apex Legends Event Set for ESPYS
According to ESPN, the series will feature a mix of professional competitions, pro-am events, and collegiate tournaments. The series will include a variety of games representing a number of different genres. While fans will only be able to watch EXP events via streaming services, tape-delayed highlight shows will be aired on ESPN and ABC.
The first EXP event has actually already taken place: the Collegiate Esports Championship, which took place in May during Comicpalooza, will be considered the premiere for the series. College students competed in a number of different games, including StarCraft II, Street Fighter V, Overwatch, and Hearthstone.
The next event is expected to take place on July 11 in Los Angeles during ESPYS week. That's when the EXP Pro-Am Apex Legends competition will take place, featuring a mix of celebrities and athletes showing their skills in the free-to-play battle royale game. Fans will have the opportunity to participate in the event by making charitable donations to enter the ESPYS Sweepstakes.
That tournament will be followed up by the EXP Invitational – Apex Legends, which will take place at X Games Minneapolis from Aug. 1-4.
"We are proud ESPN continues to be at the forefront of the growth and popularity of esports, collaborating with some of the top publishers in the industry including EA for our first-ever esports event series," ESPN vice president of digital programming John Lasker said in a statement. "EXP, short for experience, has been central to gaming history, and giving fans a great experience is central to our strategy at ESPN."
ESPN Has Growing Esports Presence
While the EXP series may be new, ESPN does have experience organizing and airing esports events. In fact, the X Games Minneapolis held an invitational Rocket League tournament that aired on ESPN 3 back in 2017.
ESPN has also aired the finals of Street Fighter V competitions from the Evolution Championship Series in Las Vegas, with the competition being live on television in some years. ESPN was also heavily involved in Heroes of the Dorm, the Heroes of the Storm competition that was once the largest collegiate esports tournament in the United States.
At times, airing esports on television has led to bewilderment from audiences expecting to see traditional sports coverage. But Disney & ESPN executive vice president of affiliate sales and marketing Justin Connolly says that the network is changing with the times.
"Leaning in to esports represents ESPN's focus on serving sports fans and expanding audiences," Connolly wrote in a statement. "We remain committed to serving gaming fans across all platforms and content types."