ESPN announced Monday that it reached separate, co-exclusive deals with Caesars Entertainment and DraftKings, both of which are designed to expand the sports media giant's exposure to the sports betting industry.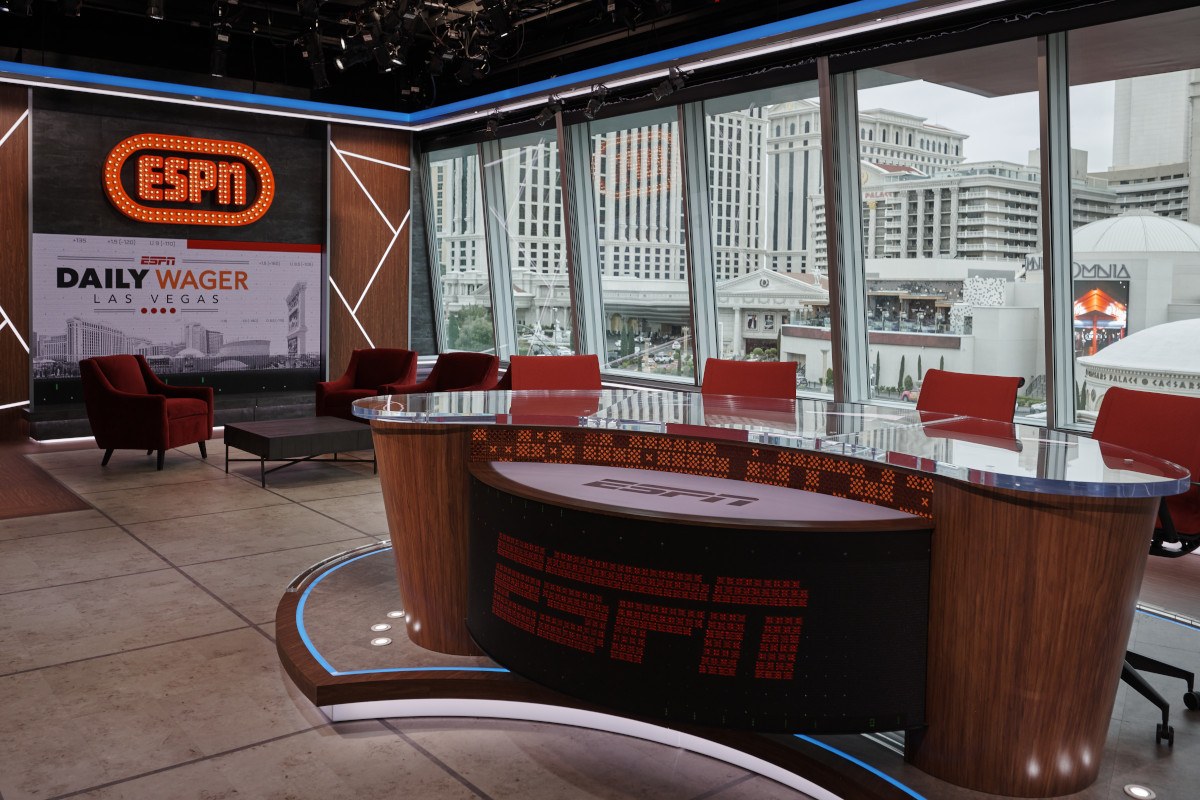 Under the agreements, Caesars will become ESPN's exclusive odds partner while DraftKings becomes its exclusive daily fantasy sports provider.
ESPN Adding Sportsbook Links in Regulated Markets
The two brands will each gain the status of co-exclusive sportsbook link-out providers as well. ESPN will geotarget links to legalized operators within individual sports betting states on ESPN.com and the ESPN Fantasy app.
"Sports betting is quickly becoming endemic to the overall experience of the sports fan," Mark Waller, Senior Vice President of Business Development and Innovation for ESPN, said in a statement. "To us, that means greater opportunities to innovate and deliver the best and most seamless experience for fans, which will ultimately expand ESPN's brand and audience and increase engagement."
ESPN will earn referral fees for new customer registrations as well as minimum revenue guarantees, according to LegalSportsReport.com.
The Caesars agreement will see the Caesars Sportsbook – now powered by William Hill – sponsor ESPN's fantasy sports products. ESPN recently opened a studio at the LINQ, a Caesars property on the Las Vegas Strip.
"Caesars' relationship with ESPN continues to deepen with the ability to directly link to sportsbooks from our partner, William Hill, from ESPN's digital platforms," Caesars Entertainment CEO Tom Reeg said in a statement.
ESPN began its relationship with Caesars in May 2019. That agreement saw ESPN integrate Caesars' sports betting data into programming like "Daily Wager," the sports betting-oriented show on ESPNews, and facilitated the construction of the studio at the LINQ. That studio will now serve as a headquarters for ESPN's sports betting content creation.
Meanwhile, DraftKings will see its brand integrated across various forms of ESPN content. The companies plan to begin by including branded daily fantasy sports segments on some of ESPN's studio shows.
Sports Betting Becomes Key Element of Broadcast Experience
The new agreements are just the latest examples of sports media companies getting in bed with betting operators. For the broadcasters, further emphasis on betting promises increased viewer engagement and potential new revenue streams, while the sportsbooks gain credibility and brand recognition across a broad spectrum of sports fans.
In August, NBC announced it was entering a multiyear deal with PointsBet that will see the Australian bookmaker's odds integrated into a variety of NBC Sports platforms. Earlier in the year, CBS Sports reached a similar deal with William Hill. Fox purchased its own stake in the Stars Group, which led to the creation of sports betting brand FOX Bet, while Penn National bought 36% of Barstool Sports, the popular online sports media network.