The lack of playoffs in the English Premier League and other soccer leagues around the world can sometimes lead to unexciting finishes, as the important races can be decided well before the final matches are played. But that's not a problem for the EPL this season, as every significant race is still wide open with only three weeks left to play.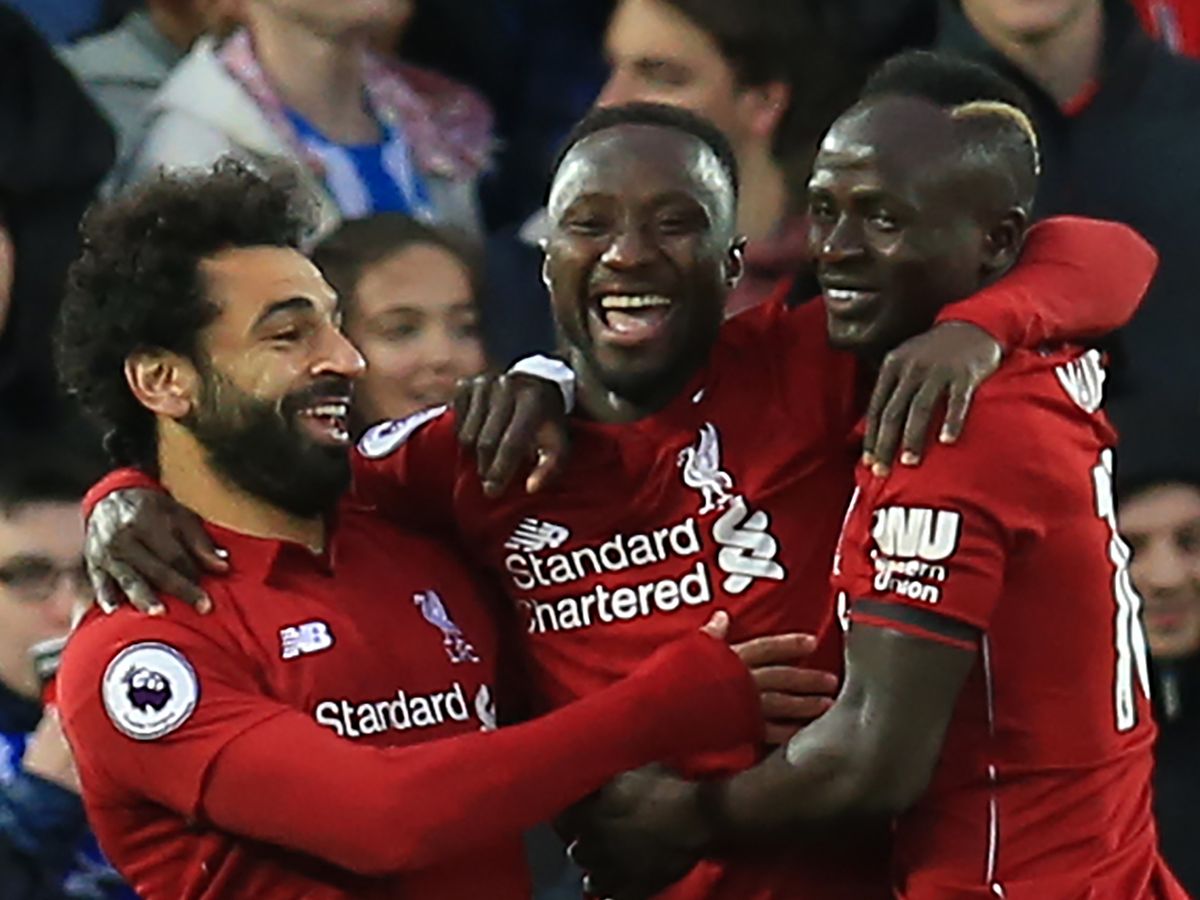 From who will win the league to who will be relegated to the Championship, many EPL clubs still have plenty to play for as they close out their seasons.
Two-Team Race at the Top
That starts with the race between Manchester City and Liverpool at the top of the table. With Tottenham Hotspur falling away in the last couple months, the EPL title battle has become a two-team race that's too close to call.
While Liverpool retook a two-point lead with a 5-0 drubbing of Huddersfield Town, City still has a game in hand, and will win the league by a single point if both clubs win out. That's probably bad news for Liverpool, as City travels to Burnley on Sunday, then hosts Leicester City before closing their season at Brighton on May 12, all matches that City will be heavily favored to win.
That reality has made Manchester City the clear favorite to walk away with a second straight EPL title. William Hill had City as a 2/7 favorite, with Liverpool at 11/4 to claim the crown – odds that seem somewhat generous, as there could well be one more twist before the end of the season.
Champions League Positions Still Up for Grabs
Both Liverpool and City know that they'll easily qualify for the Champions League next season, but there's still an open question as to who will grab the other two guaranteed spots. Tottenham is in the best position, sitting in third place with 70 points, but any of the "Big Six" clubs could still achieve a top four finish by the end of the season, with even sixth-placed Manchester United in the race at 64 points.
Tottenham (1/33) is considered to be in a safe position to finish in the top four given that there are only three weeks left, though they will have to be careful not to be distracted by their Champions League semifinal against Ajax. Chelsea (4/5) and Arsenal (6/5) could battle down to the final minutes for fourth place, while United (5/1) will need some help to finish in the top four. Even fifth place comes with the consolation prize of a spot in the Europa League group stage, meaning only one of these clubs will truly go home empty-handed.
Relegation Battle Relatively Straightforward
At the bottom of the table, both Huddersfield and Fulham have already clinched relegation. That leaves just one open spot for a club to be dropped to the Championship next season, with four teams technically in the running for that dubious distinction.
Cardiff City is currently on 31 points, and is given overwhelming 1/9 odds of relegation by Paddy Power. But Brighton (5/1) can't feel comfortable yet on 34 points, though their 13-goal advantage on goal differential means Cardiff will likely have to pass them to stay up. Meanwhile, Southampton (250/1) would appear safe on 37 points, while Burnley isn't even being offered for betting by most bookmakers, though it technically remains in the race for the moment on 40 points.