Partially lost in the intense heat and blinding light of the latest Presidential election news — including Sen. Kamala Harris' historic ascension as the presumptive vice presidential nominee — is an intense coast-to-coast battle for the US Senate.
On the eve of the 2020 virtual Democratic National Convention, political betting odds have the Blue team as a slight favorite to retake control of Congress's upper chamber.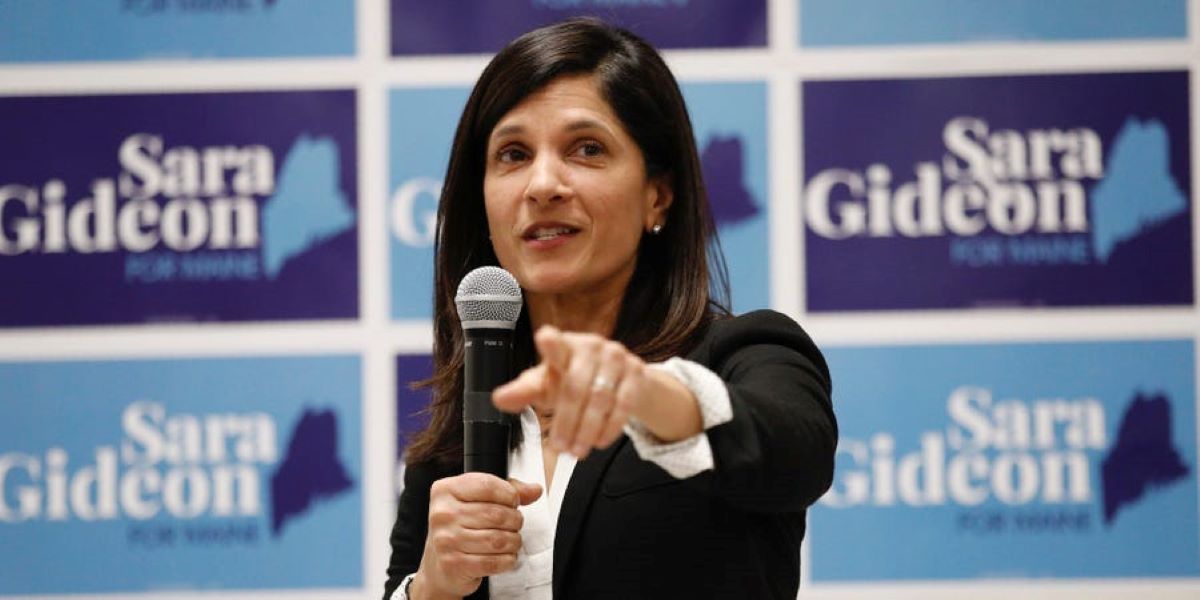 The Republicans currently hold a 53-45 edge in the Senate, with two Independents, Vermont's Bernie Sanders and Maine's Angus King, caucusing with the Democrats. That means the Democrats would need to pick up a net gain of four seats to strip the gavel from Speaker Mitch McConnell (R-KY).
The November field is favorable for Democrats. Of the 23 Republican seats in play, 13 come with varying degrees of competitiveness. Democrats meanwhile have only 12 seats to defend, with only two potentially at risk.
Senate Bettors Leaning Left
While by no means a runaway in either direction, online sportsbooks now say the Democrats are more likely than not to pick up enough seats to seize control of the Senate  Even in traditionally red states such as Arizona, Montana, Iowa, and North Carolina, odds show a betting public believing Dems will compete in places usually considered Republican slam dunks.
US Senate Odds – Republicans
| | |
| --- | --- |
| Republicans win 49 or fewer Senate seats | 8/11 |
| Republicans win 51 or greater Senate seats | 15/8 |
| Republicans win 50 Senate seats | 9/2 |
Source: William Hill
William Hill currently has the line at 8/11 for Republicans to lose control of the Senate, opening the next session with fewer than 49 seats. Betting on Republicans to retain majority status pays 15/8, and the prospect of a 50-50 split currently sits at 9/2. (Betfred has this outcome's chances at 5/1.)
US Congress Balance of Power 
| | |
| --- | --- |
| Democratic House, Republican Senate | 3/2 |
| Democratic House, Democratic Senate | 2/1 |
| Republican House, Republican Senate | 7/1 |
| Republican House, Democratic Senate | 50/1 |
Source: Smarkets
Smarkets peer-to-peer betting offers the best odds on a GOP hold at 3/2, and gives the Democrats 2/1 odds of turning the Senate blue while also keeping the House. The same book gives Republicans about a 14% chance of taking both chambers of Congress at 7/1. The true longshot bet is their 50/1 odds that the Congress remains divided, but flips with the GOP in control of the House, and the Dems taking over in the Senate.
Betting Lines Show (Narrow) Path
Looking more closely at individual Senate races, betting lines show a path for the Democrats to flip those net-four seats. But doing so requires a political parlay that may be too much to ask.
According to the books, Republicans are near certain to win back Alabama, just as Dems should comfortably flip seats in Arizona and Colorado. From there, Maine and Montana look likely to help get the Dems to a net +3. If all that works out (and nothing crazy happens in Texas, Michigan, or anywhere else) then all they need is a shocking win in North Carolina or to oust the incumbent in Iowa by virtual coinflip.
What could go wrong, right?
Betting Favorites for US Senate in Battleground States
(possible flipped seats in bold)
| | | |
| --- | --- | --- |
| State | Favorite | Underdog |
| Alabama | Tuberville (1/6) | Jones (7/2) |
| Arizona | Kelly (1/5) | McSally (10/3) |
| Colorado | Hickenlooper (1/8) | Gardner (9/2) |
| Georgia | Perdue (1/2) | Ossoff (3/2) |
| Iowa | Greenfield (4/5) | Ernst (10/11) |
| Kansas | Marshall (4/11) | Bollier (2/1) |
| Kentucky | McConnell (1/5) | McGrath (10/3) |
| Maine | Gideon (2/5) | Collins (7/4) |
| Michigan | Peters (2/9) | James (3/1) |
| Montana | Bullock (8/11) | Daines (even) |
| North Carolina | Cunningham (4/11) | Tillis (2/1) |
| South Carolina | Graham (1/4) | Harrison (11/4) |
| Texas | Cornyn (17/20) | Hegar (3/2) |
Sources: William Hill, Betfred, Betfair
GOP Jonesing to Recapture Alabama
Here is one of the few 2020 Republican opportunities to pick up a seat. Democratic Sen. Doug Jones is easily the most vulnerable Senator of either party. He won his special-election seat in 2017 by beating Roy Jones, a candidate toting more baggage than any major party office-seeker in recent memory.
This time Doug Jones draws former Auburn and Mississippi football coach Tommy Tuberville, who beat former Trump attorney general and ex-Alabama senator Jeff Sessions in the Republican primary. Unless you're a diehard Crimson Tide fan who can't forgive Tuberville for beating the Tide six consecutive times in the Iron Bowl, coach comes to the fray baggage-free in one of the reddest states in the country.
That Jones voted to convict Trump on both impeachment charges isn't lost on the oddsmakers, who made Tuberville a 1/6 favorite on BetFred and Betway and 1/12 on Smarkets. BetFred and Betway make Jones a 7/2 underdog to keep his seat.
Arizona Hot Springs for Democrats
Conversely, here's one of the Democrats' best opportunities to pick up a seat. This, courtesy of former astronaut Mark Kelly, who leads incumbent Republican Sen. Martha McSally by anywhere from six to 11 points in the two most recent polls.
McSally, who was appointed in 2019 to fill the term of the late John McCain, is in peril of losing her second Senate election in two years. She lost to Senator Kyrsten Sinema in 2018 and is a 10/3 underdog at William Hill to keep her seat. Should Kelly get elected – and William Hill makes him a 1/5 favorite – he'll become only Arizona's second Democratic senator in 25 years.
Hickenlooper Back in Governance Game
Another example of a strong Democratic candidate seizing an opportunity comes from former Governor John Hickenlooper. State Democratic officials talked Hickenlooper off the sidelines after his short Presidential bid. Such is Hickenlooper's popularity in this increasingly blue state that he overcame an ethics violation and a six-year-old comment comparing governing to piloting a "slave ship."
Non-partisan polling is scarce here and outside money is already coming in to keep incumbent Republican Sen. Cory Gardner in place. But William Hill makes Hickenlooper a 1/8 favorite to win and Gardner a 9/2 underdog to keep his seat. Betfair Exchange gives Gardner better odds: 11/10.
Iowa Defines 'Toss-Up'
Here lies perhaps the closest race in the country, one where Trump's popularity/unpopularity likely will decide matters. Trump won Iowa by 10 points in 2016, but a Monmouth University poll taken earlier this month gives him only a three-point lead over Biden.
As a result, incumbent Republican Sen. Joni Ernst has her hands full with Democratic challenger Theresa Greenfield. That Monmouth poll gives Ernst a one-point edge.
Meanwhile, a June Des Moines Register poll puts Greenfield up by three points. The oddsmakers are equally conflicted. William Hill makes Greenfield a 4/5 favorite, but gives Ernst a 10/11 edge keeping her seat. This race is truly a toss-up.
Nationwide Opposition to Collins in Maine
The Democrats have been lying in wait for Republican incumbent Susan Collins. The three-term incumbent from this middle-of-the-road state shed her moderate Republican reputation, voting to acquit Trump in his impeachment trial and casting the deciding vote confirming controversial Supreme Court Justice Brett Kavanaugh.
Collins' Kavanaugh vote infuriated Democrats, not just in Maine, but throughout the country. As a result, donors from across the US flooded Democratic challenger Sara Gideon with money. As of mid-July, Gideon had raised more than $24 million, compared to Collins' $17 million.
Gideon holds a five-point edge (43-38) in the latest Bangor Daily News poll, and a four-point lead (47-43) in the latest Quinnipiac poll. William Hill makes Gideon a 2/5 favorite and Collins 7/4 to hold her seat. BetFred has Collins as a 7/2 underdog. That said, Collins is a state institution, an adept fundraiser, and can rely on a national Republican apparatus aware of the importance of this seat to holding the Senate.
North Carolina Suddenly in Play
While nobody outside of political junkies noticed, North Carolina became one of the country's biggest battleground states. Trump leads Biden by an eyelash: 47.0-46.3, in the latest Real Clear Politics four-poll aggregation.
In this hotly contested Senate race, Democratic challenger and Iraq War vet Cal Cunningham commands a three- to nine-point edge in various polls. This makes one-term Republican Sen. Thom Tillis probably the second-most vulnerable Republican incumbent, behind Arizona's McSally.
The books notice this, and Cunningham beating Tillis mercilessly for not expanding Medicaid. William Hill makes Cunningham a 4/11 favorite to unseat the one-term incumbent and Tillis a 2/1 underdog to keep his seat. Expect Trump to pop up here in an effort to shore up his numbers — and Tillis'.