The Seattle Seahawks are trading defensive end Michael Bennett to the Philadelphia Eagles in a move that should improve the defensive line for the defending Super Bowl champions.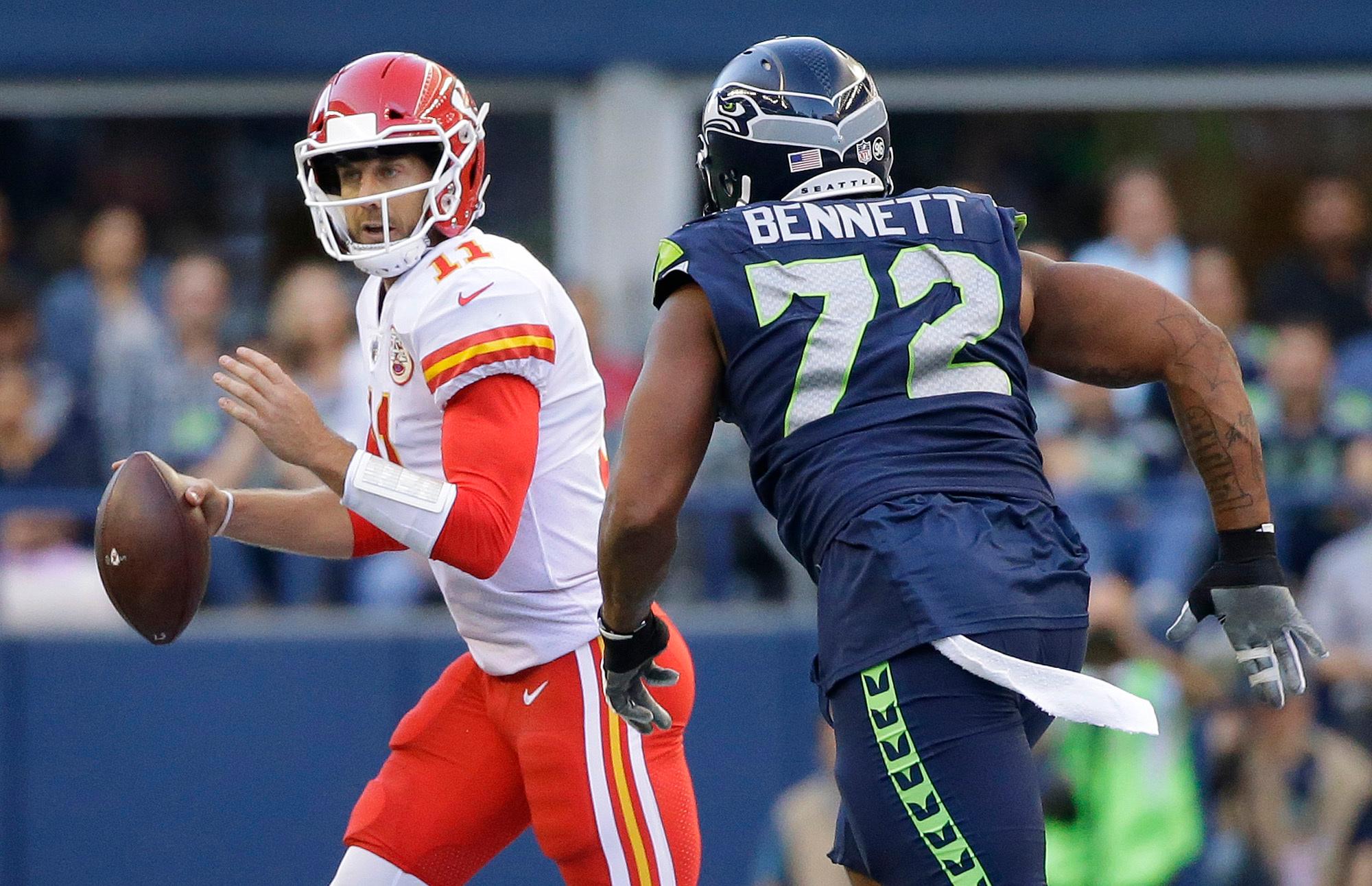 In addition to Bennett, the Eagles will receive a seventh-round draft pick from Seattle. In exchange, the Seahawks will receive wide receiver Marcus Johnson along with a fifth-round pick.
The move is part of Seattle's efforts to retool their roster. Trading away Bennett will save the team about $5.2 million in the 2018 season, and there is speculation that other key players including cornerback Richard Sherman could also be off the roster before the season begins.
Pro Bowler Pass Rush
The Eagles will be acquiring one of the more reliable pass rushers in the NFL. While the 32-year-old Bennett may be starting to exit his prime, he has been selected to the Pro Bowl each of the past three seasons. He has recorded at least five sacks in each of the past six seasons, and is third in the league in quarterback hits over the past five years.
That ability to disrupt the passing game will make Bennett a valuable addition to an already formidable Eagles defensive line. Bennett will play alongside Derek Barnett, Fletcher Cox, and Brandon Graham, a trio that combined for 20 sacks last season.
However, Bennett's hefty salary could cause some issues for Philadelphia. The team is about $10 million over the salary cap, which means that some prominent members of the roster that defeated the New England Patriots in the Super Bowl earlier this year will need to be moved before the "league year" begins next Wednesday.
Defensive end Vinny Curry might be the odd man out now that Bennett is on the team. Curry will count for approximately $11 million against the salary cap. While the Eagles had hoped they could restructure his deal to make it more cap friendly, moving him may now be a better option given their depth at the position.
Salute to Seahawks Fans
Bennett began his career with the Tampa Bay Buccaneers, but has spent the past five years in Seattle. In an Instagram post, he let the city know how much he appreciated his time with the Seahawks.
"You fans are world class," Bennett wrote. "The way you support us players on and off the field, helping to build bridges across our communities and understand what it means to give back and be community-minded. I am forever grateful for allowing me to grow and evolve in this time that I've had with you."
The Eagles were already among the favorites to win the 2019 Super Bowl, with William Hill listing the defending champions at 9/1 odds. That trails only the New England Patriots, who are given the shortest odds at 9/2. Meanwhile, Seattle's rebuilding efforts have seen their odds drift to 33/1, putting them squarely in the middle of the pack for now.