Less than 48 hours after Coach K laid out his feelings about the carelessness of playing college basketball during a pandemic, Duke men's basketball announced it will forgo its remaining nonconference games for the rest of the 2020-21 season.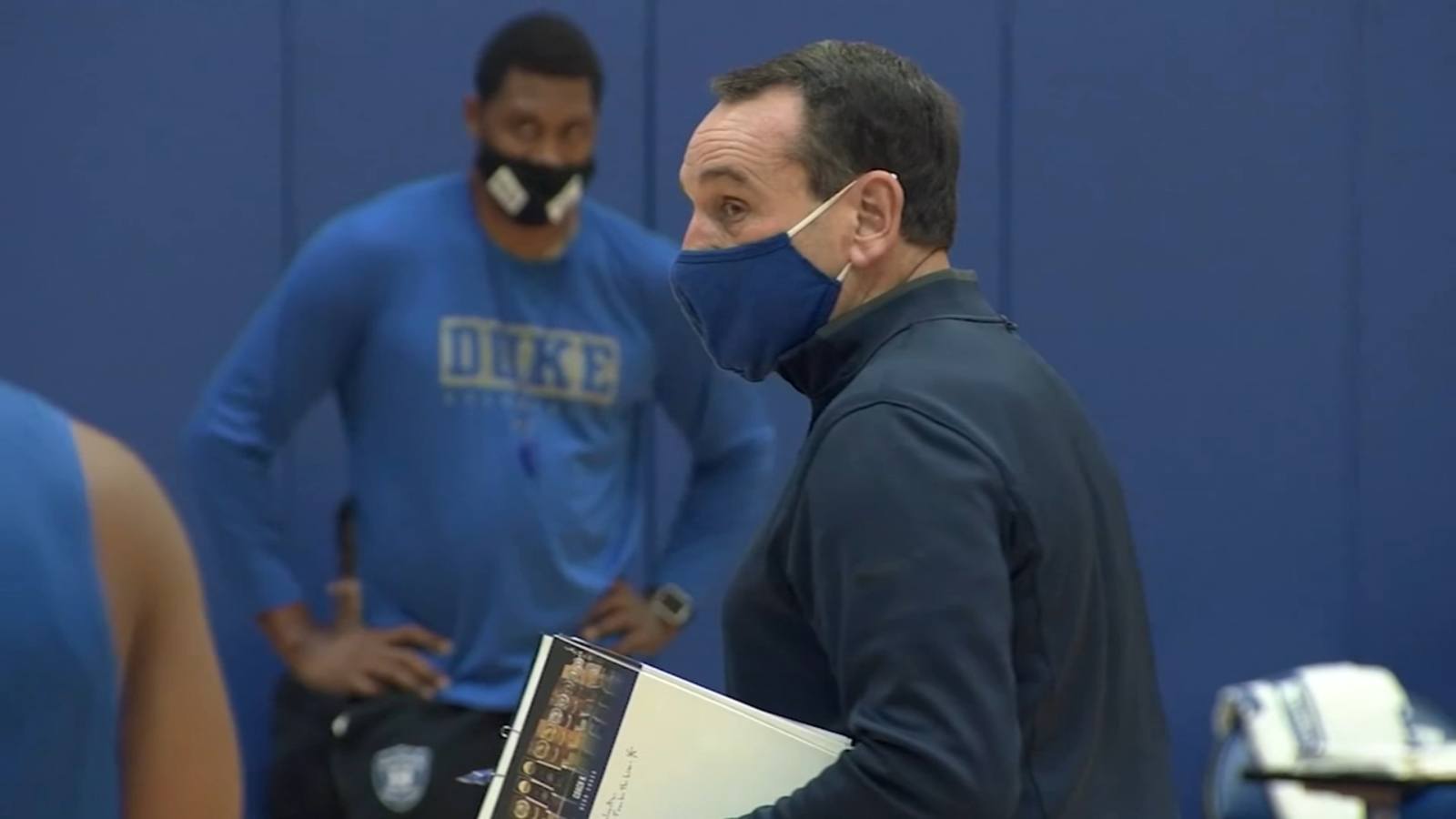 The decsion won't preclude them from appearing in any post-season tournaments.
Coach K Questions NCAA's Lack of Policy as Outbreak Worsens
At the press conference after No. 11 Duke lost to No. 6 Illinois on Tuesday, the game's winningest coach questioned whether it's appropriate to play basketball at all as the nation heads toward 3,000 deaths per day, and one-third of hospitals across the country are reporting zero capacity in ICUs.
His criticism of the lack of protocol from college basketball's governing body was especially pointed. "I know the NCAA is worried about the end game," Krzyzewski said. "They're not as worried about the game we're playing right now."
Duke's matchup versus Charleston Southern scheduled for Saturday was postponed due to COVID-19 protocols at CSU. That game, along with a previously postponed game versus Elon, is off the books. Duke's game versus Gardner-Webb, initially rescheduled for Dec. 19, is also off.
Duke Program Extremely Effective vs. COVID-19
The Duke athletic department, in a statement, said the cancellation of remaining out-of-conference games was made out of an abundance of caution due to the COVID-19 pandemic, and to allow the Blue Devils' student-athletes to spend time with their families over the holidays.
"This is the best decision we could make as a program, in making sure that we are doing the right thing for our players," Krzyzewski said Wednesday afternoon. "So we will play the Notre Dame game on Dec. 16, and then allow our team four or five days at home before returning here to prepare for the remainder of our ACC schedule — and hopefully get to play all of them. These kids go through so much, and we need to take care of them."
Duke's program has thus far been COVID-19 free. Strict protocols, including no fans or family members in attendance at Cameron Indoor Stadium, and limited-to-no in-person contact with outsiders, including immediate family, since reporting to campus in August have kept the program from having to shut down.
Xavier Men Get Big Win, then Positive Test Results
Other programs continue to go on pause due to positive tests for the virus. Notably, Xavier, one day removed from sinking a school-record 19 three-pointers in a 99-77 rout of Oklahoma, is pausing all men's basketball team activities after a positive COVID-19 test result from a "Tier 1″ member of the program, the school's associate athletic director for communications Tom Eiser said Thursday morning.
Over 87% of Division 1 college basketball programs are still up and running despite a once-in-a-century global pandemic.

Have a great Friday! https://t.co/ozZm0XYEpP

— Jon Rothstein (@JonRothstein) December 11, 2020
Xavier postponed its Big East opener Saturday at Providence, and its home opener vs. Seton Hall on Tuesday. The athletic department didn't comment on games beyond next week.