Jonathan Clay Redick, otherwise known as JJ, will no longer lace up his sneakers after 15 seasons in the pros. Redick retires from the NBA ranked #15 in all-time 3-pointers made with 1,950 treys.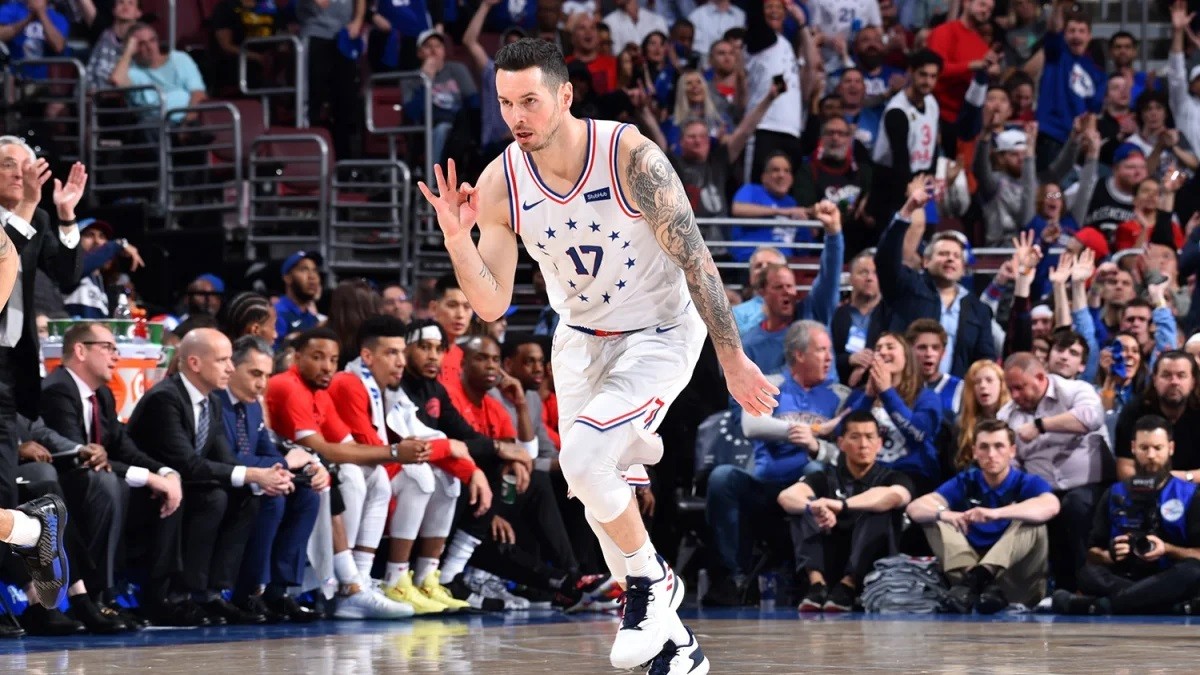 Redick, 37, averaged 12.8 points per game over a strong career with six different teams, including the Orlando Magic, Los Angeles Clippers, Philadelphia 76ers, New Orleans Pelicans, Milwaukee Bucks, and Dallas Mavericks.
In the offseason, Redick indicated his desire to play one more season with the New York Knicks or Brooklyn Nets. Neither team was interested in his sharpshooting services.
"After years of youth leagues, AAU, high school basketball, four years at Duke, and 15 years in the NBA, I'm retiring from the game that I love so much," said Reddick on his podcast, Old Men and the Three.
Reddick played in just 44 games last season, averaging 7.4 ppg. He appeared in 31 games with the Pelicans before they traded him to the Mavericks, where he barely saw any playing time.
Reddick thrived in the mid-2010s as a starter with the LA Clippers, where he averaged 15.8 ppg and knocked down 44% of his 3-pointers. He also posted two stellar seasons with the Philadelphia 76ers, averaging 17.6 ppg.
Redick has a bright future in broadcasting if he decides to go down that route. He hosts one of the most popular sports podcasts on the internet with Old Men and the Three, which is available on multiple platforms, including YouTube. He invites fellow NBA players to join his podcast and many of them give honest insights into the world of professional basketball, both on and off the court.
Redick: All-time scorer at Duke
If someone asked you who was the top scorer in the history of Duke basketball, you'd probably mention Johnny Dawkins, Grant Hill, Mark Alarie, Christian Laettner, Mike Giminski, or Danny Ferry. But Redick outgunned all those superstars.
Redick played four seasons at Duke, where he scored 2,679 points. He knocked down 457 3-pointers in college, which is also a Duke record. He was Duke's best free-throw shooter with a 91.2% clip from the charity stripe.
---
Duke All-Time Leading Scorers
| | | |
| --- | --- | --- |
| 1 | JJ Redick | 2,769 |
| 2 | Johnny Dawkins | 2,556 |
| 3 | Christian Laettner | 2,460 |
| 4 | Kyle Singler | 2,392 |
| 5 | Mike Giminski | 2,323 |
---
Reddick was named the AP Player of the Year in 2006. The Orlando Magic selected him with the #11 pick in the 2006 NBA Draft.
"As a 7-year-old boy, I dreamed of playing at Duke as I got older," Redick said on his podcast. "I dreamed of playing in the NBA. The last 30 years of basketball have been beyond my wildest dreams. I never could have imagined that I would have played basketball for this long."
At Duke, Redick had become one of the most hated players in collegiate sports. When he made it to the NBA, the overall vitriol petered out despite a few haters and Duke trolls still giving him guff. During his tenure in the NBA, Redick became known as a great teammate and one of the nicest players in the league, which is one of the reasons he was able to land top-notch pros on his podcast.